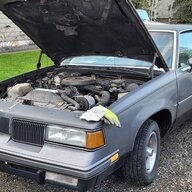 Greasemonkey
Thread starter
Stick around. You haven't seen anything yet.
The only problem with being new is I have no idea what sort of reply is acceptable, or what is too much.
For the record, I offered to fish the pump out of the trash for the guy from Ontario. Guess what? He doesn't want it because shipping would be too much. MY EXACT F'ING POINT!