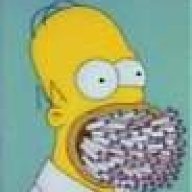 Apr 24, 2007
6,857
1,940
113
G_Body_Enthusiast said:

nice sleeve. im still not sure why you routed the hose that way but that's added insurance. do keep and eye on it though just in case.
I routed it that way because it was the only way that I could. The hose was not long enough to route it the way it was on the V6.
G_Body_Enthusiast said:

do let us know all the changes and little things you had to do to make this work. i want to put a buick 350 in my car and all that info will help me avoid mistakes and delays. a write up would be awesome. like chuck norris awesome.
That's what this whole thread is about...