Stumbled across this, so I had to give it a shot: Modify your stock hubs and spindles to upgrade to Corvette C5 brakes (12.8" rotors)
I managed to get spindles and rotors from a Malibu at pick n pull, so I was able to keep my daily driver on the road for most of this build.
First you have to cut the hub out of the rotor to be used simply as a primitive hub assembly. Once done, these hubs will have to be lathed down to a 5.85" diameter to fit into the Corvette rotor.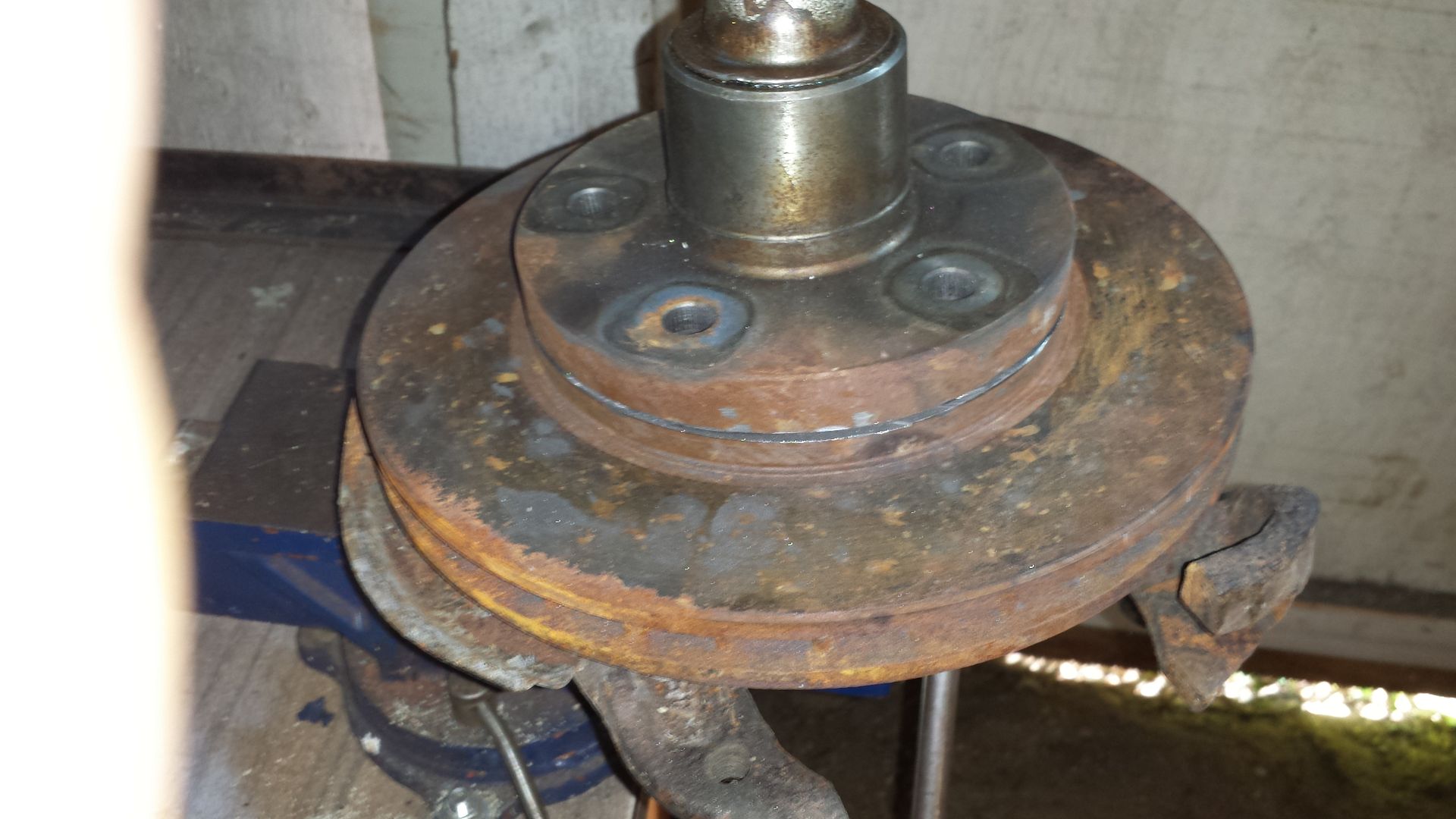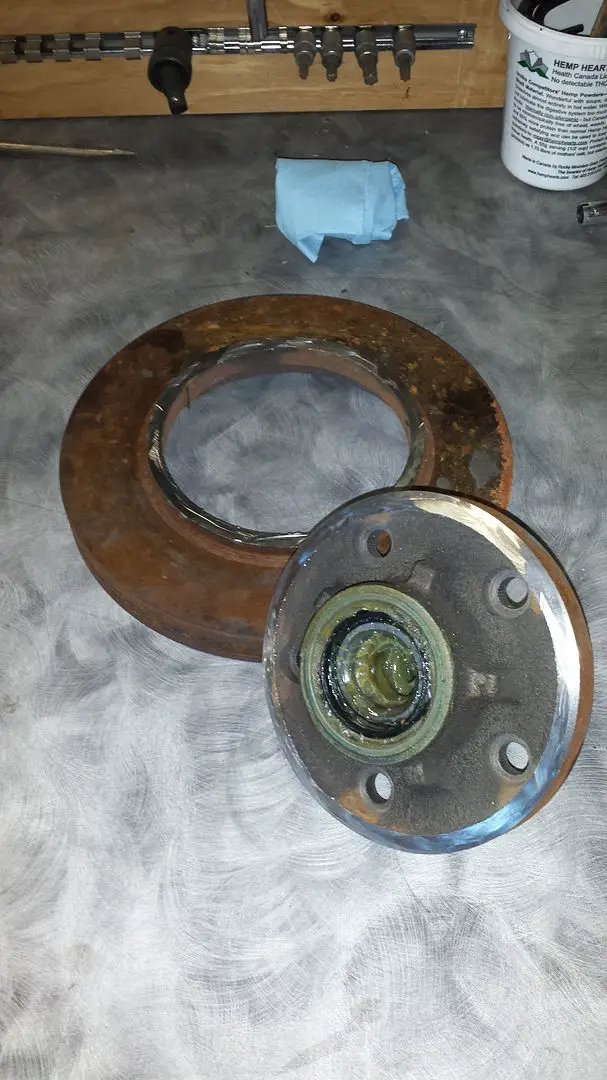 Then you need to cut the caliper mounting ears off of the spindle, and drill and tap 2 of the holes for your dust plate bigger to mount the adapter bracket. I tapped mine to M12x1.5. Big mistake, this thread pitch is hard to find in a high grade bolt (you will want minimum grade 8 in imperial or 10.9 in metric.) You'll also have to take your grinder to the spindle near these holes to provide a little clearance. You will see what needs to come off when you test fit your adapter bracket.

Now you are left with this
And you have to buy this
And get someone to make you two of these, or make them yourself if you know what you're doing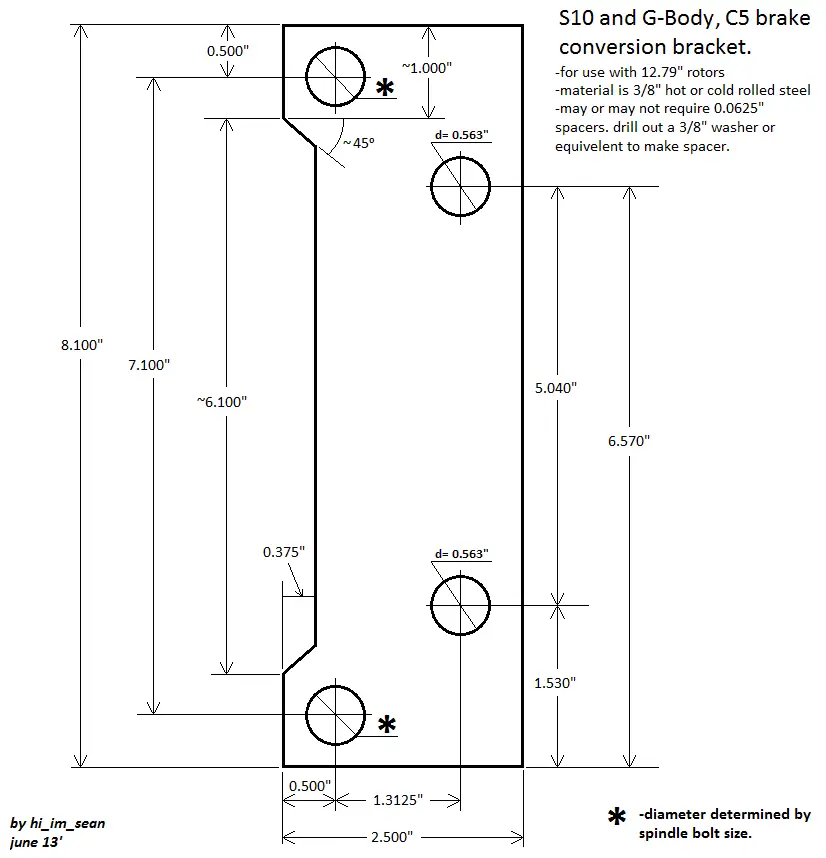 Now test fit on the spindle, and trim off what you missed, and re paint because you should have test fitted before paint
Now press in some new, longer studs into your hub assembly (minimum 5/16" longer)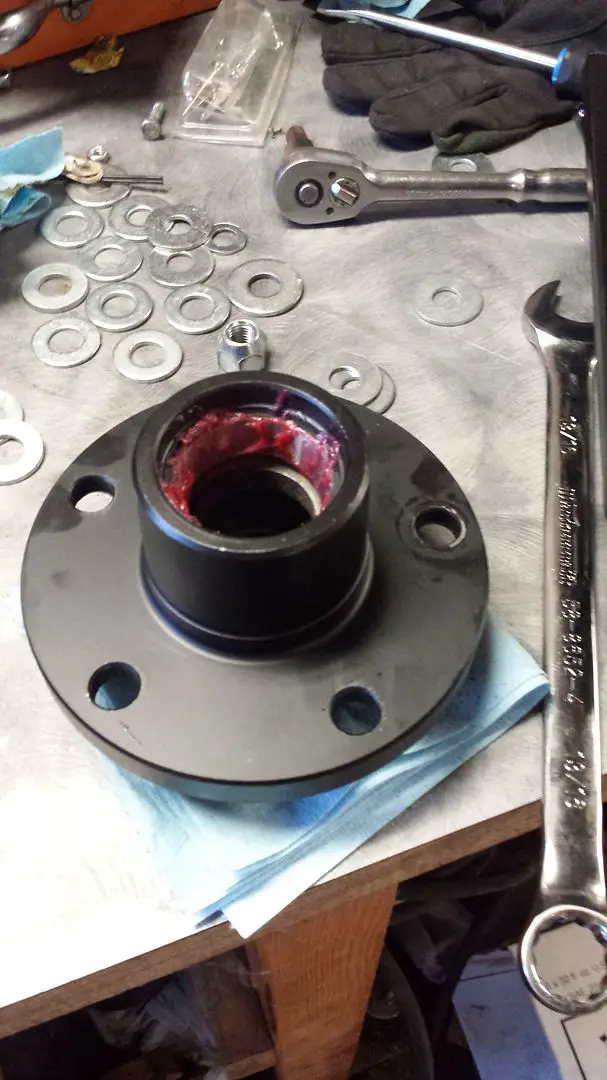 Make sure to get studs that are .010" bigger on the knurl so this happens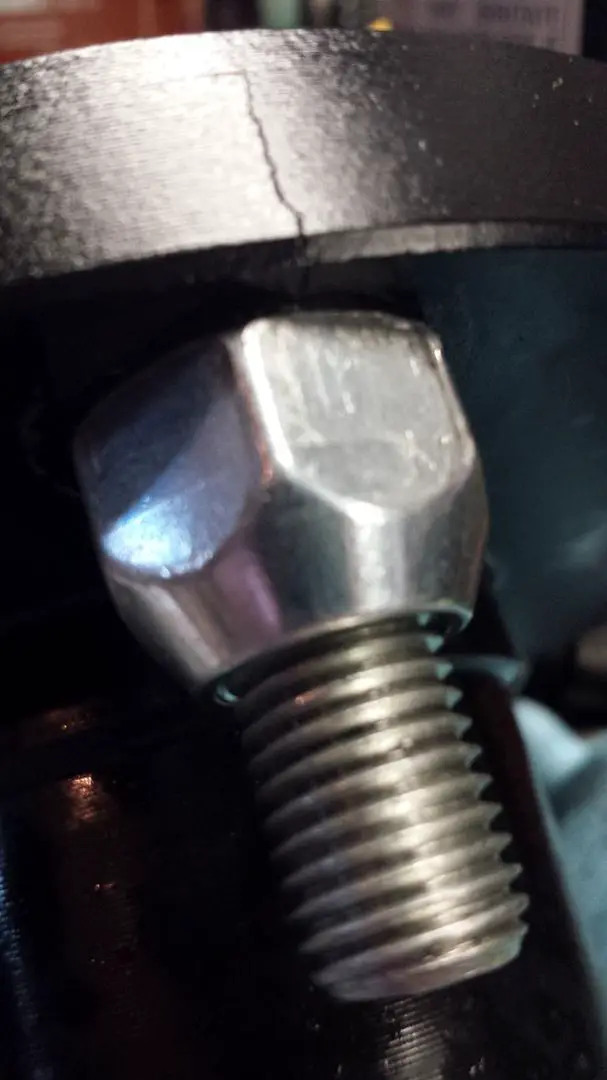 sh*t!!!
Now repeat step 1 with another g body rotor that are getting really hard to find, and buy some Moroso 46160 wheel studs that are the right size knurl. Now you can put the brake assembly together on the bench and test fit in your wheels, because you have 17" wheels that may or may not clear and you're hoping to get lucky after all this work.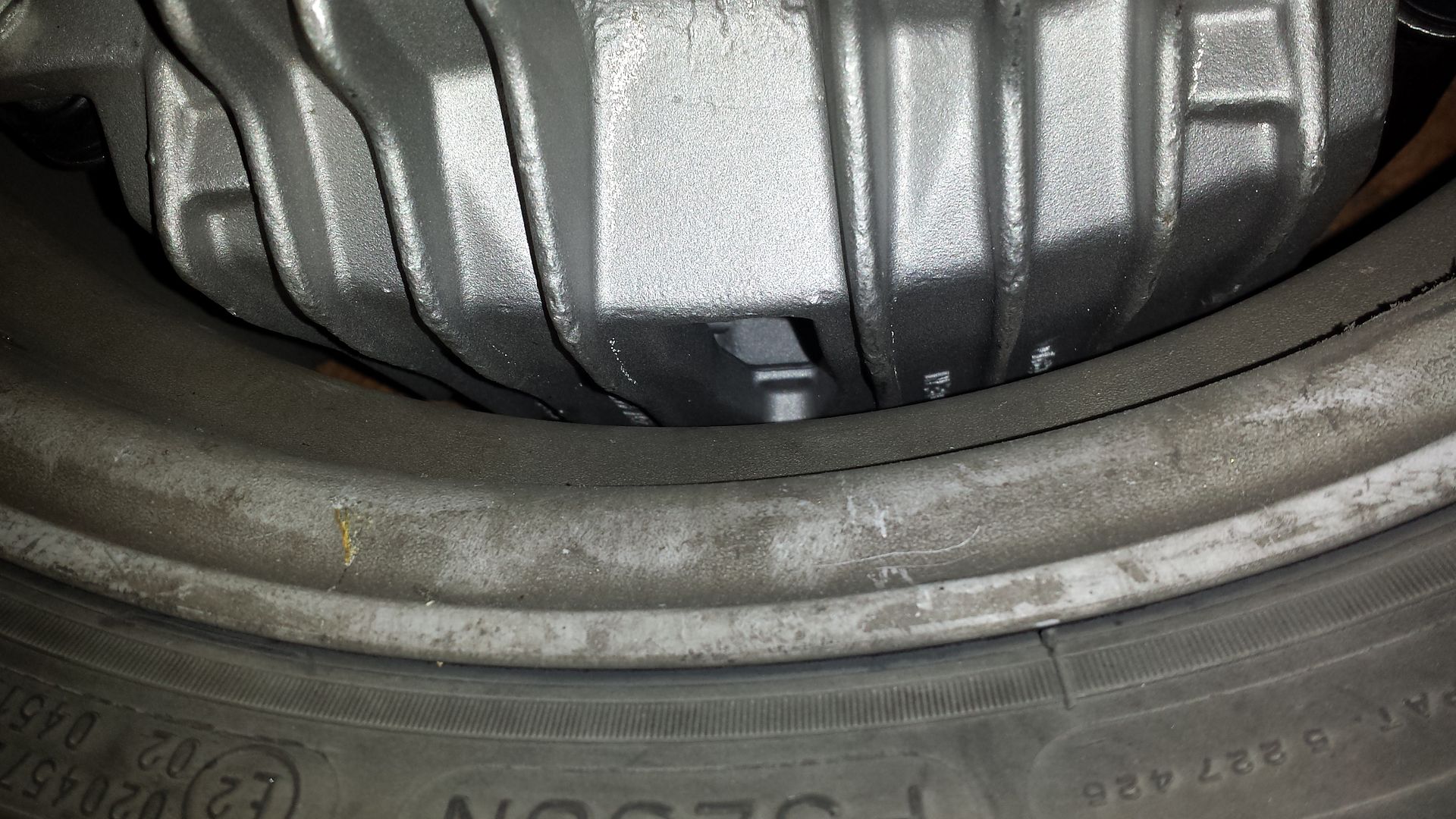 It clears! Barely! Now you can start taking off the weak *ss stock brakes along with the spindle. Carefully.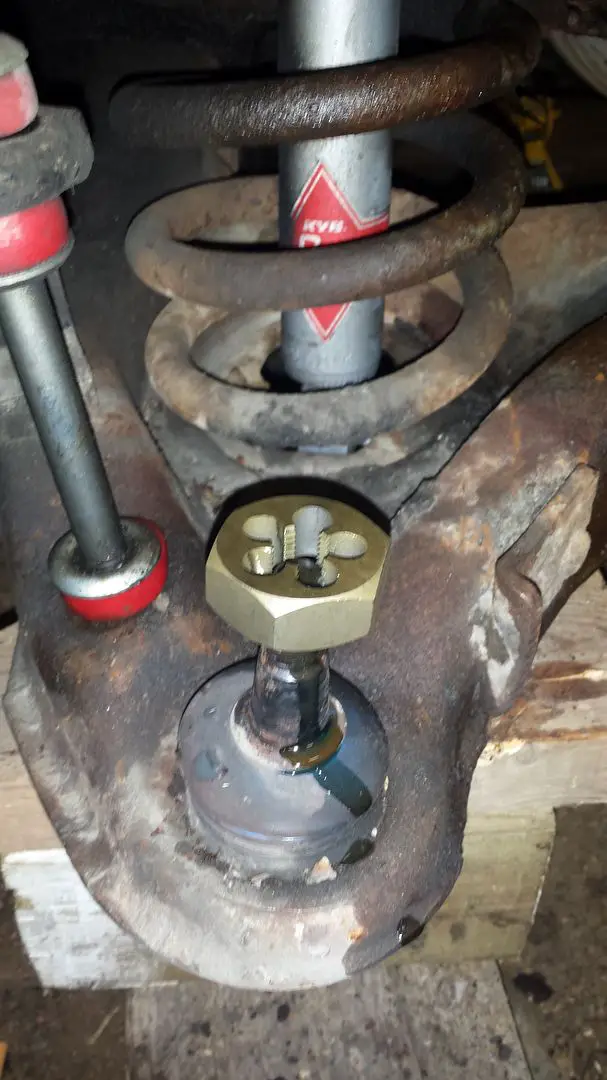 sh*t!!!!
And re-assemble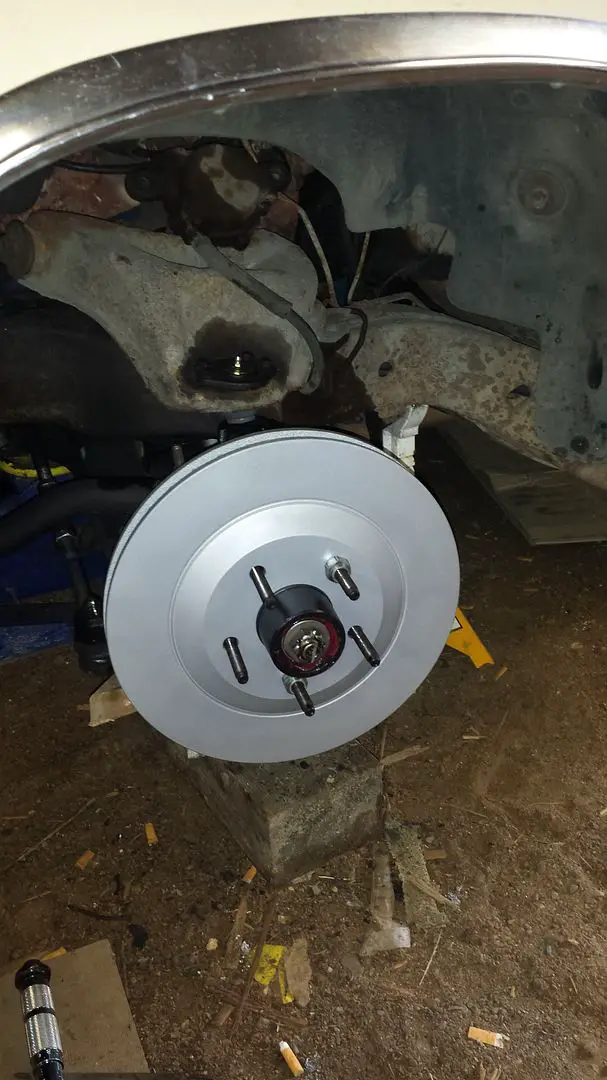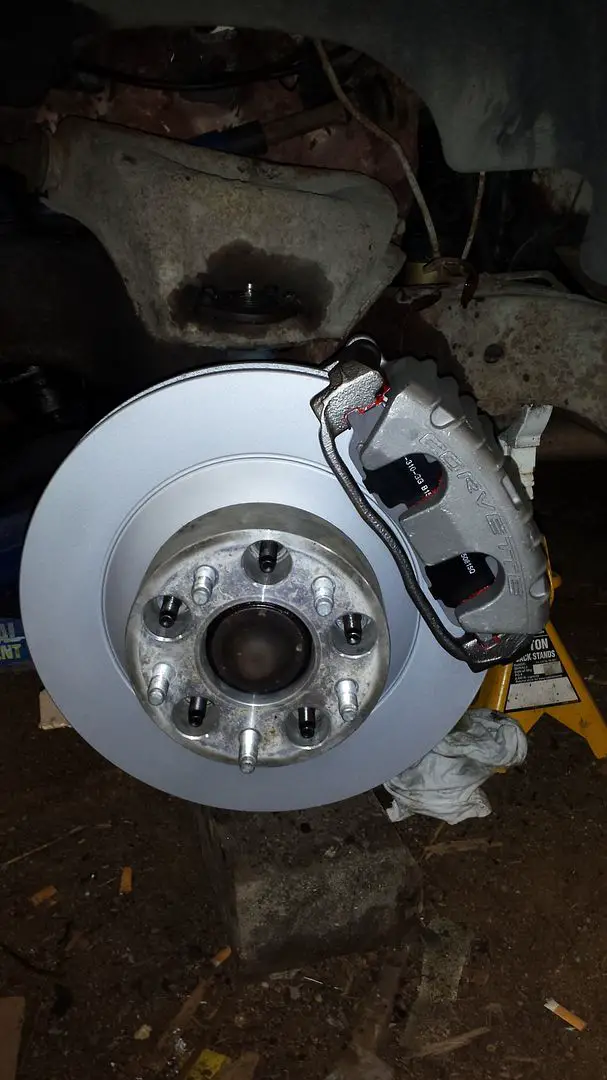 That's it!
Parts List:
AC Delco 18FR1853/18FR1854 Calipers
AC Delco 14V55043/55044 Rotors
AC Delco 14D731CH Pads
Raybestos H5376 Banjo bolts (2)
SKF BR6 Inner wheel bearing (2)
SKF BR3 Outer wheel bearing (2) (BR34 for newer gbodies with metric wheel studs)
SKF 19984 Wheel seals (2) (3 if you crack a hub)
Moroso 46160 wheel studs (2) (different for newer gbodies with metric wheel studs)
Russell 657340 brake hoses (2) (these are 16" long, shorter would be better but it's all I had available. some guys say s-10 hoses work, or change to an s-10 hose bracket, but I thought this was the easiest way.)
Some tech notes:
I had to use spacers on the adapter bracket to push it away from the spindle by .110", as the caliper abutment bracket was dragging on the rotor. I'm willing to bet that you could have the adapter bracket made out of thicker material to compensate for this without issues.
You WILL need minimum 17" wheels with minimum 15.5" inside diameter. My wheels are just under that inside diameter, but these calipers taper down toward the outside of the wheel and I'm using 2" wheel spacers, so it just fit.
Some 17" wheels have clearance issues from the spokes to the outside face of the caliper (where 'corvette' is cast.) Torque Thrusts are one of these wheels. Keep this in mind. Some guys have had success grinding the caliper for clearance, and some guys took off too much metal and cracked it.
Last edited: