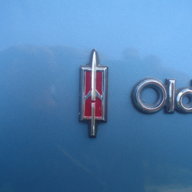 Apr 25, 2009
4,732
1,797
113
4 hours behind the mower today. When I mow, I think. Playing with the idea of fencing off 2 sections for sheep. They keep the grass down and are lower maintenance than goats. Less destructive too. Ideally I think I'd like to find someone to rent the space. 4H kids maybe? I'd probably let them do it for free. Less work for me and free fertilizer.
This area was mostly a gravel parking lot 2 years ago but I've been letting the grass take it back.
It's the section at the bottom of the hill between the front yard and the highway. Probably could make about 2/3 acre pasture. The future shop site and above where the little blue house currently resides could be another 2 acre pasture.
If I decide to move forward with this plan it'd be next spring. That gives me close to a year to clear trees and brush, then do some fencing.
3