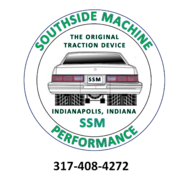 Macguyver
SOUTHSIDE MACHINE PERFORMANCE
GBodyForum Sponsor
3rd Annual Classic G-Body Garage car show and members gathering for a day of G-Body fun! Family friendly, all ages show with cool cars, food, music, games and prizes. The show is rain or shine, free admission to show and spectate. Donations are up to you as they go towards the trophies and prizes. SEE YOU THERE!
The G-Body Classic is Classic G-Body Garage's Official Annual event held at Pull-A-Part Used Auto Parts in Cleveland, OH. Bring your G-Body NO MATTER THE CONDITION OR STYLE
Saturday, July 27, 2019 at 10 AM – 3 PM
4433 W 130th St, Cleveland, OH 44135
Southside Machine Performance will be offering exclusive deals to fellow Classic G Body and G Body Forum members with mind blowing great deals on our products at prices too low to advertise online. Please call the shop to reserve your parts.
Classic G Body Garage is a great place for us to share or stories and help each do our own maintenance and troubleshoot issues on these old cars. We have seen from the stock ones GM built to full on race cars. This is a nice format to chat with fellow G-Body enthusiasts. We look forward to meeting everyone at this year's event.
317-408-4272
https://southsidemachineperformance.com/
Last edited: