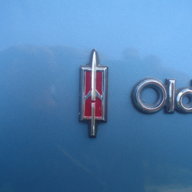 Apr 25, 2009
5,735
5,484
113
I'm going to call on both. Seattle is a long drive for an engine. Probably 20 hours towing a trailer, depending on weather. But I do get over there for work on occasion. Way better deal if I can get the company to pay for the trip.
Edit: I just went back to try and grab the photo but the ad is gone. I'll keep an eye out for it.

The "fresher" one close by would be a good buy if that was what I planned to end up with. I already have 2 Performer intakes and plan to go EFI so those aren't of any real value to me. Also strongly considering aluminum heads so they aren't really all that valuable either. That's really the main reason why the "core" option is intriguing. I could just build a shortblock to match the aftermarket heads.
2