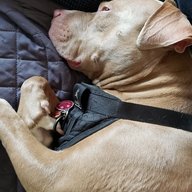 Tony1968
Master Mechanic
Supporting Member
And what exactly are the benefits? I'm doing the frame notch currently and I'm getting a 9" built very soon. Looking at the stock 7.5 rear there doesn't seem to be that much to narrow before you run into a mount. Maybe a half inch on each side? I'm at work so not measuring it exactly.
I would like to stuff as wide a tire as possible with a wheel with a decent dish to it.
Any help or opinions are appreciated. I've installed a few rear ends in the past but all were stock sized. All the reading I have done and not found anything about this combo on our G bodies. Maybe because there is no benefit ????????