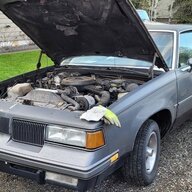 Greasemonkey
Thread starter
How about Flowmaster DBX mufflers? Anyone used them?
I might be able to make this one fit without cutting my floor out:
Free Shipping - Flowmaster dBX Mufflers with qualifying orders of $99. Shop Mufflers at Summit Racing.
www.summitracing.com
The design is not a complete straight through, instead its has perforated cones.
Is there another brand that is similar?