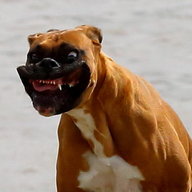 Aug 15, 2015
1,009
1,016
113
Let's see, down town stores, became strip malls, became mega malls, became Amazon.
Sadly, Amazon doesn't police anything so I've managed to get bootleg music, movies, a guitar, and even Hanes underwear. Picture material the consistency of an oil rag hanging from an elastic band with Hanes stamped on it that doesn't look quite right. They were still like $25 for 6 pair. But, the company that sold them, disappeared. If I buy there at all, I only buy "Ships from and Sold By Amazon" now.
Amazon did refund my money but were not remotely interested in getting the stuff back to investigate anything . . .
Give me some brick and mortar!

EDIT: They did take the guitar back. It was "supposed" to be one of the last Hagstrom Northern series guitars made in Sweden and was a $1500 guitar before it all went to China. This thing wasn't even the level of quality of a Chinese model. Never did hear anything about it though . . .
Last edited:
2

1