well whats up GBF? Some of you know im a gbody nut and been around for years now but ive never done a build thread here. well its the time to put my new monte out there. i just picked this bad boy up just a little over a week ago or so now. 1st off its a clone but i didn't mind that because i scored the car for the all time low $360. this ride definitely needs work as when i bought it, it had no interior seat period or headliner. The positive it did come with a sbc 350 block and accessories but no top end. Here she goes sitting in the previous owners driveway....
She's an 84 SS clone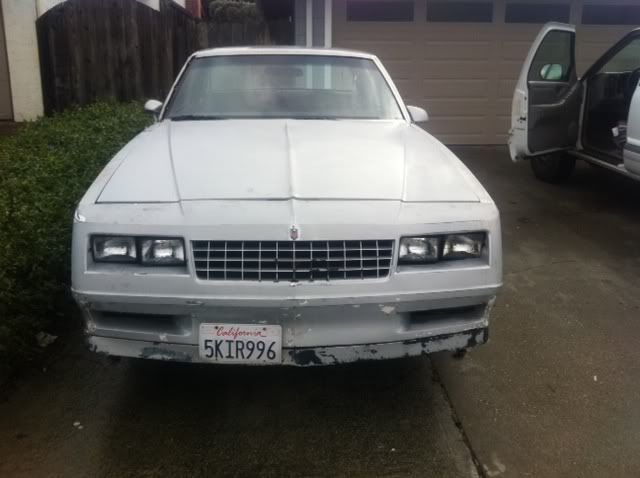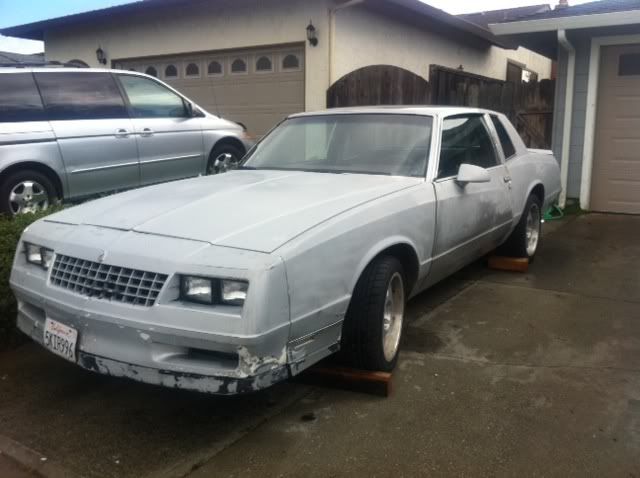 Also for the few that haven't seen my cutty and to the people have, sorry about recycling my old cutty pics but these will have to do for now.