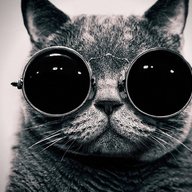 CopperNick
Master Mechanic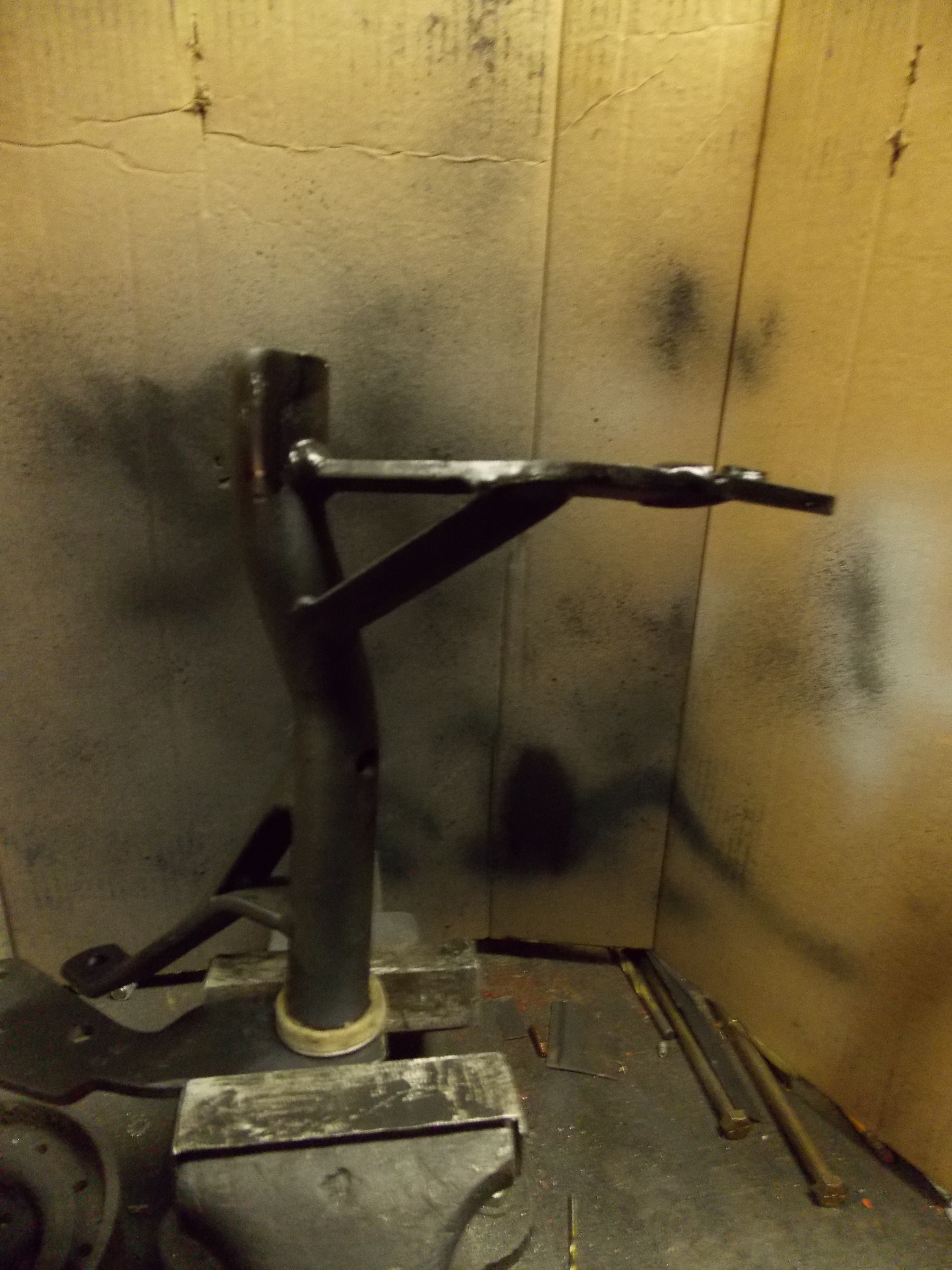 So this is a shot of the Z-Bar, sitting in my vise and waiting for its top coat to get shot. This coat is actually a touchup, due mostly to me having to modify the angle pressed into the lower finger by making it bigger. The keen-eyed will see that the lower section has been deflected outward by the thickness of the metal; about 3/16ths of an inch or slightly more. The lower clutch rod from the finger to the throwout arm now lines up quite nicely.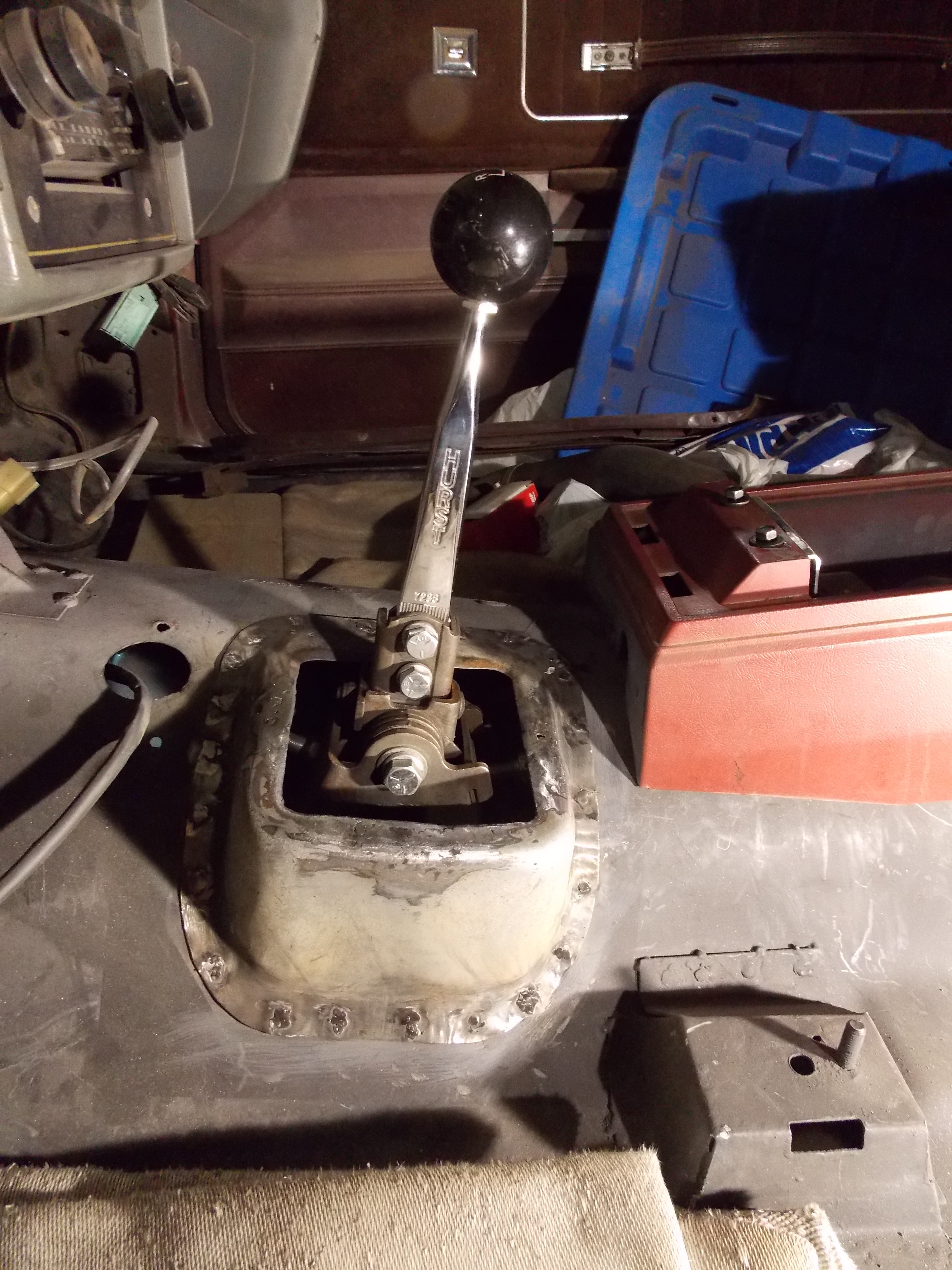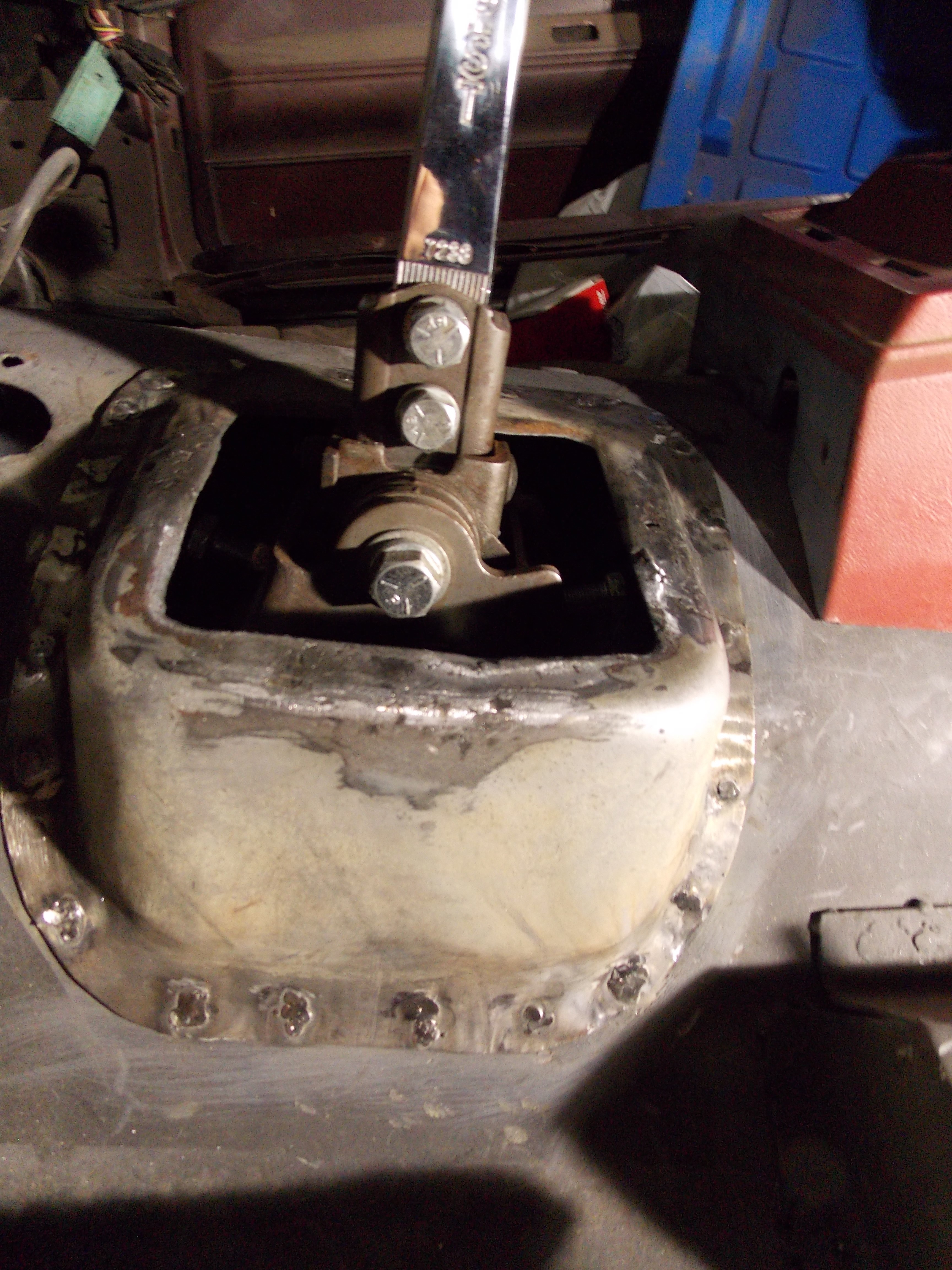 Two shots of the shifter pocket that I just finished plug welding into place. The plugs are definitely not pretty but since they get covered up by two different coats of anti-rust primer plus the flat black top coat that I use almost everywhere, they will mostly disappear even before the underlay and carpet get re-installed. For those who would suggest that yes, they could look prettier, Right now my main engine of installation is a Lincoln 220 Volt MIG welder that set up to run FWAC/no gas. I do a lot of welding outside and gas is a waste of money out there. My new Miller, once I finally get around to setting it up, will be exclusively gas, both Mig and Tig. Nice to have options, and this miserable Covid-19/Corona Virus is apt to give me a lot of time to practice. If I can get time out of rotation and my gas supplier is still open???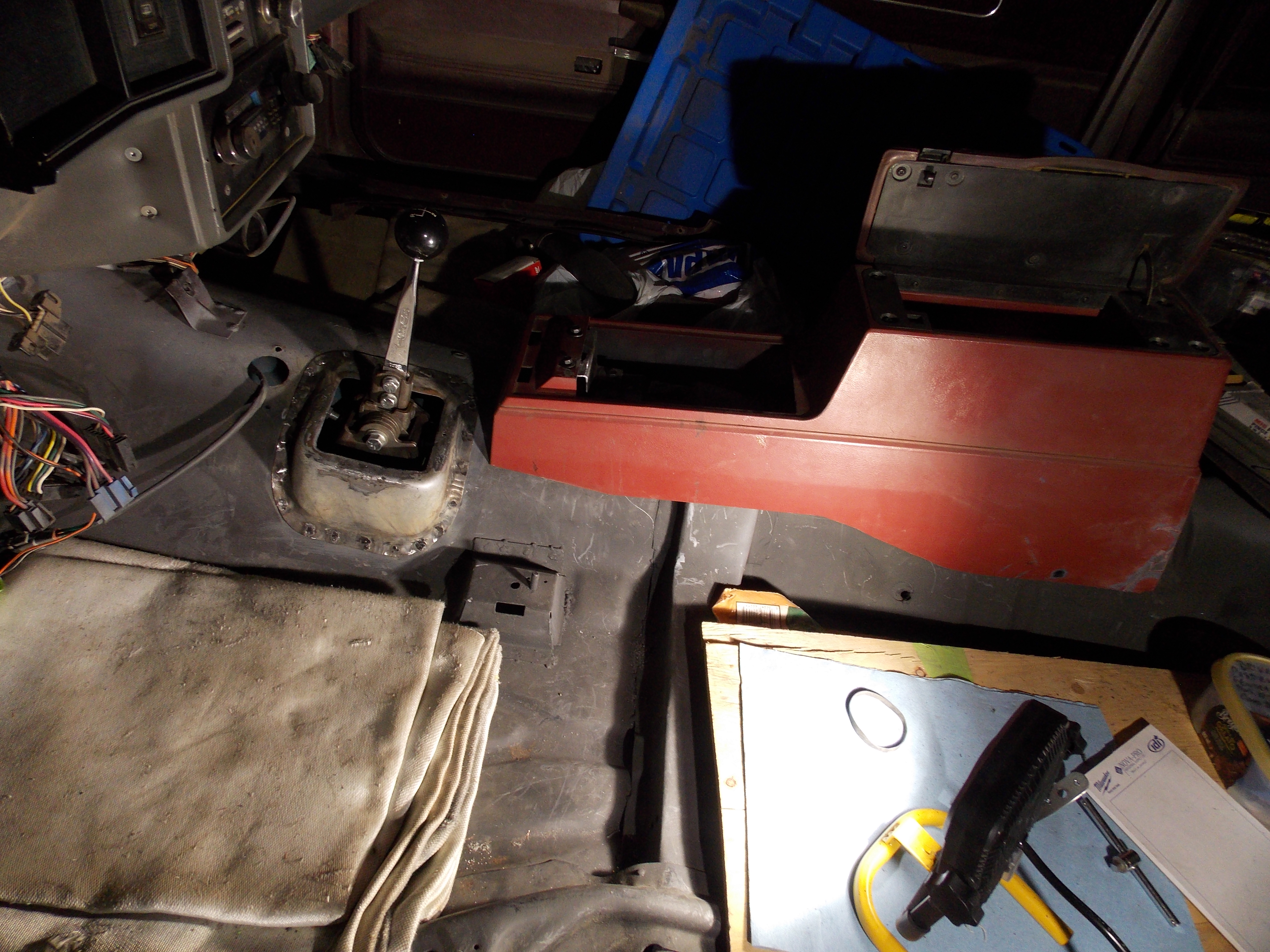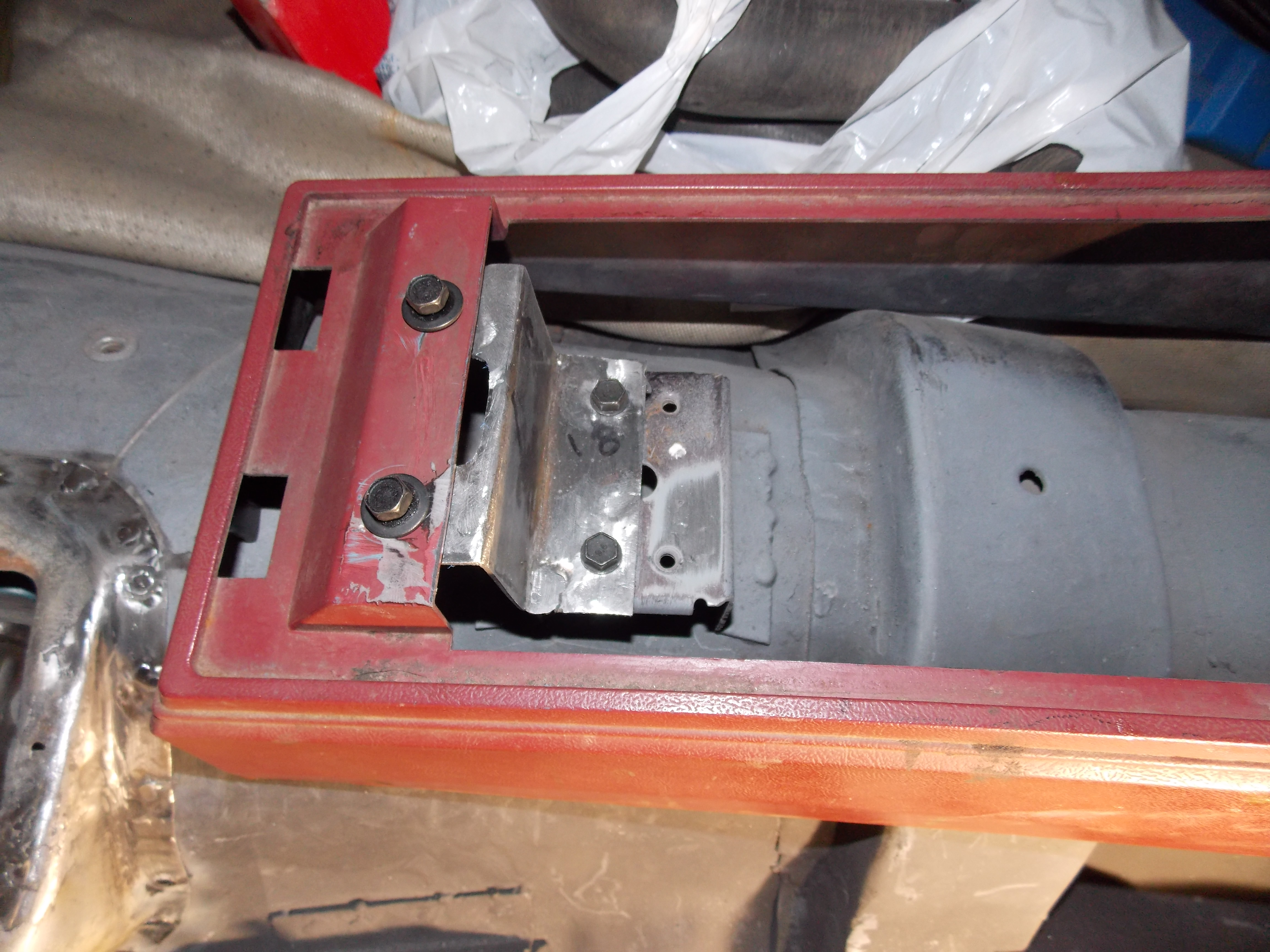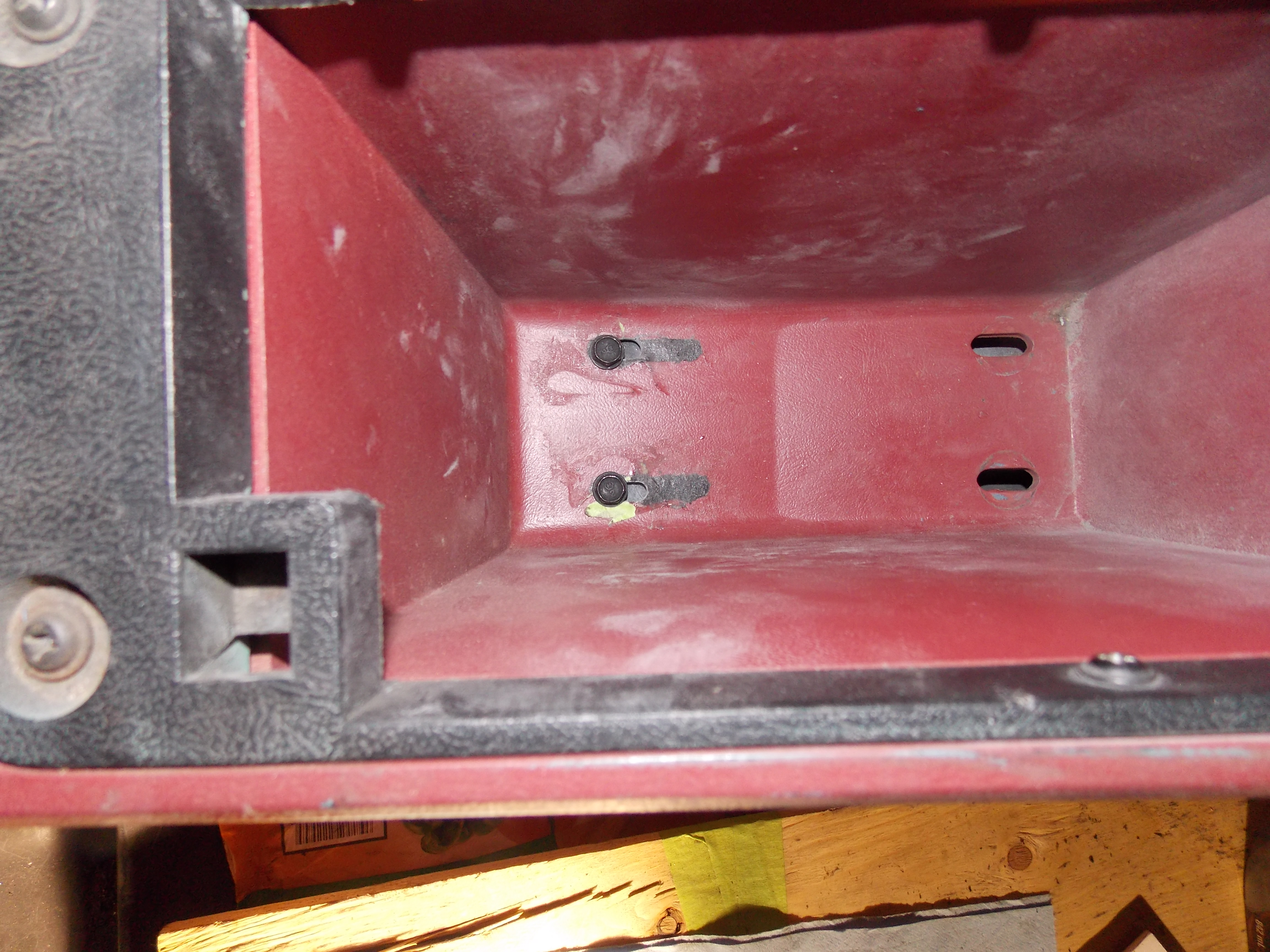 And finally a series of three shots of the console and how it now sits in relation to the shifter. The first pic is just an overall view of things. Pics two and three show the modifications needed to be able to bolt it into position. Pic two is of the bracket that I made to pick up the front pair of mounting holes. In the factory design, these would have accepted bolts that picked up captured nuts located in the chassis of the tunnel mounted auto-stick assembly. The second pic, #3, shows how far ahead I had to relocate the mounting holes inside the glove box in order to have them pick up the original mounting points on the rear tunnel bracket. The big "if" at this point is whether or not I will have access past the seat to get to the console lid to pop it open. Easy access to get to it is already a thing of the past.
The truly keen eyed will have noticed that the stick is a Hurst piece; not sure how old it is. I may have to swap it out for one that curves back slightly towards the seat just in order to get some knuckle room for 1st and 3rd shifts. And, oh yeah, yes I do have the aluminum "Tee" Handle as an option. Had one years ago and loved the design and grip; just cold as hell to hang onto in the winter (LOL).
More pics as stuff gets done and I think that it is pic-worthy.
Nick