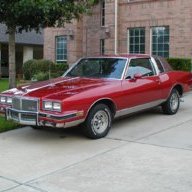 Apr 3, 2015
7,889
18,339
113
A little less than two weeks ago the transmission went out on my daily driver. It's a 2008 GMC Sierra 1500, regular cab, short bed, two-wheel drive with a 5.3 and a 4L65E transmission. The 4L65E has been built twice in the last 50k miles. It has some nice goodies inside it but I keep finding its weaknesses the hard way. When it went out two Wednesdays ago, I had asked it to complete one too many 1-2 upshifts at WOT. It broke the output shaft. The 5.3 in my truck is no powerhouse by today's standards. My guess is maybe 400HP, maybe 400 ft. lbs. It has the stock intake and heads, has a LS3 throttle body, an underdrive pulley, long tube headers and a GM LS Hot Cam. Still, it and me seem to be too much for the 4L65E. It would probably be cheaper to fix the 65E but I've decided to move on and swap to a 4L80E. I had the truck towed out to my storage where I keep the GP. I started the search for a replacement transmission and started doing my homework on the swap. The following weekend, I spent Saturday with Dad cleaning up the shop. It was a wreck! I had been just going over there and setting stuff down on the bench for a year. The engine hoist was still assembled. It wouldn't have been that big a deal but it is a 14'x40' storage and it was difficult moving stuff around in there with the truck and the Grand Prix both in there. It was a rainy day and there is a bit of an incline up into the storage so I didn't want to roll the truck out for fear of Dad and I not being able to get it back in on our own between the wet pavement (shoes slipping), dad's age, and the fact that with the broken output shaft the truck didn't like to roll much whether it was in neutral or not. Still, by the end of the day on Saturday, the shop was whipped into shape and the truck was on stands.....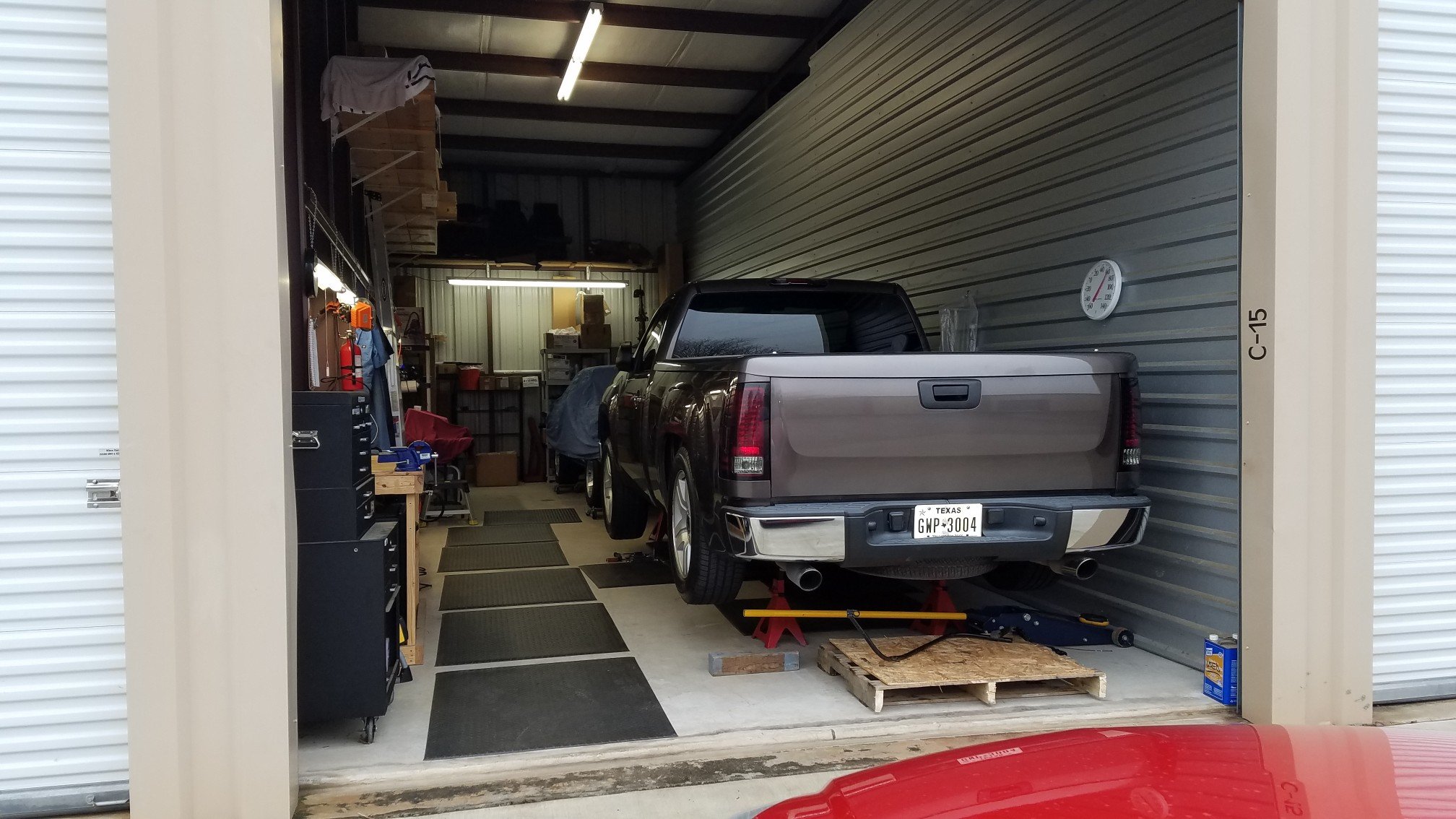 Someday, baby.....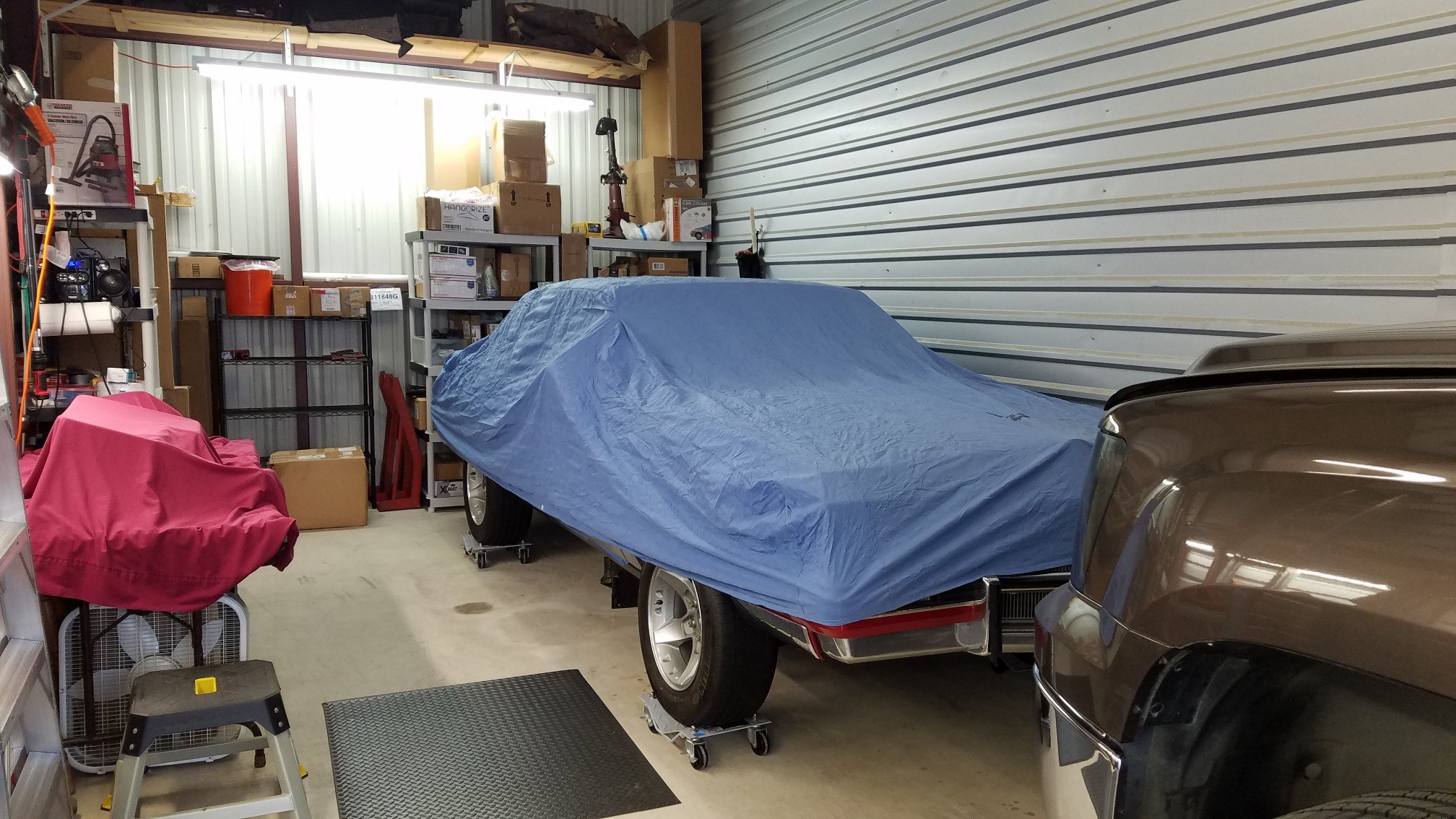 I was able to make it over there one night the next week, which was last week and start the tear down. I got the driveshaft pulled and most of the exhaust Y pipe but it got late on me and I had to pull off. When I pulled the driveshaft, my suspicions of a broken output shaft were confirmed....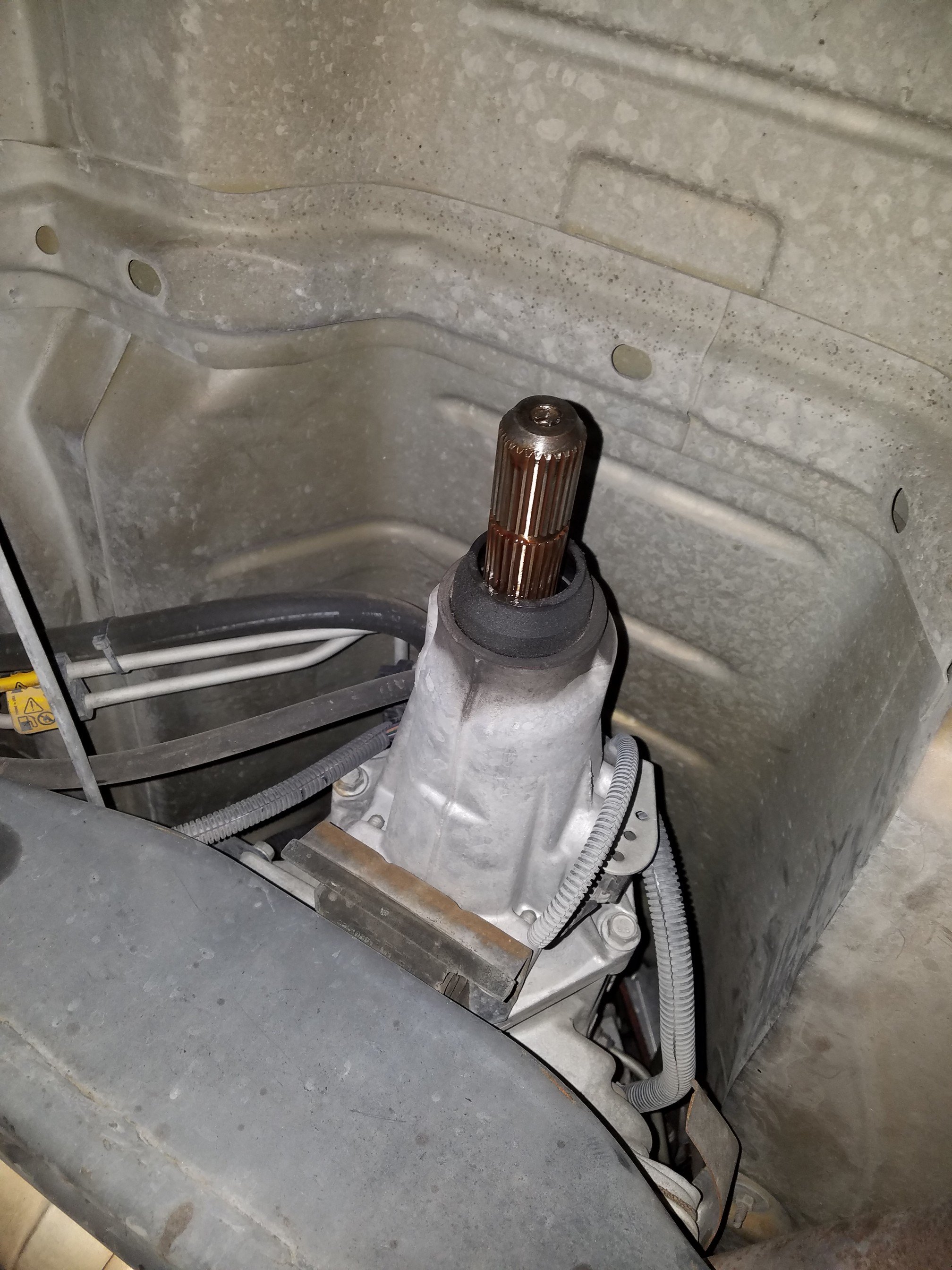 In the meantime I did a lot of shopping around looking for a core. I have a good friend who manages an automatic transmission parts house. He put the word out looking for a core. I hunted on eBay, Car-Part.com, Craigslist, etc. I stopped at a few junkyards between work and home. I searched the inventory online for the local Pick-A-Part yards. Last Wednesday, I settled on a 4L85E out of 2009 3500 van with a diesel. It had a little over 117k miles on it and the vehicle had come off the road because of a wreck. Here is a look at the donor vehicle..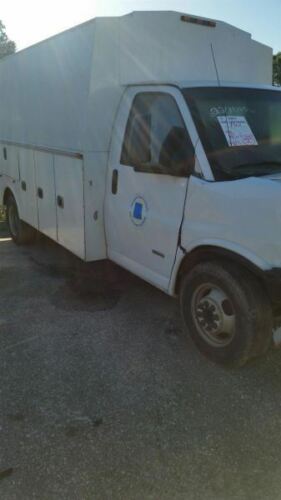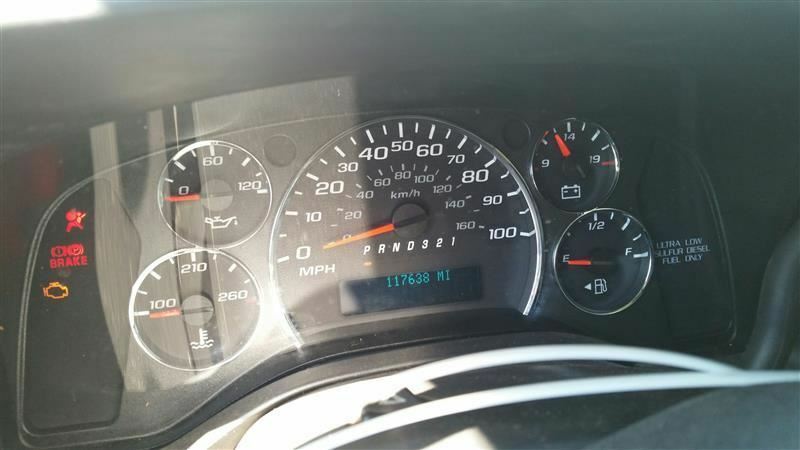 The transmission was in Mobile Alabama. I bought it off of eBay. I bought it on Wednesday, it shipped on Thursday, and was on the dock at the freight terminal on Friday. I picked it up Friday evening with a friend and we hauled it to the storage....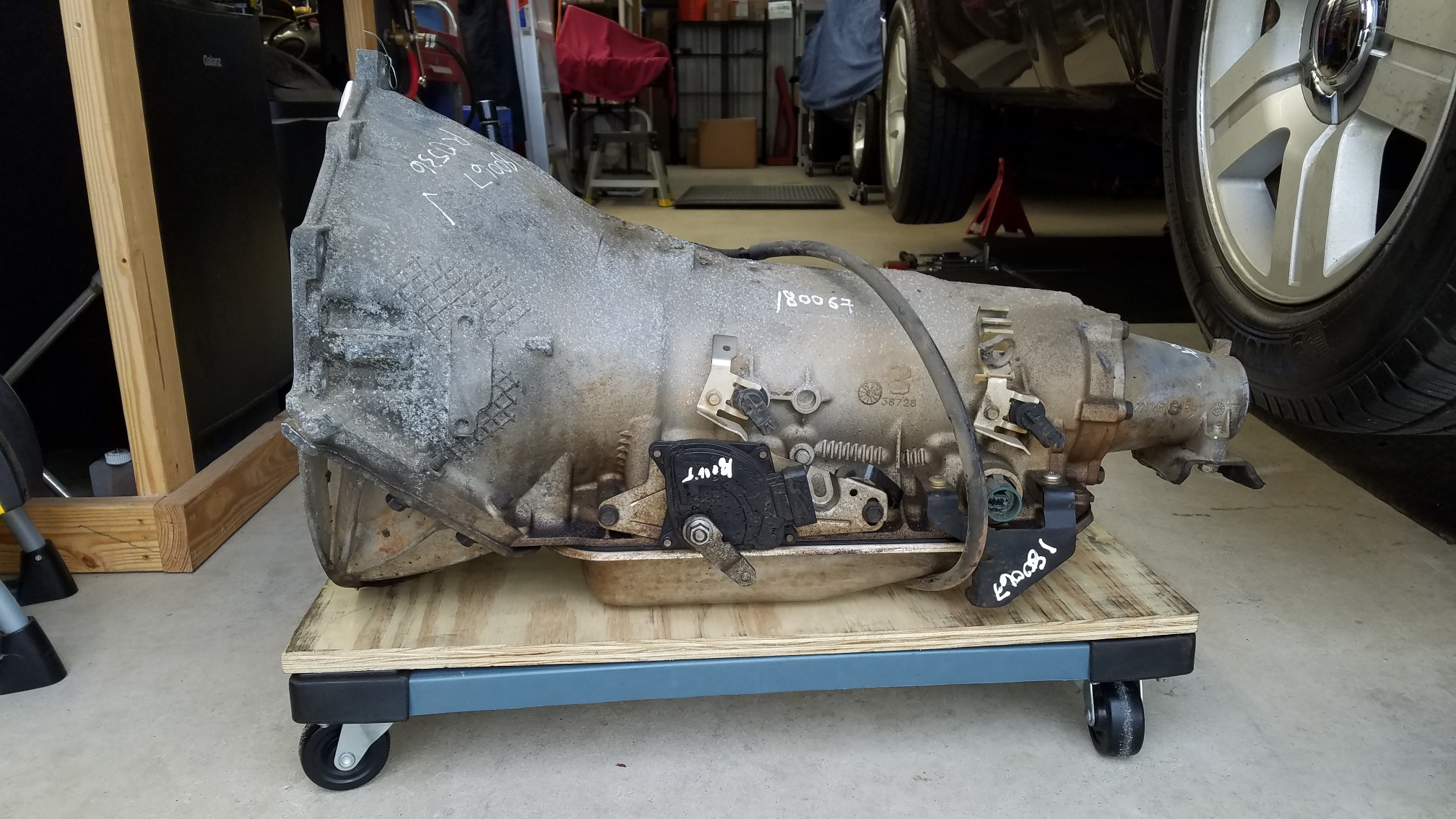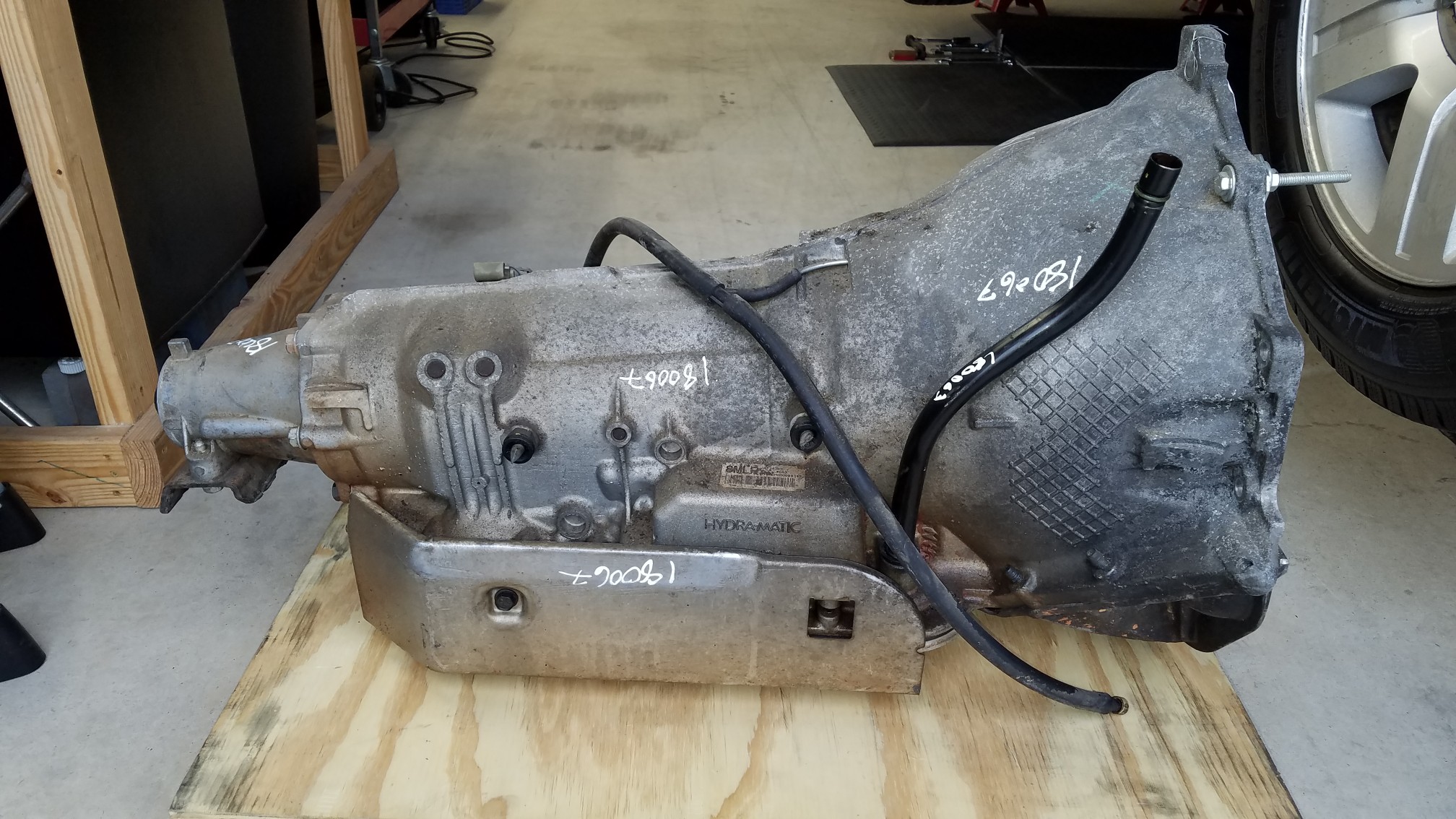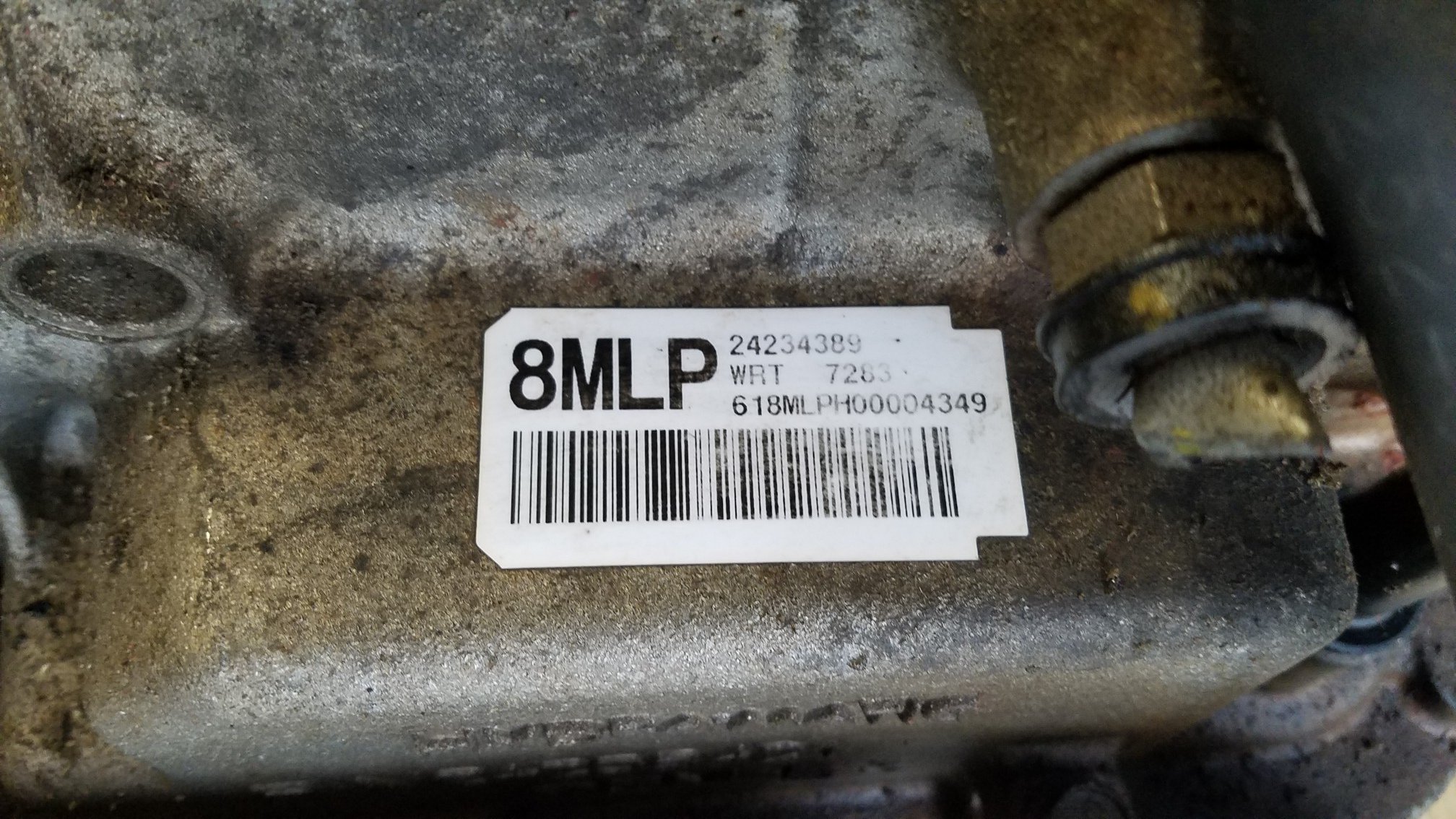 I paid $900 shipped. I know that isn't a good used 4L80E for $500 but I'm happy with it. It's the latest design of an 85E (heaviest version). It's relatively low miles. It came with the lower bellhousing and shift cable bracket. It looks to be in really nice shape. Instead of spending Saturday hitting the junk yards looking for a core, I was taking the 65E out of my truck. It was worth it to me.
Before pulling the transmission, I pulled the pan to get as much fluid out as I could. What I found didn't look pretty....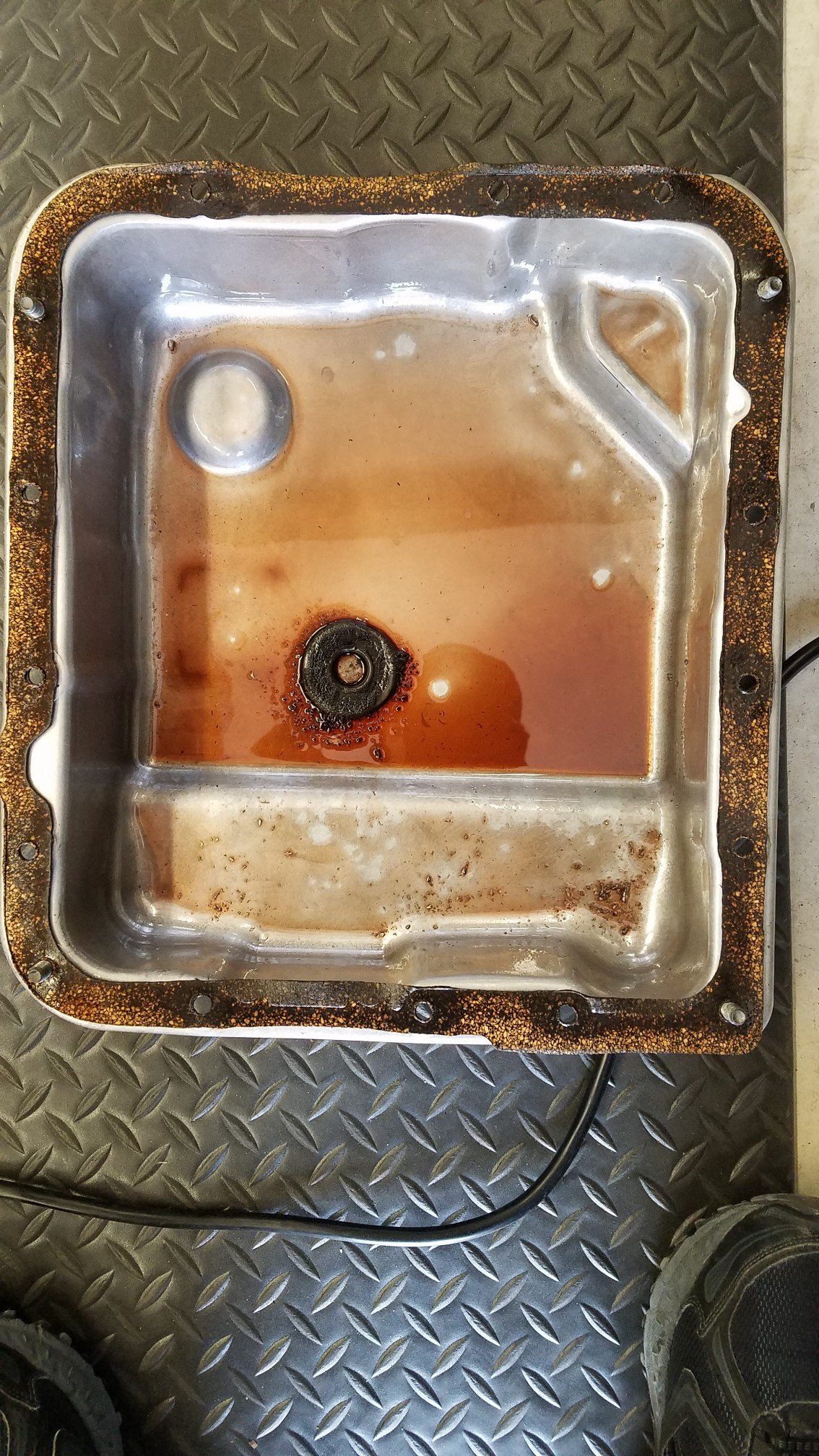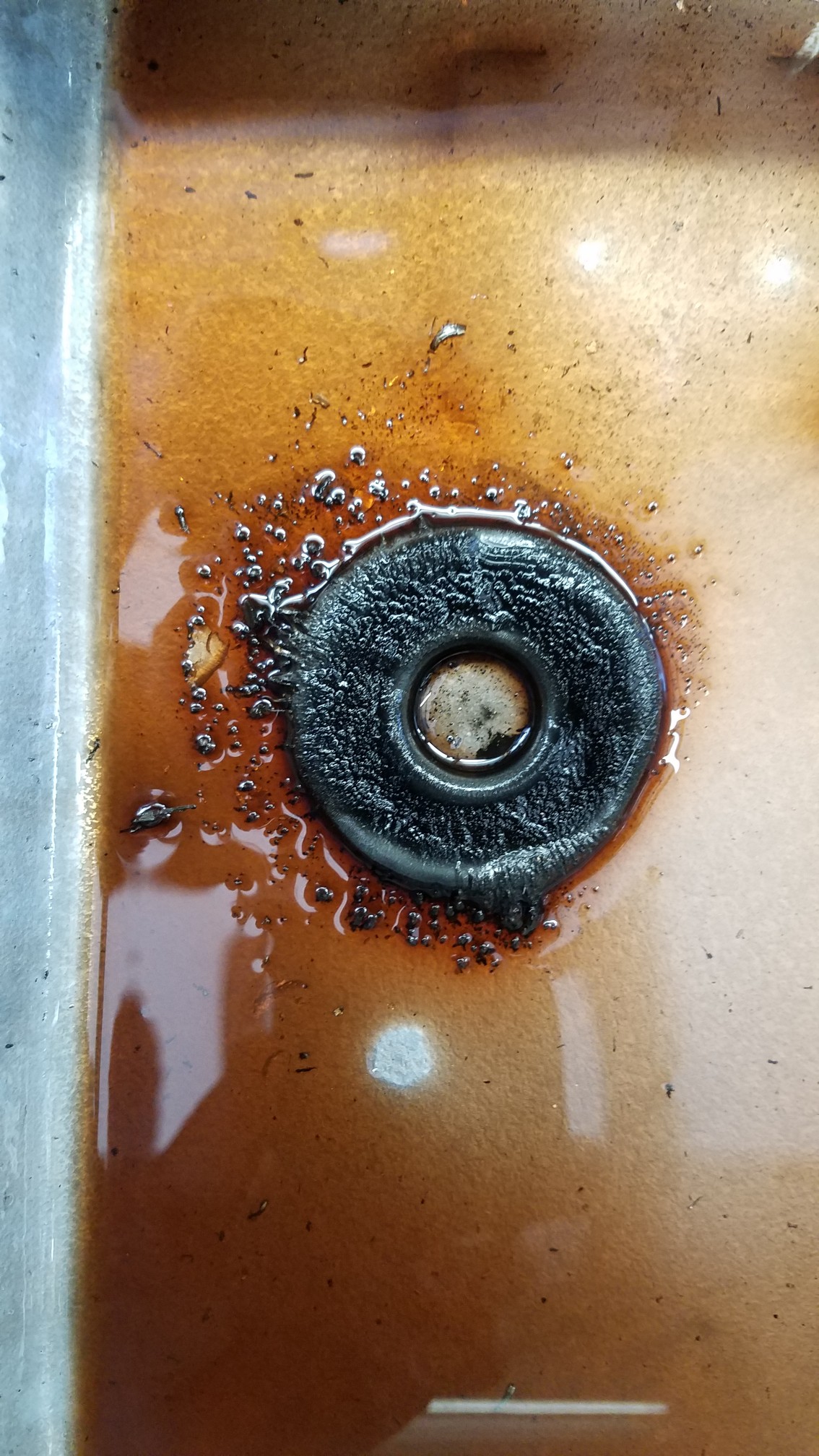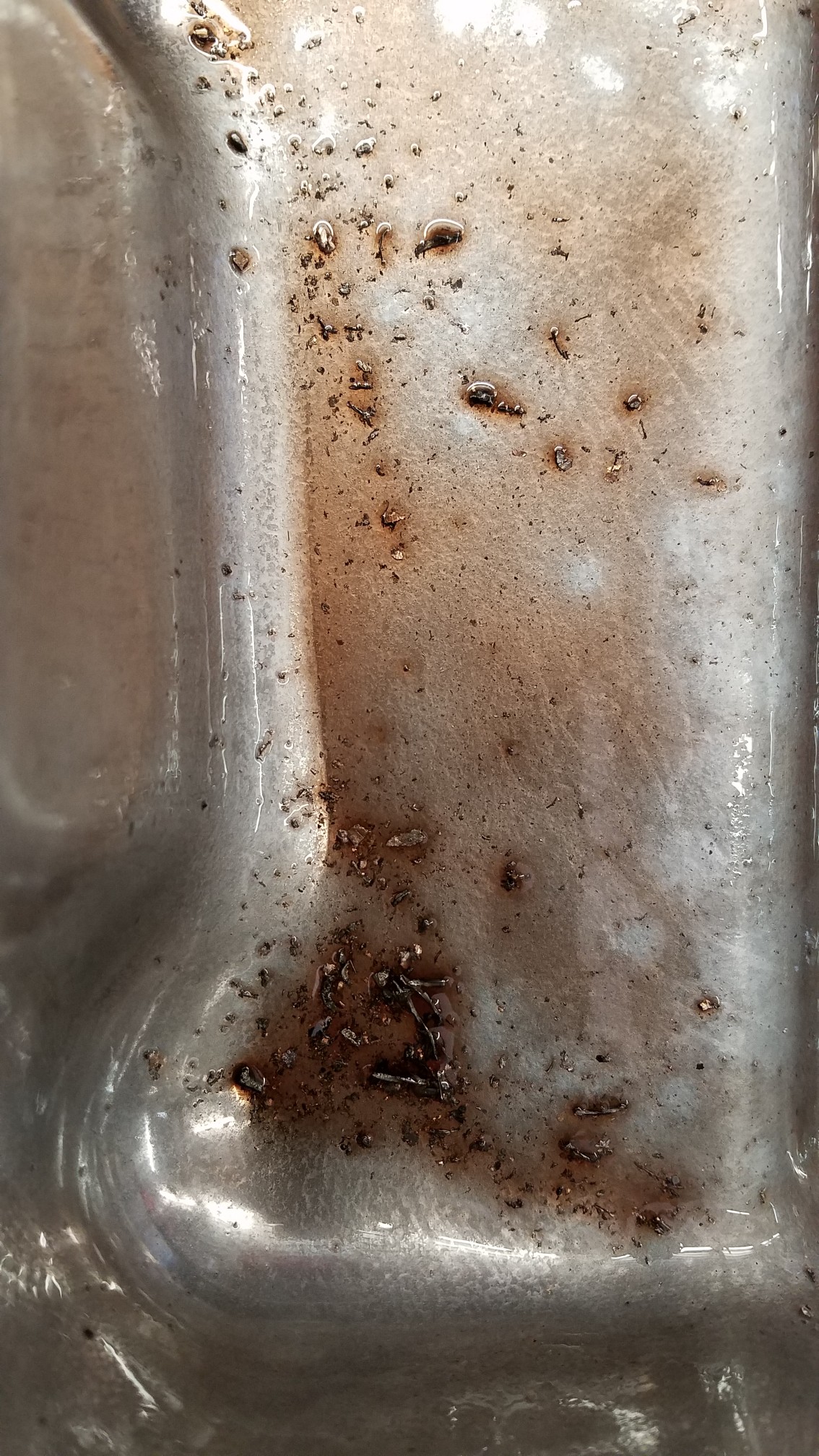 This just reinforced that the 65E just isn't enough transmission for me or the warmed up 5.3. My buddy thinks the rear planetary may have been on the way out, looking at the long steel shavings.
Saturday, Dad came over to the storage and helped me pull the 65E. For you guys who haven't seen the Harbor Freight transmission jack in action, here you go....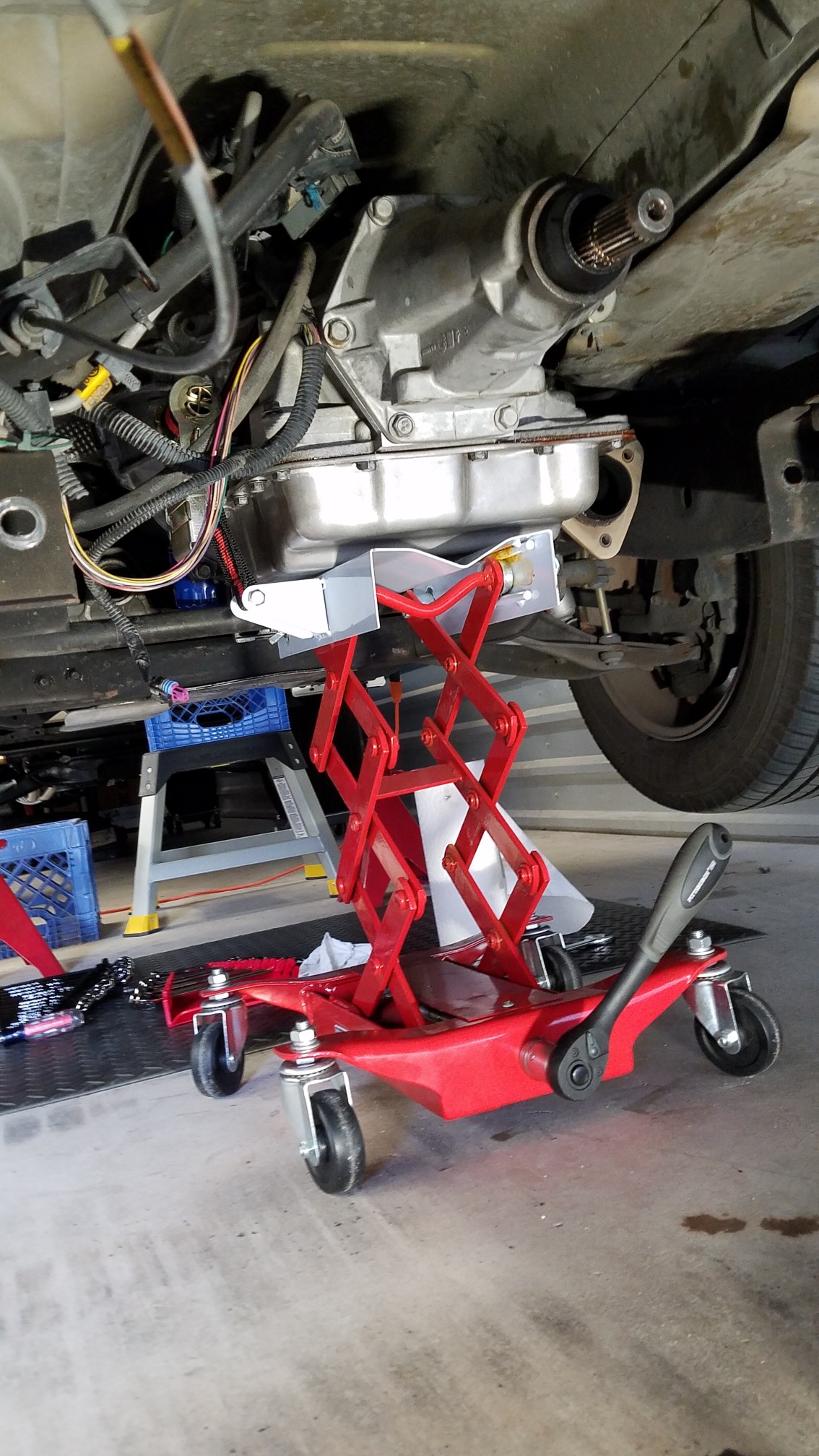 If you don't have one, consider getting one. I think its the best thing they sell. You can pull/install the transmission by yourself with one of those.
And here they both are on the ground....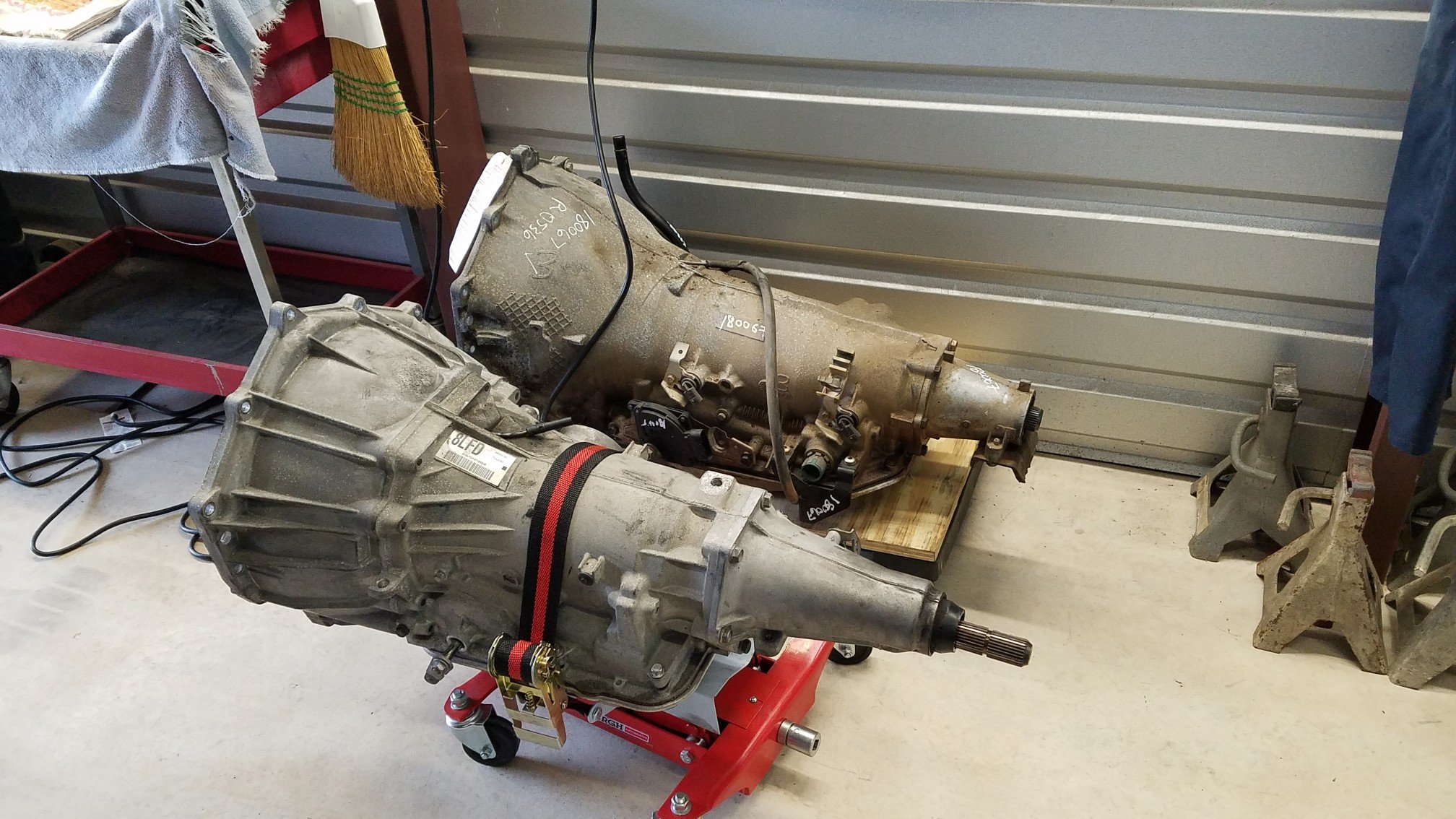 I had recently noticed some oil seepage on the back of the oil pan and front lower edge of the bellhousing. I suspected the rear main seal, so at this point I pulled the flexplate. Looks like it has been leaking a bit.....
This engine has 170k miles on it. I'm going to go ahead and replace the pan gasket, rear cover gasket and rear main seal while I'm in there. I plan to do that on Saturday. I haven't decided if I'm going to have the 85E rebuilt or not. I may just put a shift kit in it and go with it. I won't decide until I get it on a stand and pull the pan. That's it for now gents. Hope you enjoyed it.
Best,
Jared