mikester
Royal Smart Person
I finally got back out to work on my wagon today. Lots of family stuff went on this week so today was the first day I could actually get out there.
I thought I finally had a cable bracket that would work with the Vortec manifold. Of course theres an issue. This crap never ends. SMH
Bracket looked like it was going to work until I got in there to look close. The GM manifold has a piece of raised casting that wont let the bracket fit the way its supposed to. Manifolds been powder coated. Im not taking it back off and cutting crap off.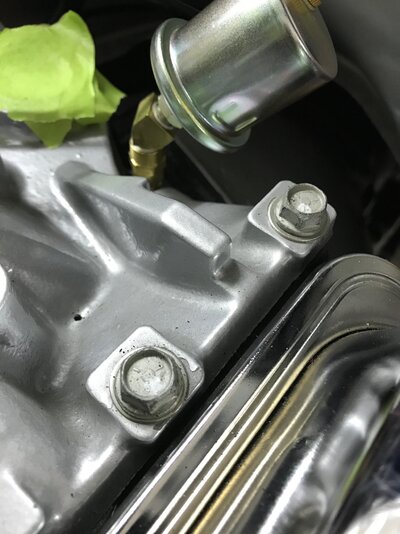 I cant reverse the bracket. It would hit the valve cover. If I put spacers under it the cables wouldnt be in the right place. Too much of an angle. Its meant to go on the other way. Plus I had to move the oil pressure sending unit.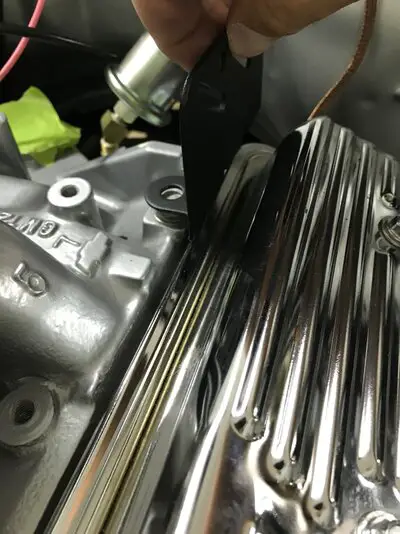 So now I have a choice. Hog the bottom part of the bracket out to make everything fit or modify the bracket for the 700 thats made by Holley that I had on already. You guys think cutting the bracket like this will make it too weak ?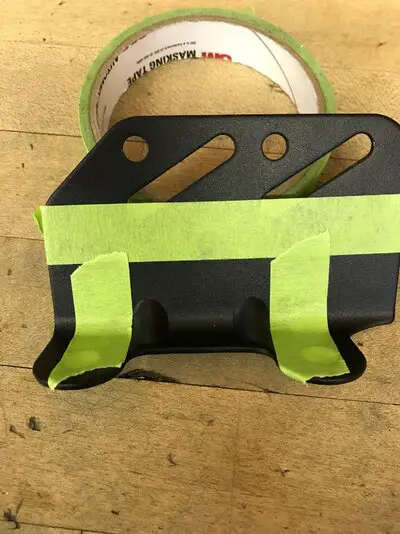 My other choice would be to cut this one at the sharp bend, flip the cut off piece around and weld it back together. It would hang off the stud quite a bit but I dont think there would be that much strain on it with the throttle or kickdown cables. Opinions ???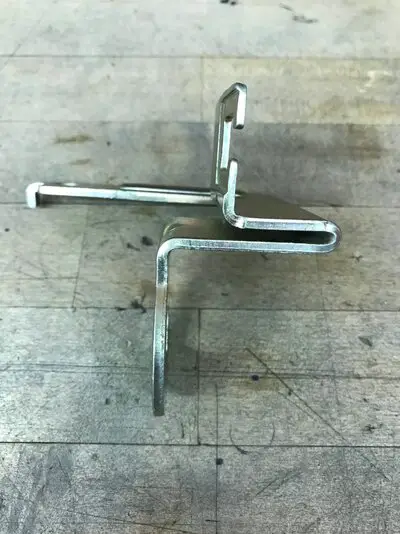 Besides all this nonsense I tried to modify the high idle solenoid bracket. I cut the crap out of it. A better way of saying I butchered it. It still hits the carb linkage. If I leave the small screw out of the linkage it seems to make everything drag when its moved front to rear. This is really starting to tick me off. Name brand parts not fitting the same brands. I wish the Holley tech support line was back to normal. I'd be back on the phone tomorrow morning.