Another LS1Tech copy/paste. It's cram time, practice Friday and race Saturday/Sunday!
Today I sent the fuel neck down the rest of the way with brute force, WD40, and another obligatory sacrifice to the blood gods. In addition, I nailed the alignment down. I got it DAMN close last night with the tape measure and eyeball. The wheel was only slightly left of center and I was able to get it right by reeling in that 3/16" of toe out by necking it down to 1/16" on the right side. Next I set my sights on the right rear wheel. I put the car on stands, in gear, running, and observed movement on the right side that I didn't see on the left. I then swapped wheels and repeated, the problem didn't exactly track. It was so inconclusive I wasn't sure what to make of it, so I called a friend and he suggested the dial indicator. Duh! So I set it up the lazy way at first on the brake rotor and got 12ish thou of lateral runout. Fail. I then tore the brakes off and repeated at the axle flange.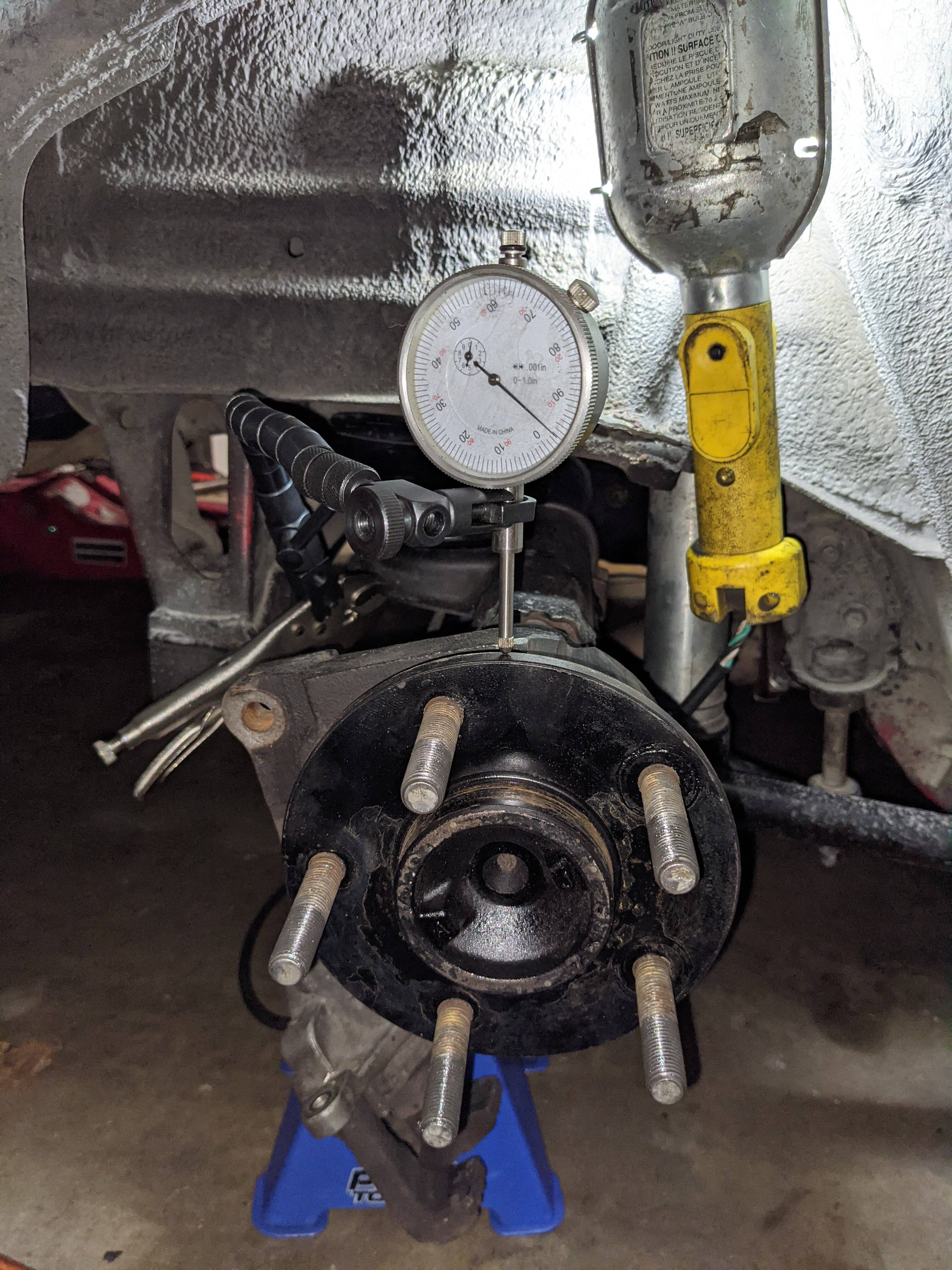 Both lateral and radial are at or under 5 thou, so I believe my issue is the wheel(s?) itself. Gonna have the rim runout measured going forward with tire mountings. For now? Send it!