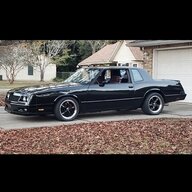 Master Mechanic
Thread starter
Yup, this one here the block was fine, them marine engines are a little looser..
Mine was just me stirring the pot. Been laid up lately with nothing to do so....

You can only do so much shopping for car stuff online before you run out of ads to look at.
Or run out of money haha..