pagrunt beat me to it with pictures of the bracket you are looking for.
But,what the heck,I'll post a couple anyhow !!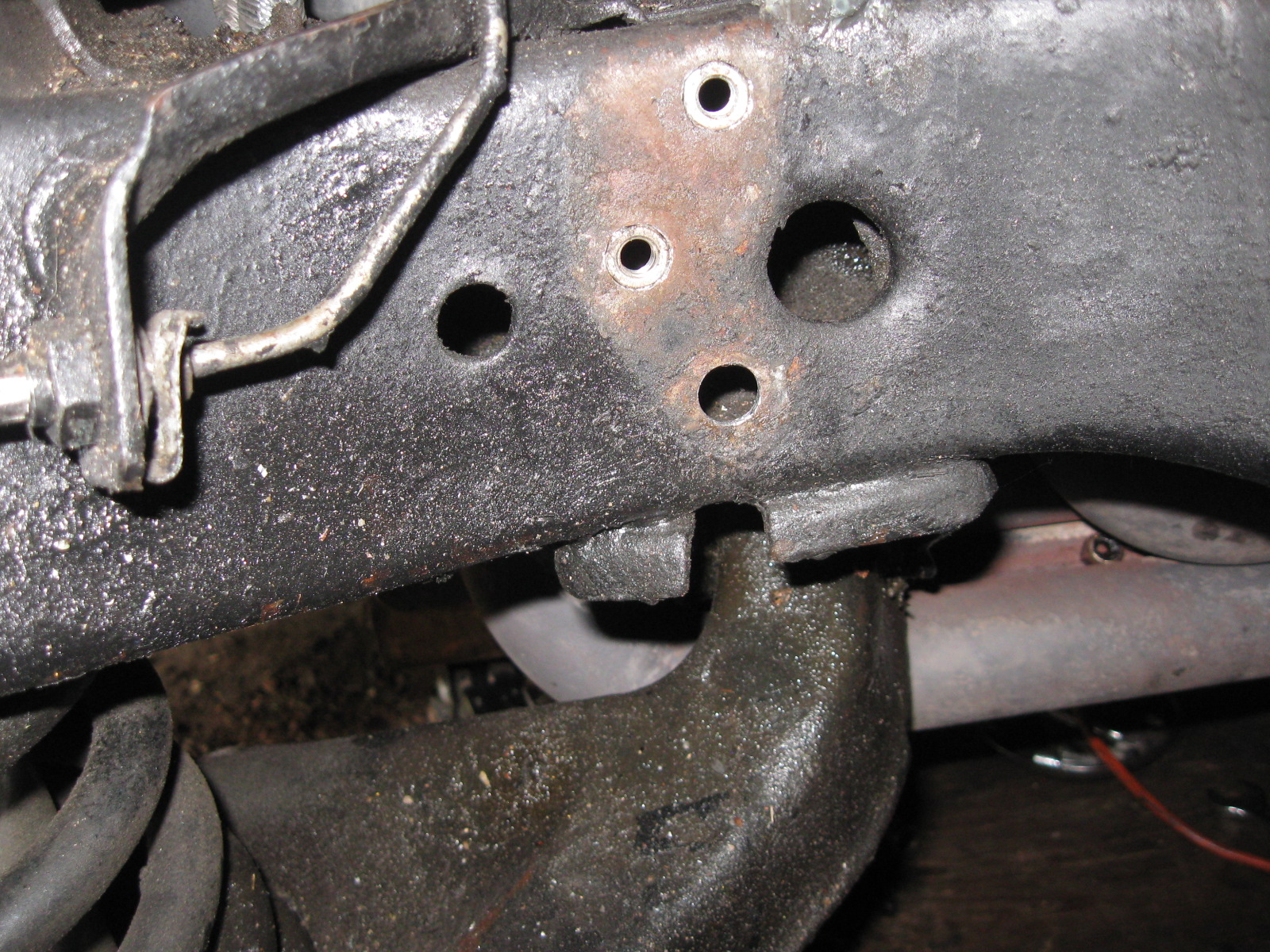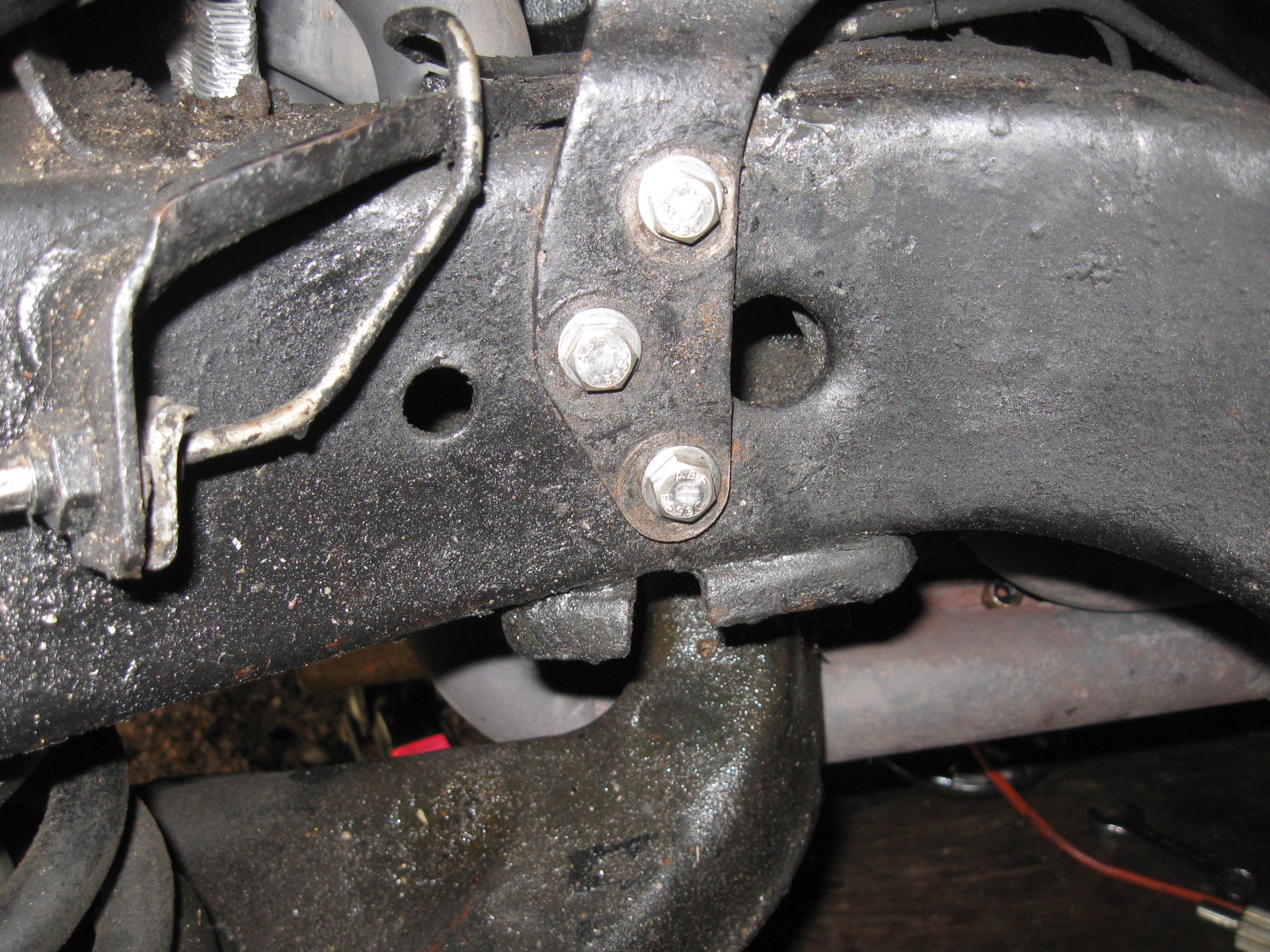 Before you use these bolt holes,I just want to let you know that the frame is kinda thin and the threads can strip easily.
I have a temporary fix in place.I drilled the holes to 1/2 inch.Then I rounded the corners off of 3 3/8 nuts and pounded them in the holes.
When I get a chance I will get my buddy to tack weld them in place.
Guy