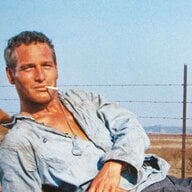 Nov 4, 2012
5,802
11,981
113
This is the formal introductory post/eventual build thread for my new project car. Some of you have already seen that I recently sold my '97 Ram Diesel and I committed to use some of the funds to find a roller for my Buick 350 I had built several years back. I was looking for either another Regal or a 64-67 Skylark. I love G bodies but the early A bodies are some of my favorite cars GM ever built so I felt obligated to include them in my search. It didn't take long to find this car about an hour north of home. It is a 1964 Buick Skylark. It was originally a California car and it still has California black plates on it that were last registered in 1981.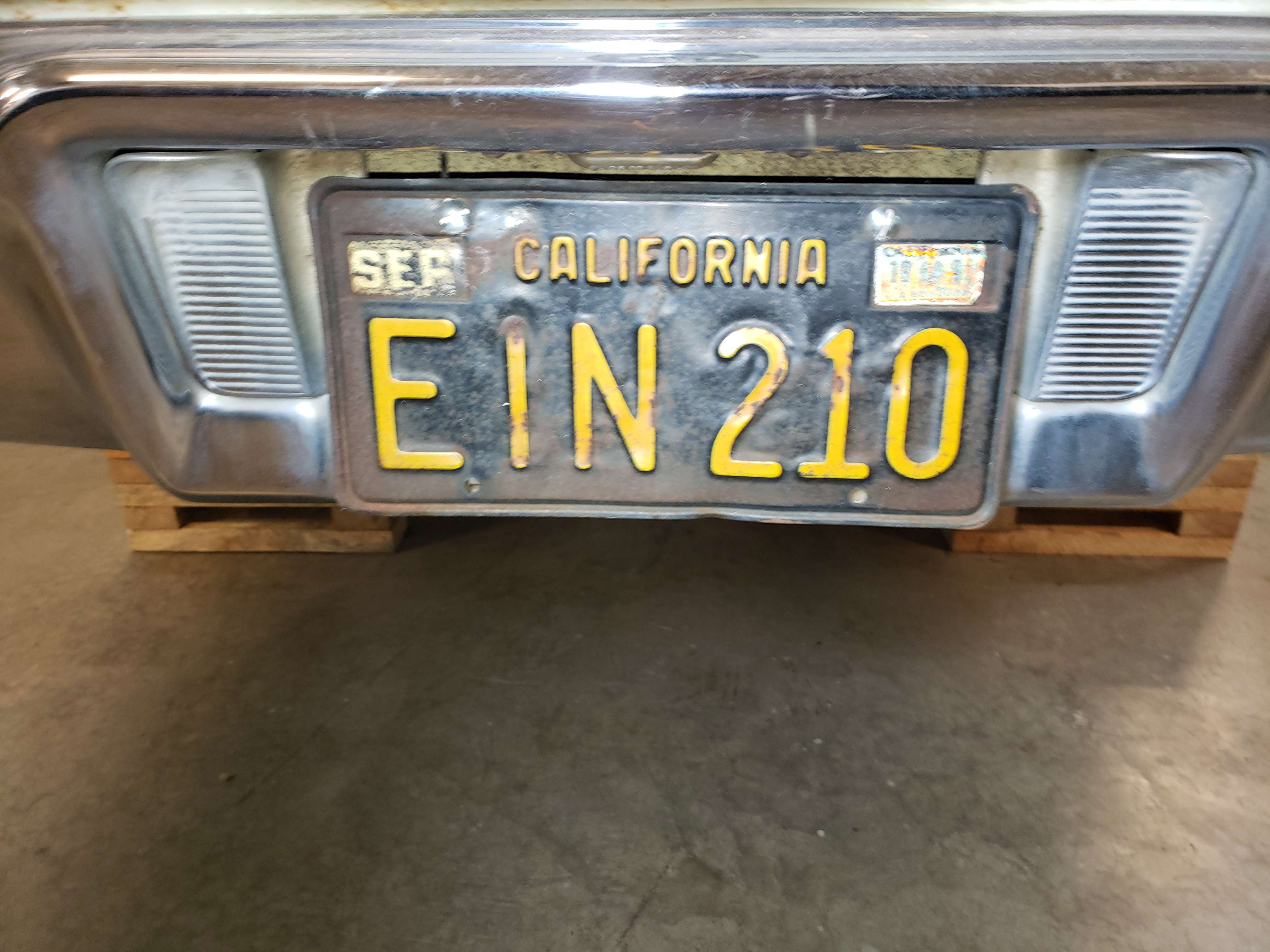 The previous owner told me it sat outside in California for 15-20 years and then sat in a garage in Ohio partially disassembled for another 15-20 years before he got ahold of it. He bought it in its partially disassembled state with the intent of reselling it.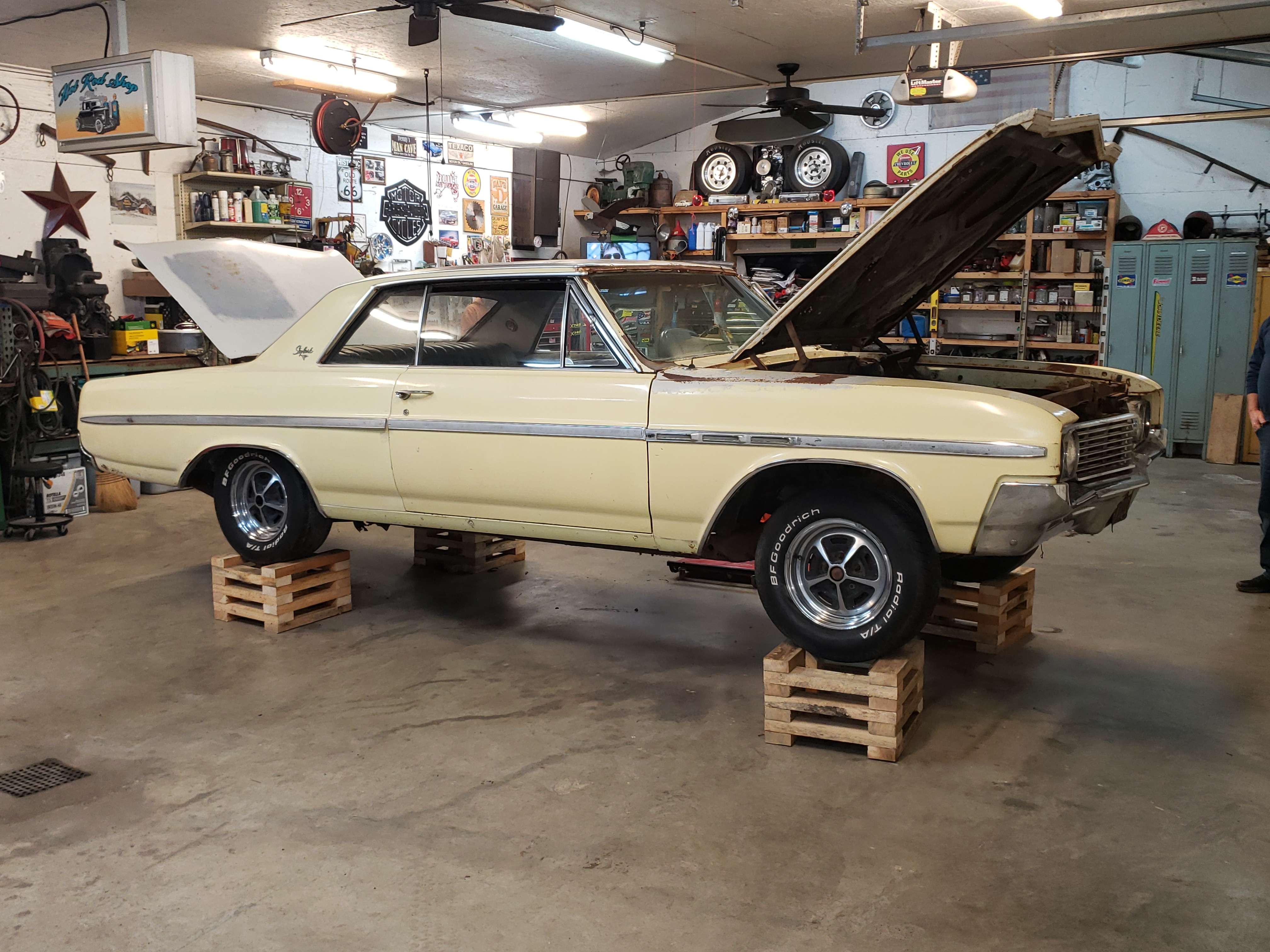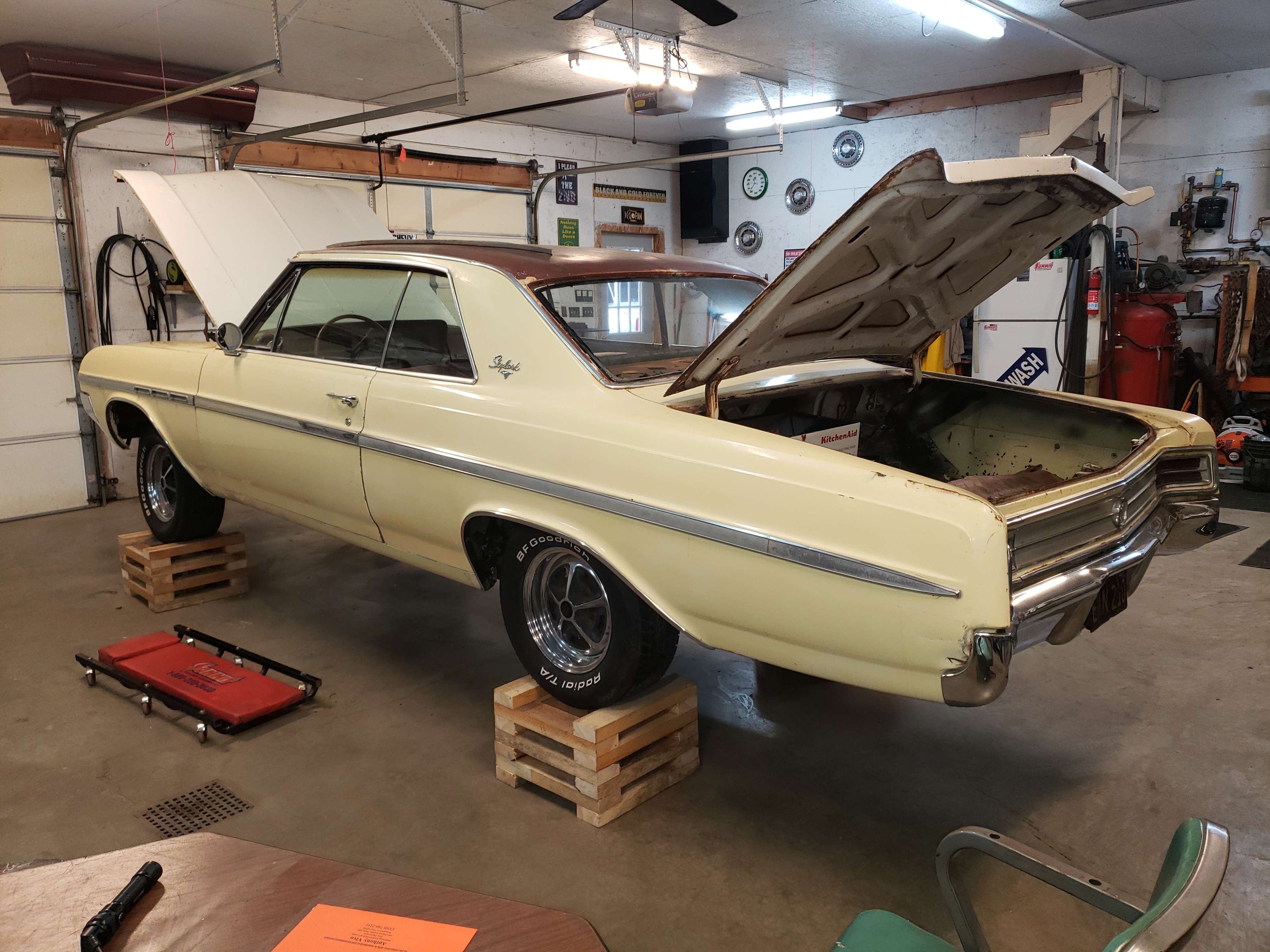 According to the VIN it was a V8 car and built in Flint. The cowl tag that came with it is detached and I don't believe its even from this car. From what I can tell, the car is mostly in its original configuration. The color looks original (code R Desert Beige?), and the interior looks to be original saddle brown. I can see some peeling paint in spots so it's had at least one repaint. Not sure if the roof was the same color as the rest of the body or painted white. It appears to have factory A/C, column shift automatic with bucket seats. No power brakes or power steering. Four wheel drums obviously. The brake lines are all intact and I would bet that if they were bled they might even work.
The body definitely looks like a car from California should. It has some pinholes in the passenger side floor and a couple baseball-sized holes under the rear seat. I suspect the passenger side quarter will have some pinholes at the very bottom. The lip of the trunk opening near the rear window where the trunk seal presses on is thin but not totally gone. The passenger front fender should probably be replaced, not because of rust but because there is about a half inch of mud on the top of it. The doors, rockers, inner fenders, hood, deck lid, trunk floor, and windshield frames are all solid with nothing more than surface rust and sun baked paint. The doors open and close beautifully.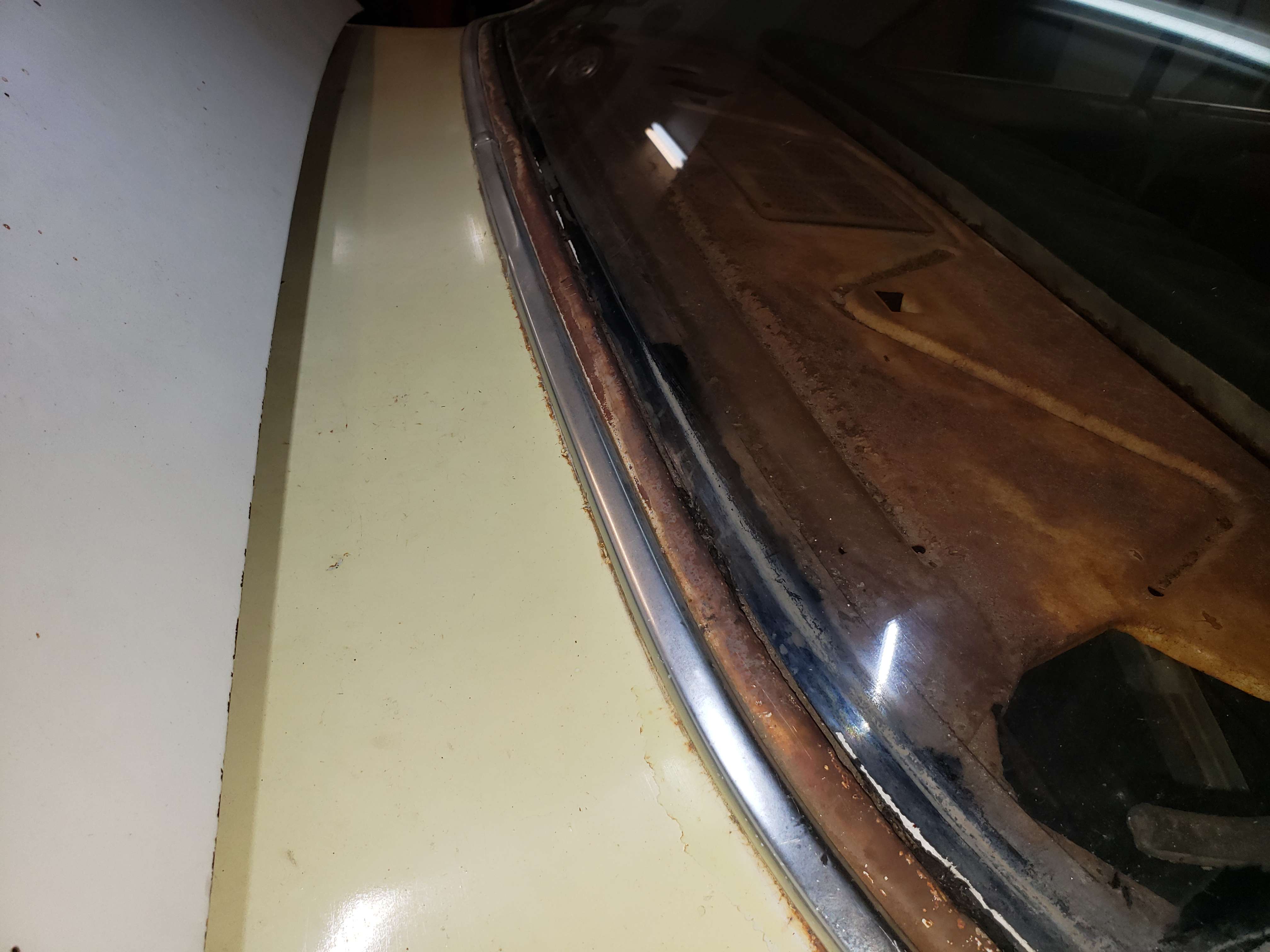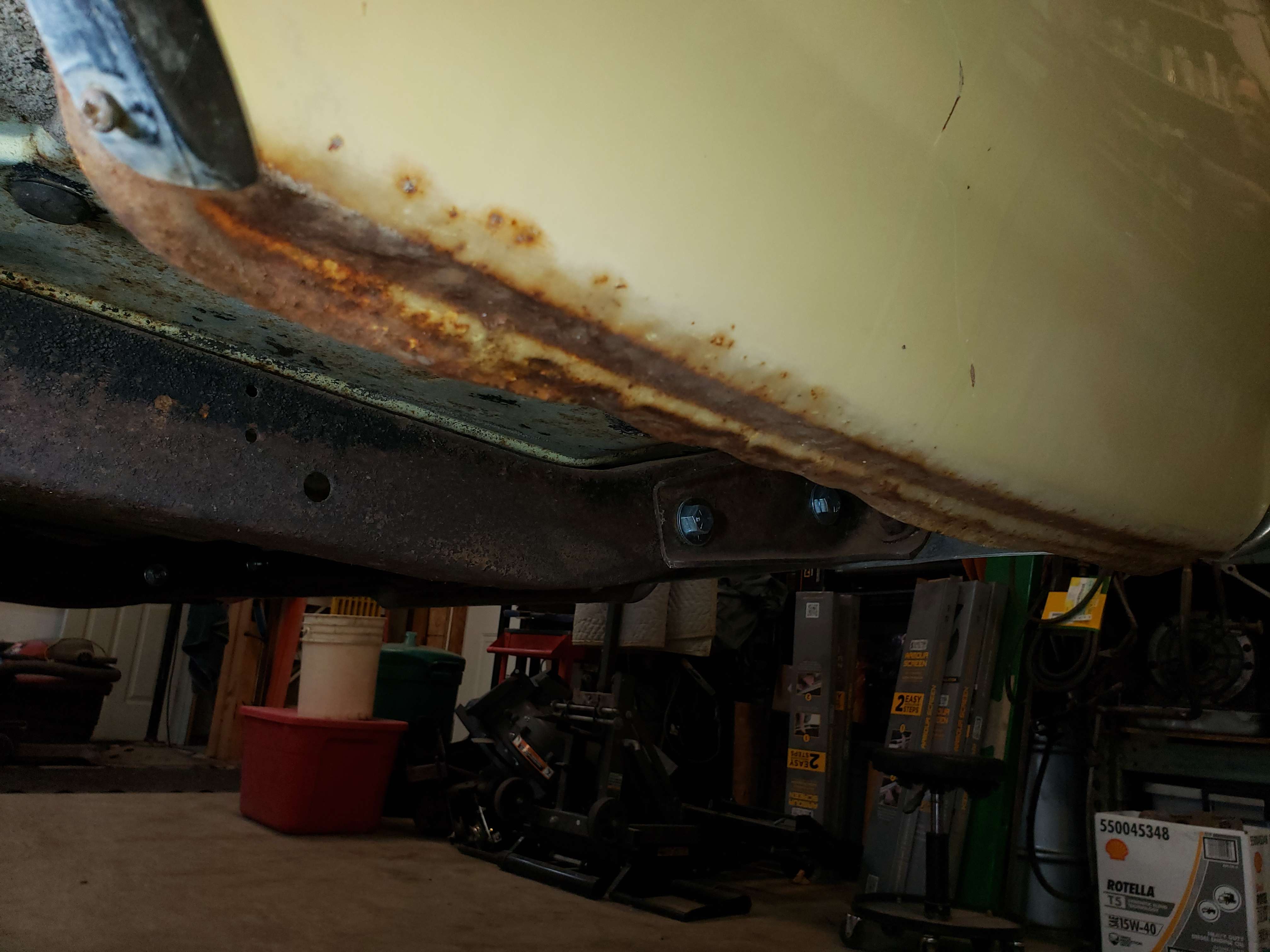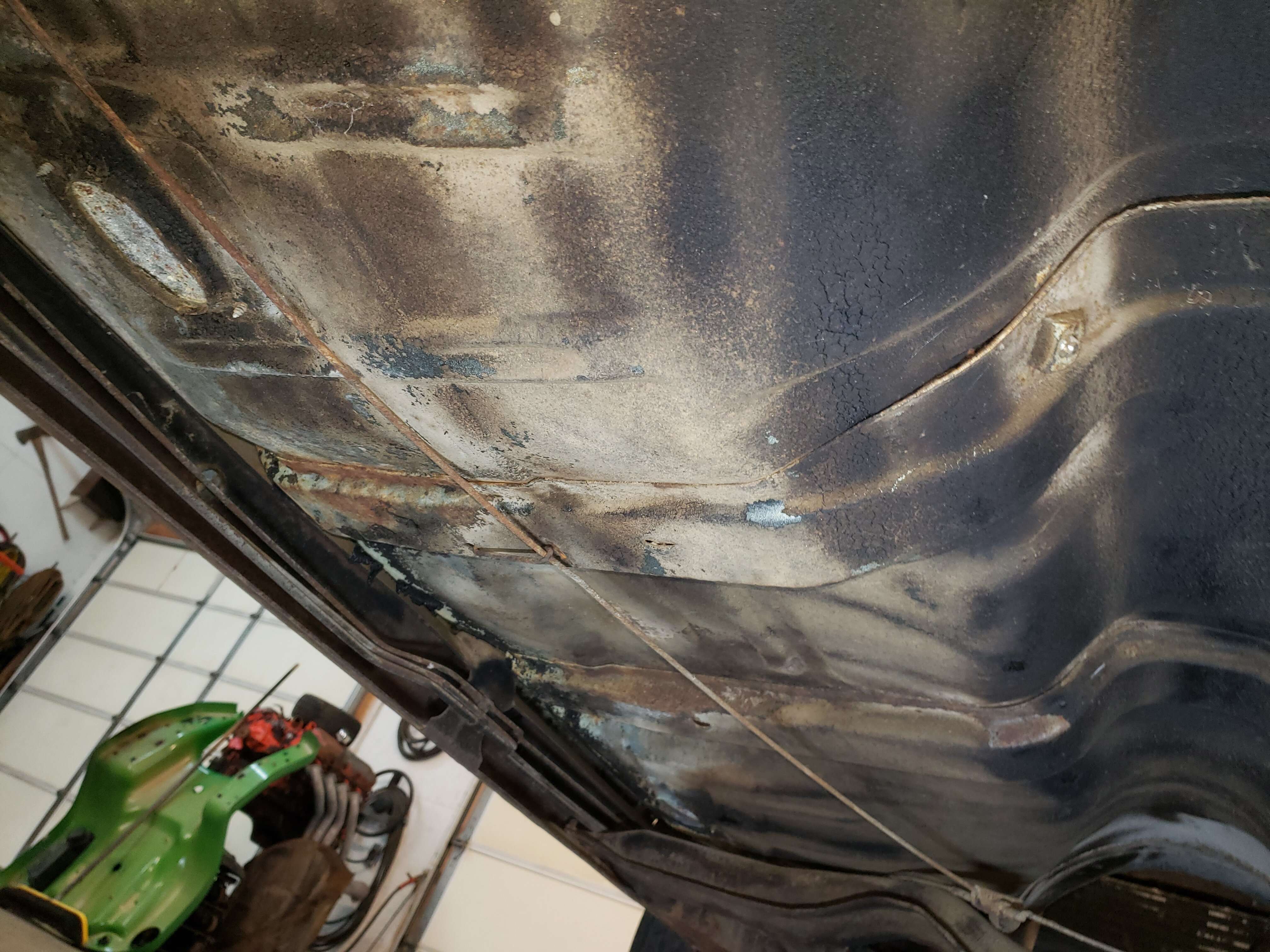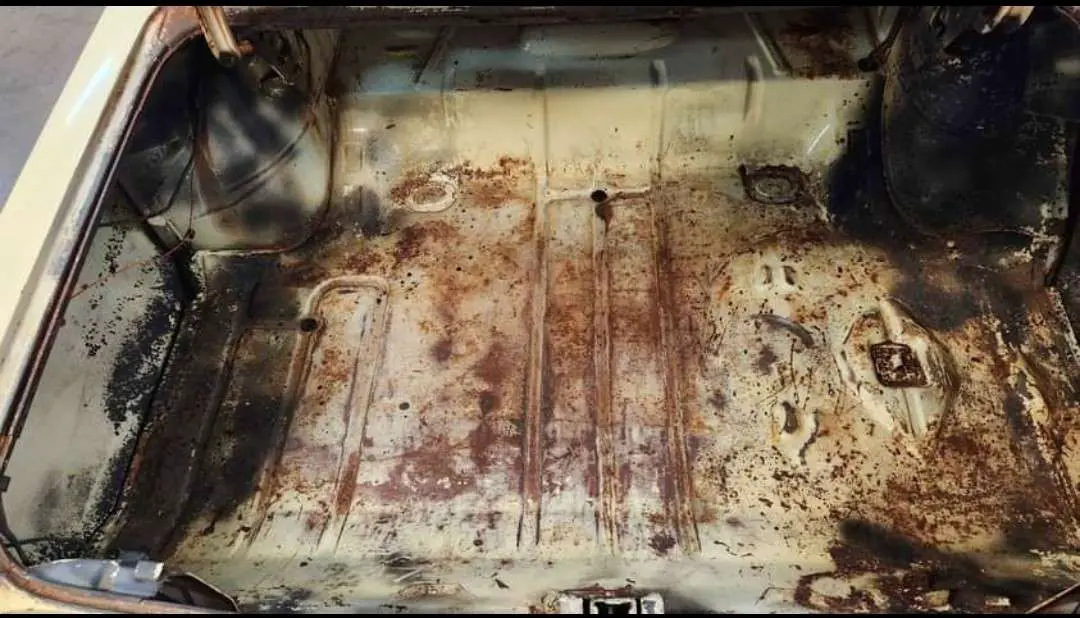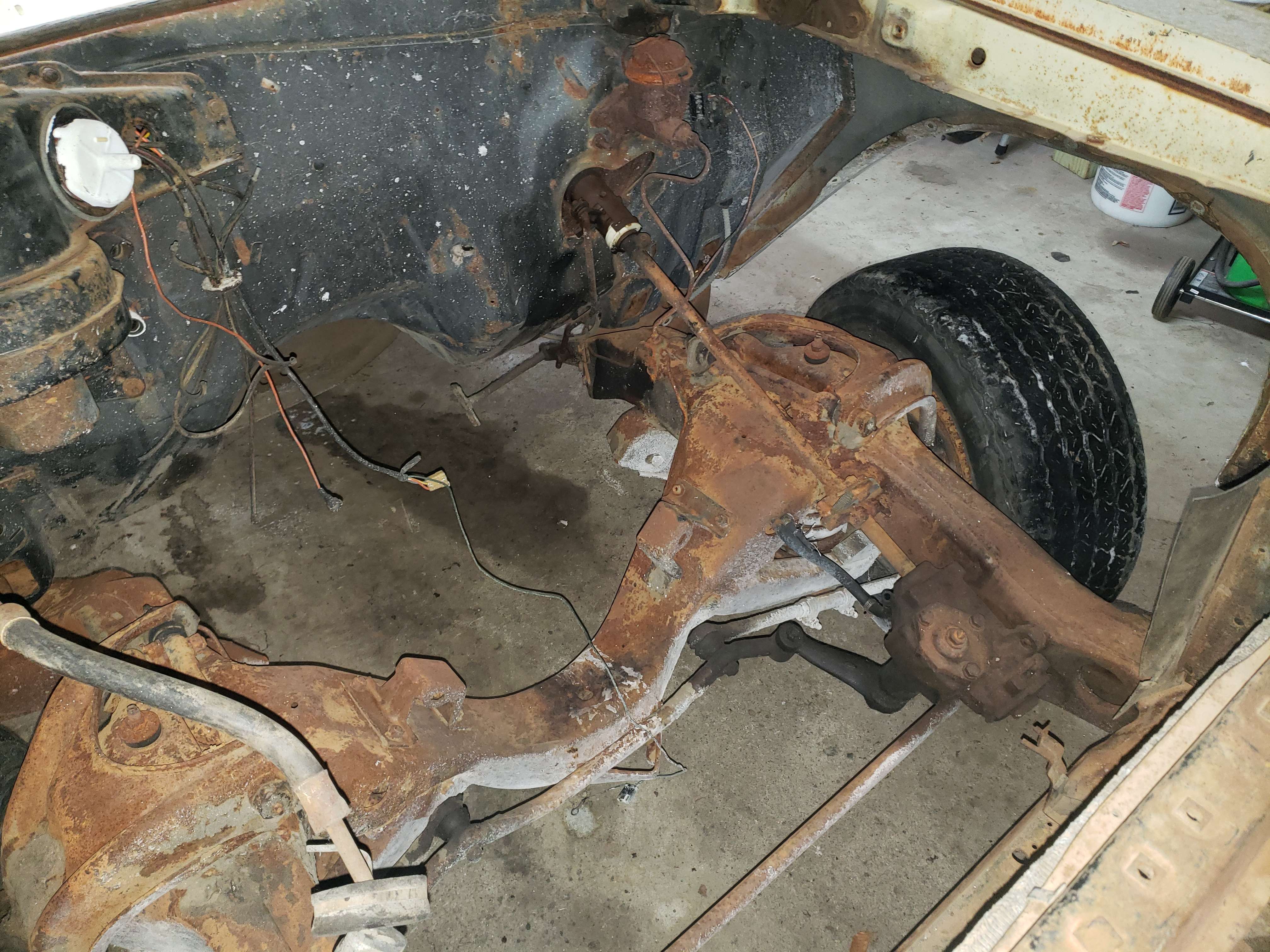 The chrome on the bumpers is nice and most of the other chrome is presentable. I have the trim pieces for the quarter panels. I don't have rocker panel moldings or front and rear windshield moldings. The glass is decent from what I saw, though I haven't examined it super close.
The interior is rough and I fully expect to replace most of it. The seat frames should be usable. The dash binnacle has a split on top and will need repaired or replaced. The cluster isn't perfect but with some polish it will probably clean up and be presentable. There are some more parts in the trunk that I have to go through still. I towed it home today with my F-150 and the roads were completely dry until I got north of I-80 when it turned into a salty, slushy mess. I wasn't thrilled about towing the car through it but I didn't have much choice. Other than that, the trip home was uneventful. U-Haul car transport trailers are
awesome
by the way.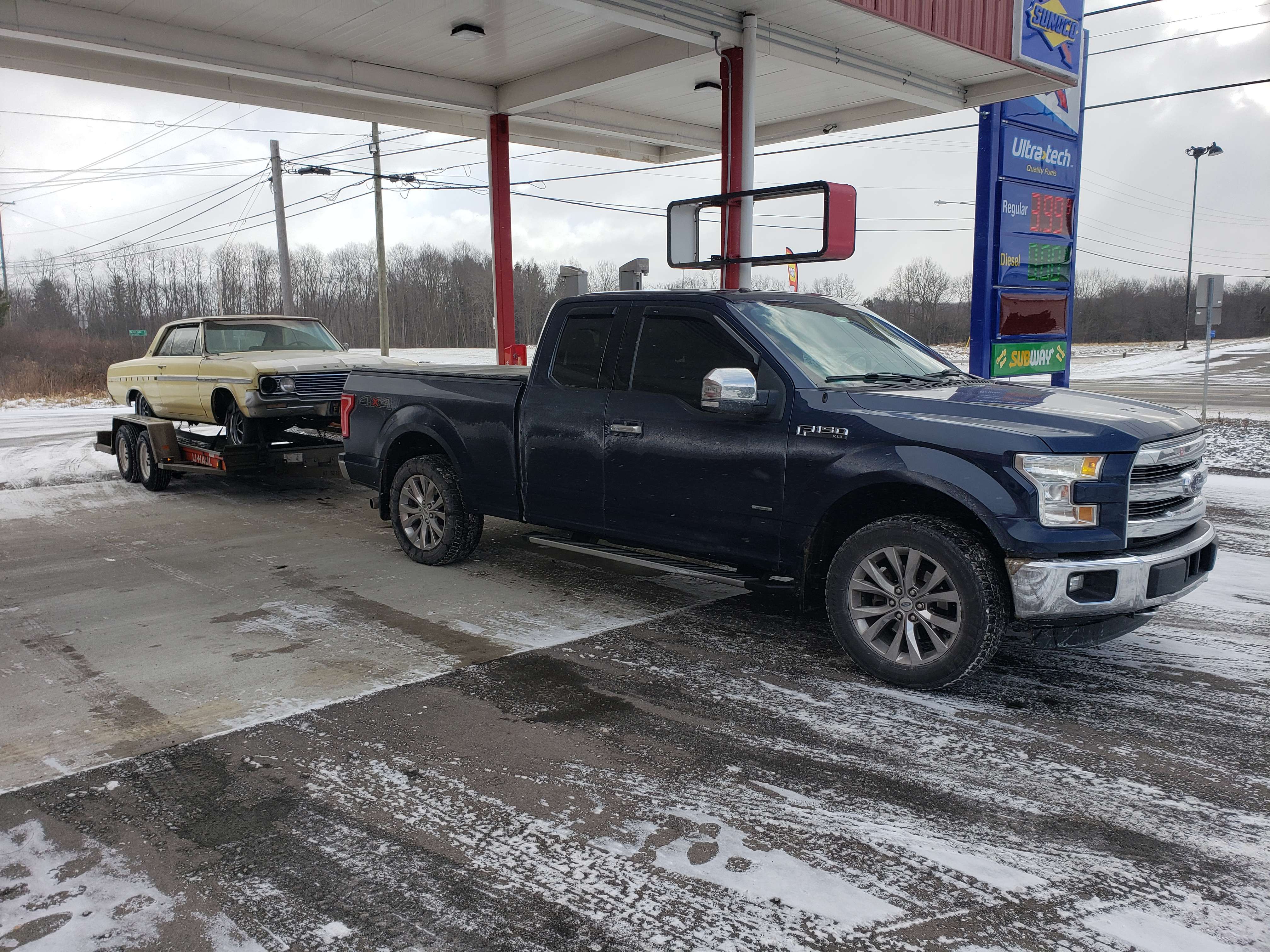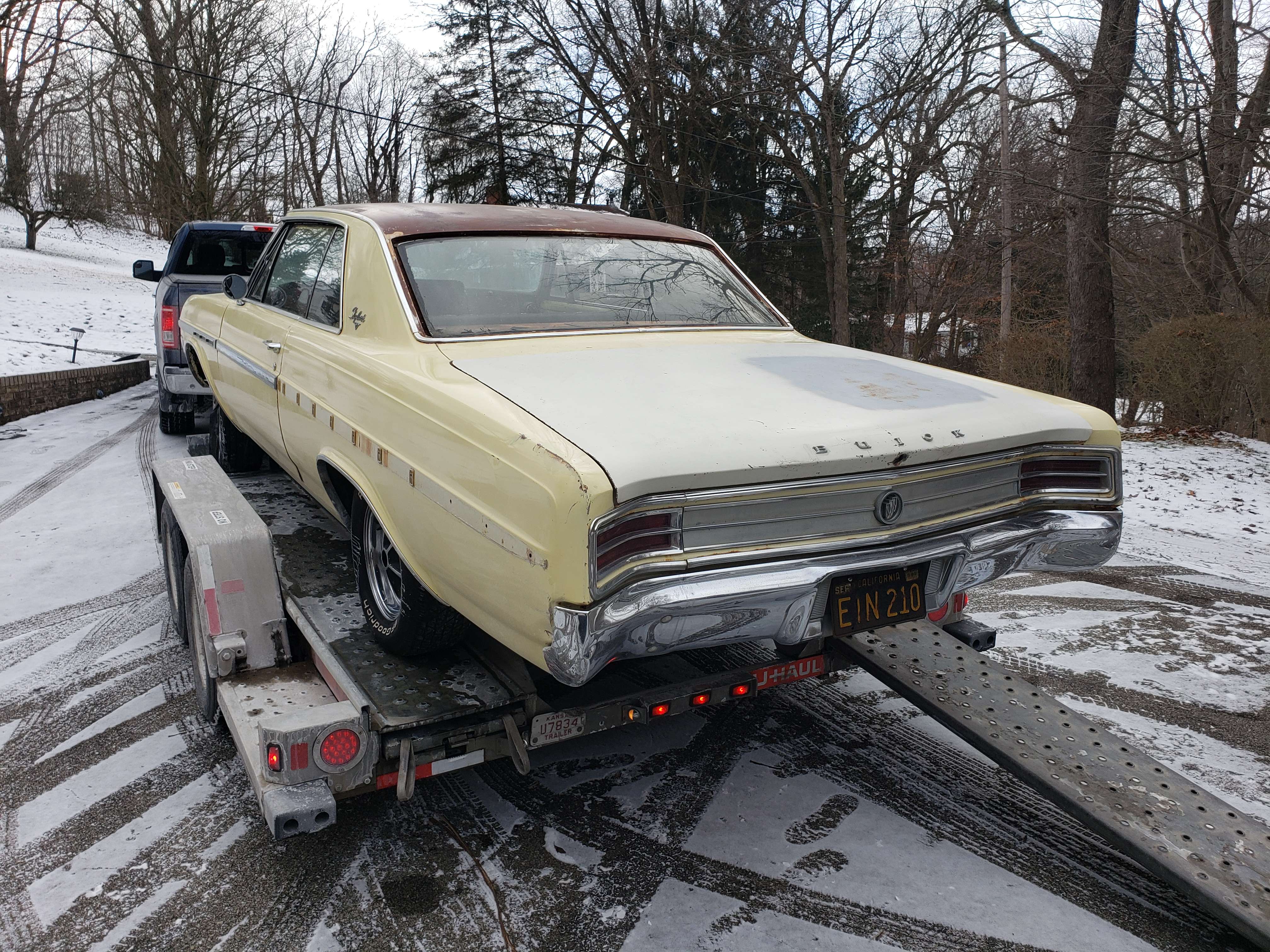 It is currently 6°F and wind chill is -3°F so it is too cold to rinse it off but it is going to be above freezing tomorrow afternoon so I should be able to hose it off then.