Heater/AC Box Disassemble: PART 4
Just 2 pieces left: The Temperature Valve Housing (hot/cold door) and the Air Inlet Valve Case
Remove (2) 1/4 screws holding the Temp Valve Housing
1 on the Heater Core side
1 on the Evap side. This screw also holds an Air Baffle in place.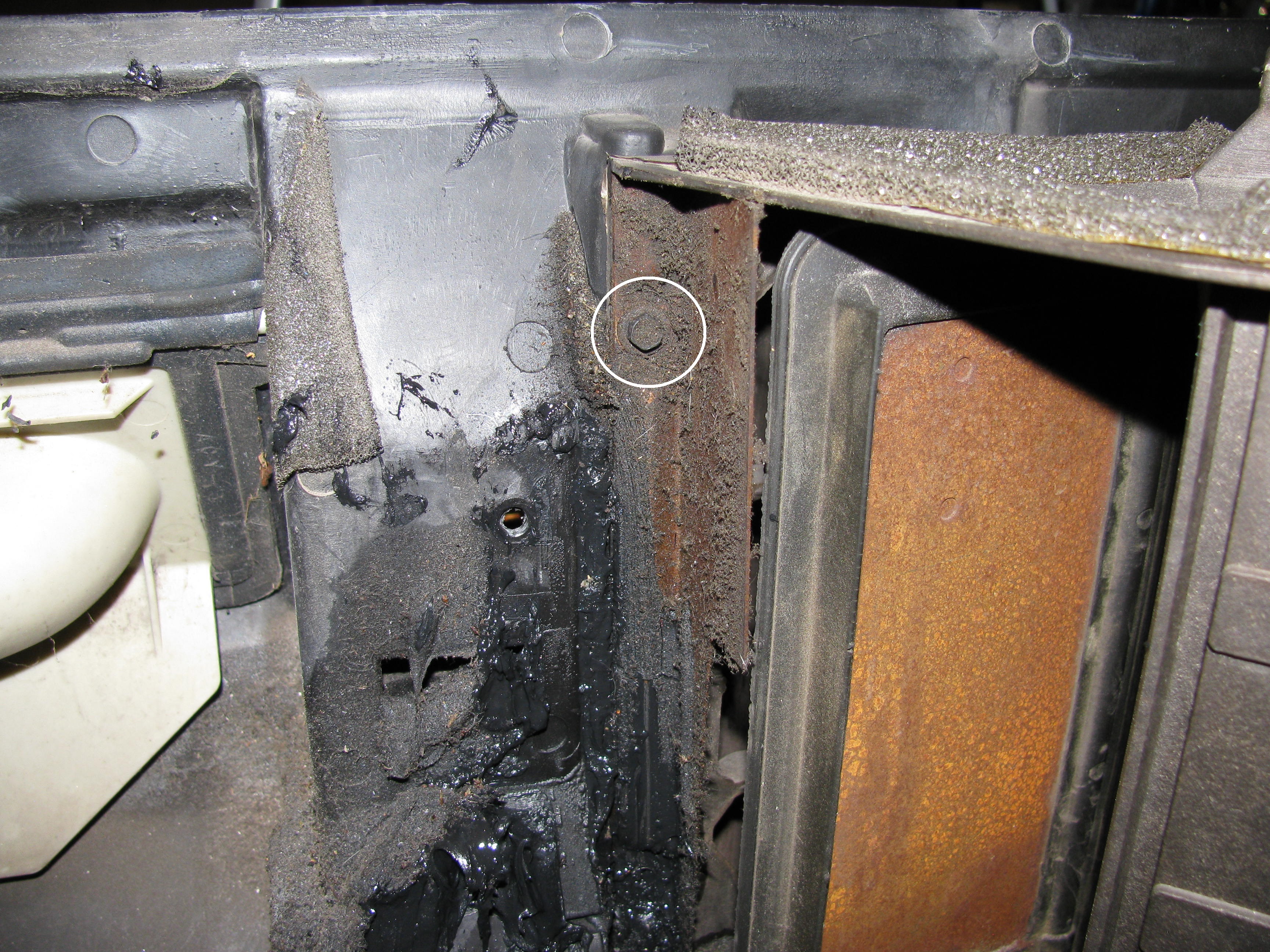 With the 2 screws out, remove the Air Baffle, but leave the Temp Valve Housing where it is. It's wedged in between the two sides of different cases. It's easier to remove after the next step.
Next: Mark the Hot/Cold Door Rod and then pop it out of the clip on the Control Valve Lever (that little swing arm that breaks when you look at it funny).
This will give you an idea of where it goes back (some adjustment may be necessary once reinstalled)
Move to the back of the Lower Case and remove (4) 1/4 screws holding the Air Inlet Case
2 below the Air Inlet Door
2 farther to the Left on the bottom of the case
Remove the Air Inlet Case (may require some gentle prying to get the goo to release)
With the Air Inlet Case out of the way, the Temp Valve Housing (Hot/Cold Door) comes right out.
There is a clip that's press fit on the bottom of the Temp Valve Housing. Don't lose it, it holds the bottom of the Heater Core in place.
All done! You should now have 6 very messy pieces to clean up
Hutch