Hello everybody!
I had to pull the engine from my G-Body and I want your advice on this matter, there's some "history" before, so here goes:
in 2007 I installed a GM Goodwrench longblock 350cui SB in my Lemans, coupled to a TH400. Since then, the car has driven around 7000 miles (at max). It had sidepipes until this spring 2022 and it always felt somewhat sluggish in performance (diameter through mufflerpack inside too small for the engine, choking it), so I scrapped them for dual 2,5 exhaust with H-Pipe. Car ran a lot better, more responsive and more torque/power.
Here's the disaster build-up:
After a month the engine started to "choke" and slow down when driving on the highway (60-70 mph) for more than 10 minutes, but releasing the accelerator and allow it to reduce speed and RPM always brought me home safe and sound.
Two weeks ago towards the end of a 3 hours cruise, driving uphill, the engine started to "choke" again, around 30-40 mph, dropping rpm and speed didn't help, and I stopped. in idle and neutral the engine performed well, and after 5 minutes I continued driving for a mile and it happened again. this time I stopped, let the car sit for 15minutes and started driving again. I got home without any further incident, however i was soft on acceleration.
At home I checked the transmission fluid, its still a nice clear wine-red, so most likely no issue there, but a go-around the car i saw that the left exhaust pissed oil. so I pulled the spark plugs. this didn't look too good.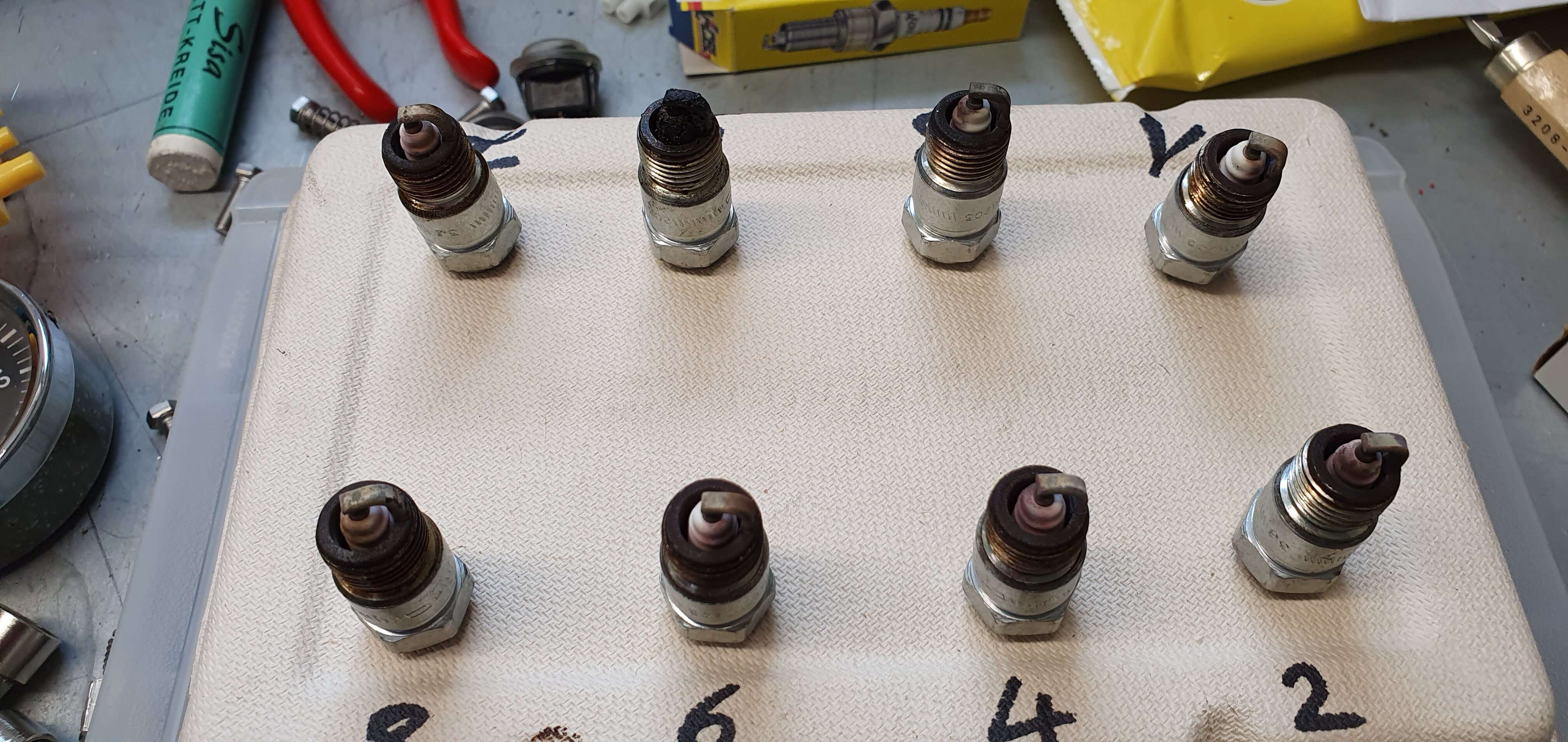 Next step was checking the the valves from inside with an endoscope... there was oil dangling from most of the valves, and they were burnt. badly. the funny part is: no blue or white smoke while driving or idling. only the smell. here's an example of what it looked like:
checked the compressions, and they were between 8,5 (lowest) and 9,5 (highest), engine should have 8,5.
i first thought the cause were only the valve stem seals until my guts pushed me to pull the entire engine out and check everything, since my engine-oil always ran "hot" but never smelled burnt (have an extra oil-cooler installed)
by tearing the engine apart, here's what I discovered:
Oil filter screen fell off the pump ( don't know when and why). pump intake was always submerged though since i always had good pressure on the gauge
Flex-plate bolt holes for the torque converter were "worked" out of shape
No visible metal particles in the filter (cut it open)
Thrustbearing of the crankshaft was grinded down giving the entire crankshaft 0,043" of endplay. That's just beyond good and evil.
Here's what the thrustbearing and the crankshaft (destroyed) look like: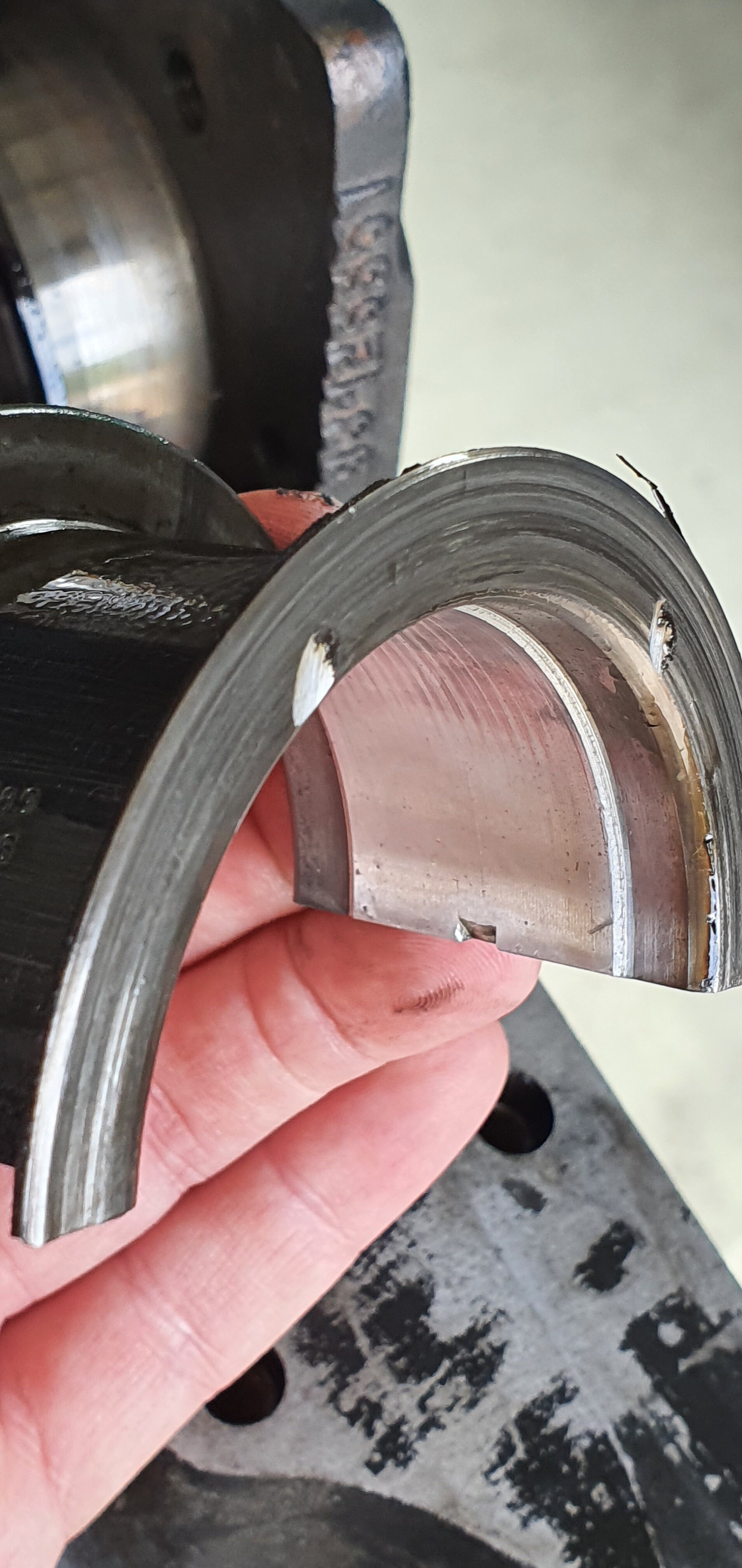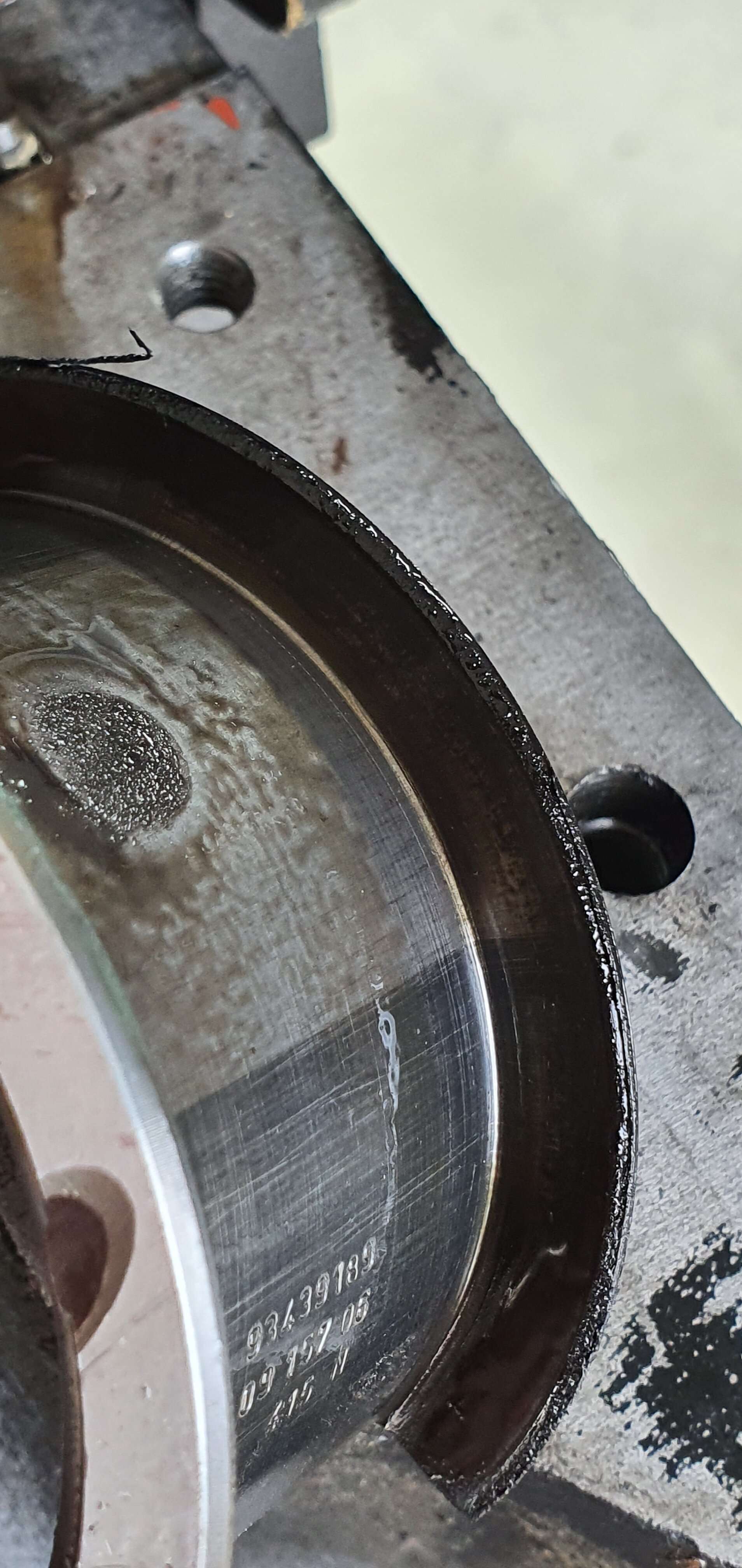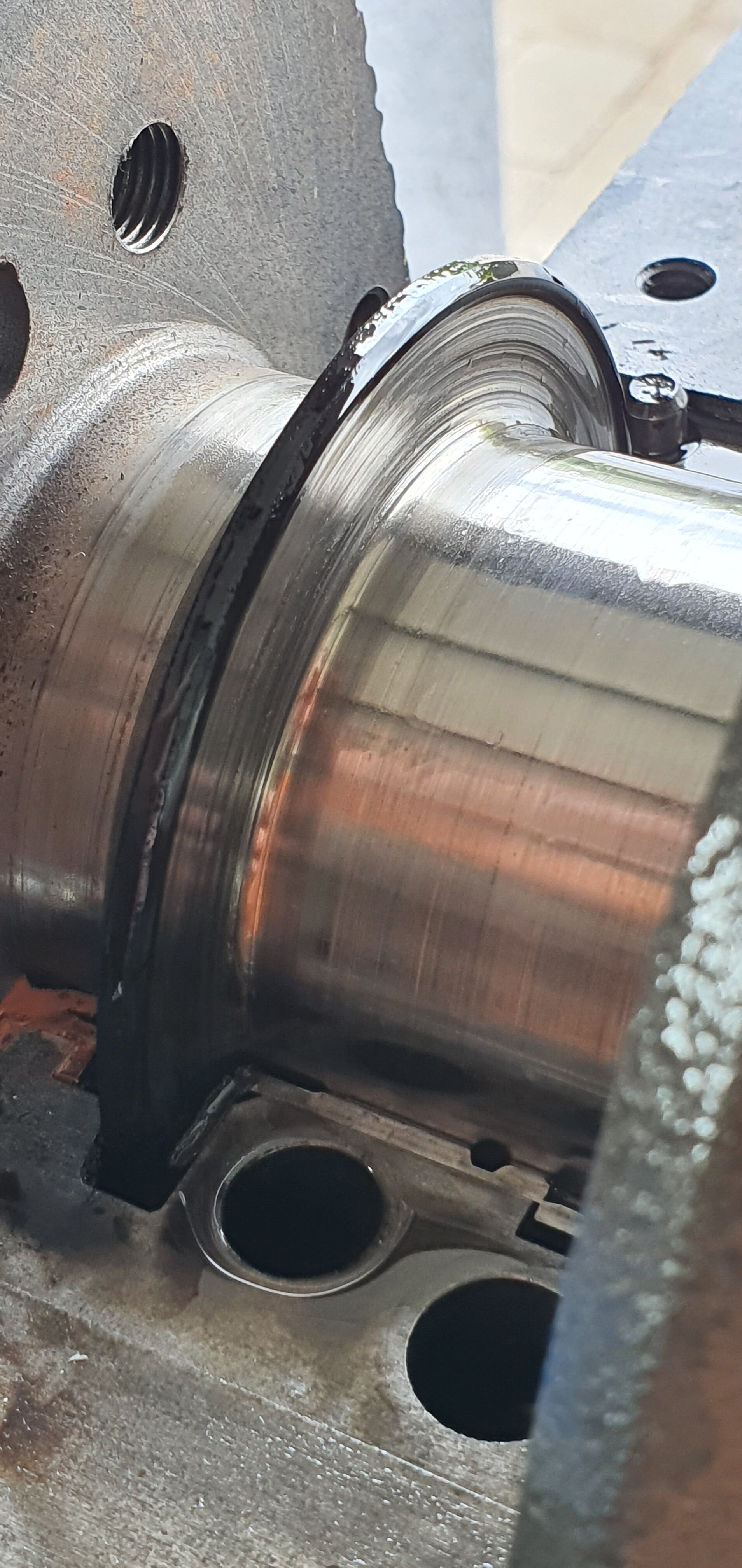 I now know why my engine oil was always too hot: it picked up a lot of friction heat when being pumped through the rear main journal. Without the extra cooler after the temp sensor, the engine would probably have given up a lot earlier.
The good news is, that the cylinder-walls themselves are still perfectly intact, since they all still have clearly visible criss-cross pattern from the honing. The other bearings of the crankshaft were all in great condition though. no excessive wear nor damage.
it is quite obvious to me now that the engine "choked" because for some reason, the crankshaft endplay worked against the pistons travel up/down the cylinders. The problem is: my converter seems to be undamaged and no obvious signs of "ballooning". The cylinder heads are damaged too, and the cost to refurbish the valve-guides are way above the cost of new ones (at least where I live).
And that's pretty much it for my "expertise" right now. If anybody could help me with further information on what else to check, on what could have caused all this, and what to do better when rebuilding, I would be forever in your debt
I can provide additional pictures of the teardown.