I'm trying to make the high-speed blower work for the first time in 15 years of owning my car. I tracked it down to a lack of power in the red (always hot) wire on the high speed relay, which jumps power about 12" of wire away at this connector: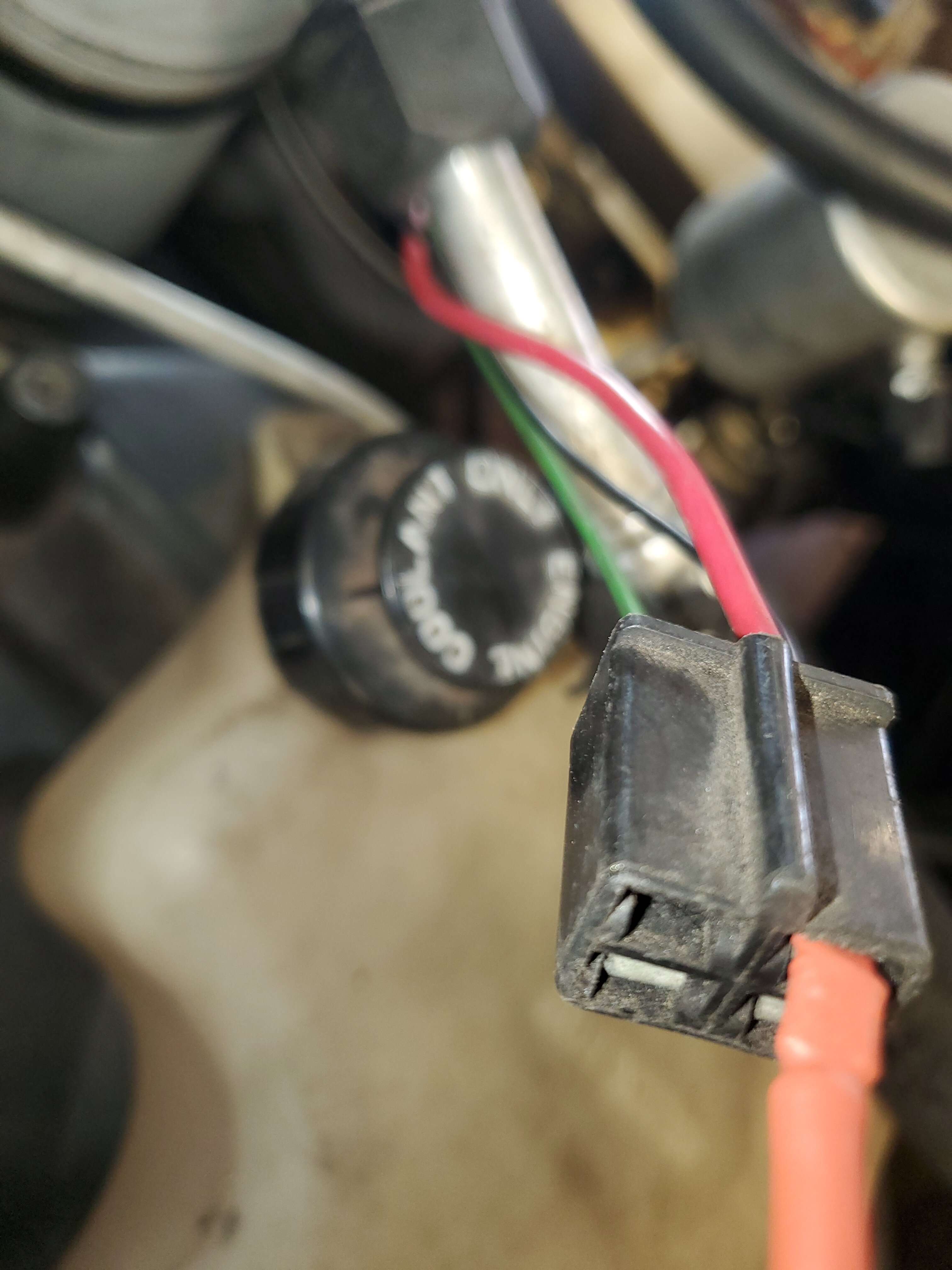 Now I have temporarily run a constant power wire (fused) from the battery. I get the relay to work sometimes, so I'm thinking the relay is bad and I'll replace it.
But what is supposed to plug into this? I pulled the computer harness out 12 years ago, and while I have it tucked away, I don't want to go digging, but did I remove the other side of this?
Also anyone have a diagram that includes this connector?
Thanks!