UPDATE: The event's been canceled. See the last post in the thread.
HEY so I've been in touch with Brian, the mastermind behind the successful G-Body Classic event, and it looks like we are ON to make GBF a small part of it.
Seeing as this is the 15th anniversary of the site, I was wanting to put something together, but Brian, Frank, Pull-a-Part, and company already have this awesome G-Body event set up....
Long story short: Come to the 4th annual G-Body Classic at the Pull-a-part (well one of them I guess
) on July 25th. We're "officially" doing a 15th anniversary thing there. Nothing really formal, just see if we can take over a corner or something. I'll bring as much stuff as I can, so maybe we coordinate getting tables/chairs etc. later. Maybe contribute something to the food/drink situation.
See everyone there! There will be lots more info to come, for sure. So stay tuned, "watch" this thread or reply to get notifications etc.
Here's the event page on Facebook, which is where they do most of their stuff. There's more of their social media links in the image itself, so check it out.
Log into Facebook to start sharing and connecting with your friends, family, and people you know.
www.facebook.com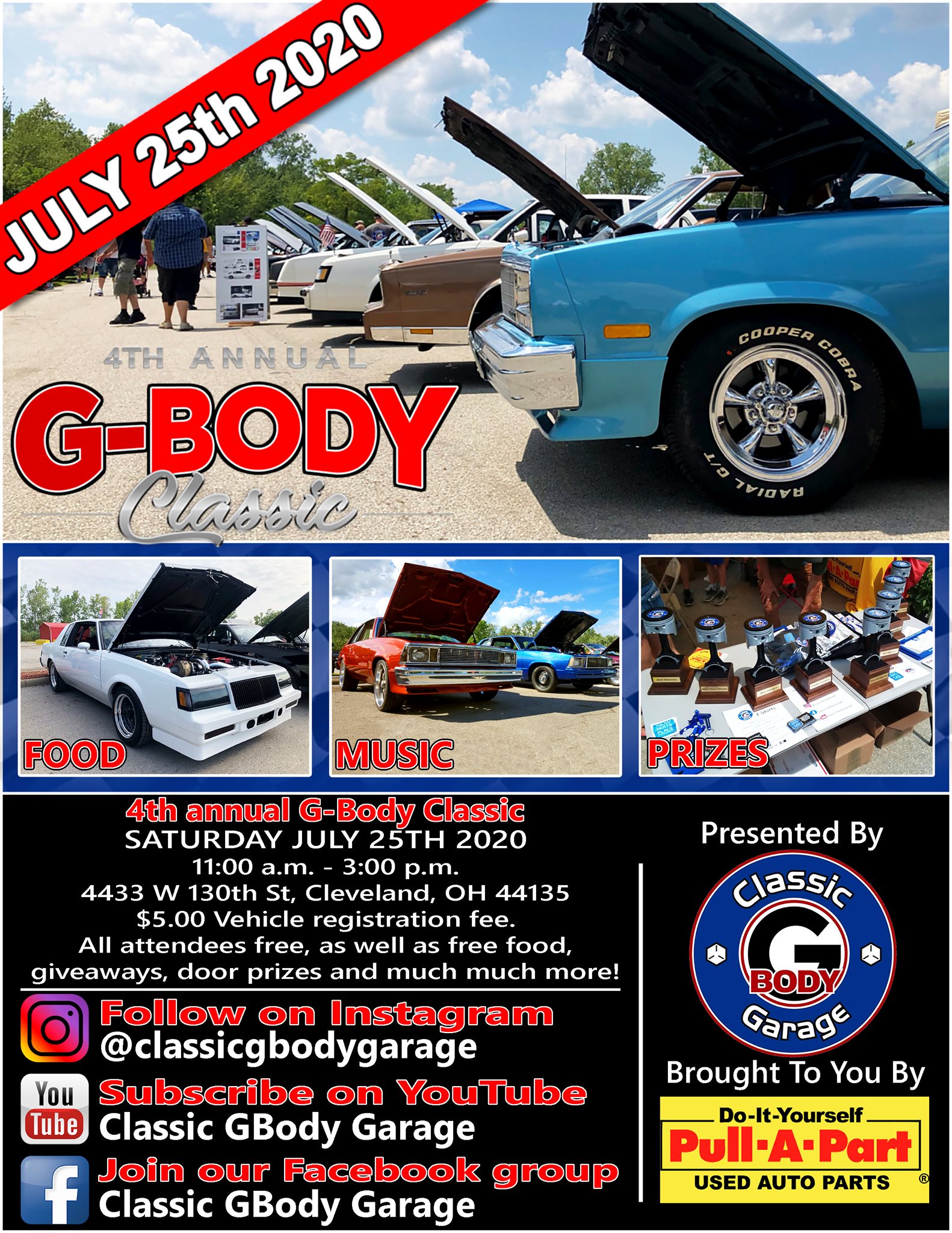 Last edited: