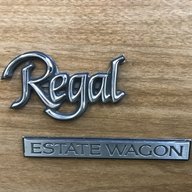 Nov 12, 2017
1,936
2,137
113
Hi all. Just doing some initial exploration and research on powertrain options for my '83 Regal wagon. If possible and reasonably within budget, I'd like to keep it a V-6, since that was kind of Buick's trademark in the '80s.

How expensive/difficult is it to still get parts or engines for Grand Nationals? Seems like there's still a decent amount of support for them out there.

Obviously the SBC (in either original or LS form) is a lot more ubiquitous. No disrespect to anyone on this forum, but SBC swaps are just so common. I know, I know... "There's a reason they're common...they work!" I really want to go the GN route if it's not going to completely drain my bank account, and send me on a wild goose chase trying to hunt down parts. Any insights as to a rough cost comparison between the two options would be appreciated.