I'll probably update this more as I attempt to consolidate the info from various posts I've made. I'll start with mechanical linkage for a traditional Saginaw/T-10/Muncie. Some of this info I got from t5montecarlo's site (
http://www.garage-scene.com/t5-into-ag-body/
) so I give kudos to him of course
Until recently nobody made a reproduction G-Body clutch fork. StreetBu on
MalibuRacing.com
(he may be here too) first made the post about it. It appears there were two different designs, one in '78, and I believe it changed for '79-'80. You can get it from
The Parts Place
. They also make a reproduction shifter hump, where coupled with the reproduction plastic cover, trim ring, and shifter boot, you can finally add the original 3- or 4-speed look to a G-Body.
Clutch fork (Part #MT10680Z)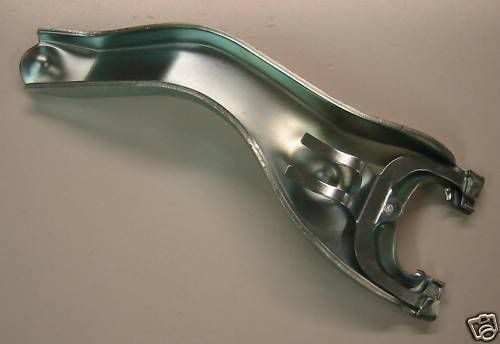 Manual trans hump (Part #MT6672Z)
They also have a somewhat complete kit to convert over to a factory-style setup, but doesn't include the hump/trim/boot. It costs $289, I've seen other kits upwards of $475 :shock:
PN MT9895Z
Kit includes:
*Brake & clutch pedals
*Z-bar
*Z-Bar bracket
*Pedal pushrod
*Clutch fork boot
*Clutch fork
*Clutch fork pushrod
*Clutch fork ball
*Clutch return spring(s)
*Hardware kit (Engine ball stud, frame side ball stud, 1 spring clip, 1 felt washer, 2 nylon bushings, 1 lock washer, 1 nut)
A couple pieces this kit is missing are the clutch safety switch (not required but helpful in keeping the car from starting in gear and keeping it in factory-correct working order), and I believe there is a rubber stop for the pedal to prevent excessive pedal travel. There is also a clutch rod firewall boot that is missing.
For the trim plastic, trim ring, shifter boot, clutch pedal boot, and clutch safety switch, they (sans clutch switch) can likely be sourced from a couple different places, but for ease of this post I used
Dixie Monte Carlo
's site.
Trim plastic, pn DM90802
Trim ring, pn DM90809
Shifter boot, pn DM90801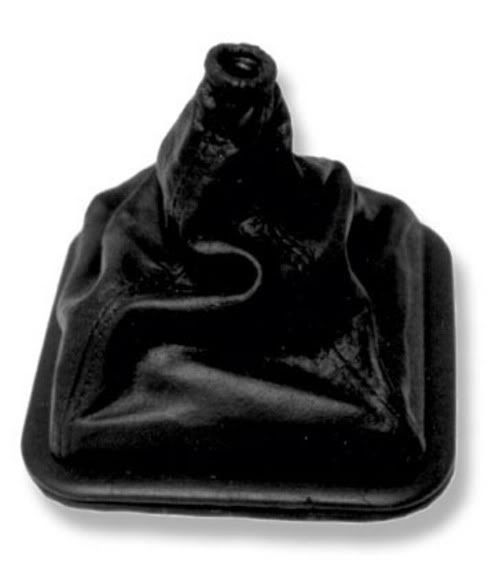 Clutch pedal boot, pn 90811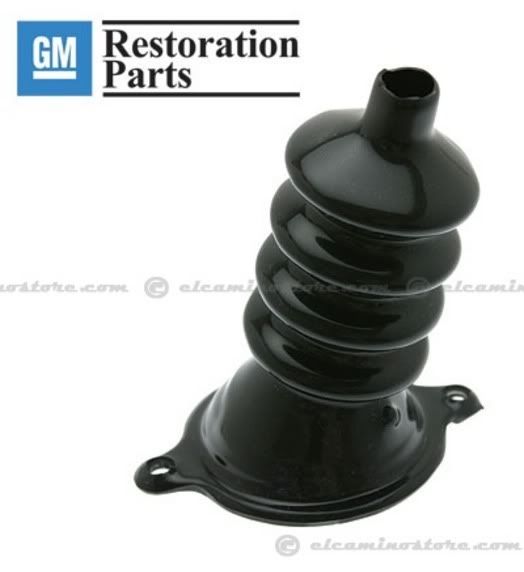 Clutch safety switch... couldn't find much more info on replacing one besides the GM part number, which appears to be of either 344889, 303651, or 469085. It appears one from an older model may work (found at
The El Camino Store
), but it doesn't have the shaft/clip like the one from a G-Body has, so you may be able to use a shoulder bolt with a nyloc nut.
Original part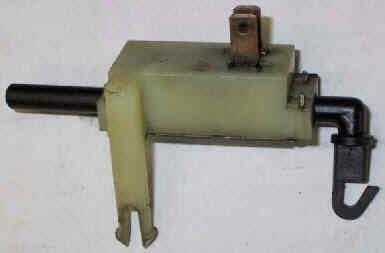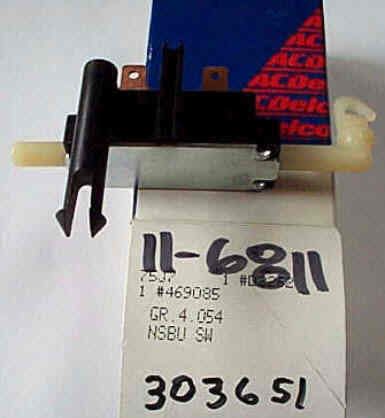 Part #06-0077

For those who already have the factory linkage, but their setup is getting slop in it, or just want an upgrade,
Speed Direct
has a tubular linkage setup (clutch rod, pedal to z-bar rod) with spherical ends on it that take out the slop that the original setup has.