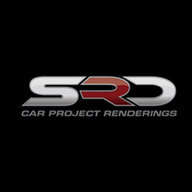 G-Body Guru
Thread starter
Great find. Hopefully your son is appreciative of the history. 1985 was a different time than now - people treated everything differently then as compared to now imo. No social media or cell phones that didn't require a bag with a heavy *ss battery. That truck is a piece of that history.

There is nothing wrong with keeping a truck of that nature in stock form because it will be another 50 years before they are of any real value. Cool and reliable transportation - this old guy's goal

.
Agreed. I posted it on a couple places on Facebook and the typical response showed up several times... "LS swap it". I say it's got 35,000 miles on it, why throw away a decent reliable drivetrain?? I already have a couple fast cars, Pumkinator's got a very healthy 406 SBC, Grandpa Cutlass is getting a 454 BB Chevy and I'll SBC swap my S10 Blazer. I just want a normal person driver for now. But, I also love lowered cars so I'm going to at least do that, I can't help myself there.
My older son is very into cars, works in a hot rod shop and all. He jokingly calls this one an old guy type build because I'm not putting modern pro touring wheels and suspension on it and will leave it relatively stock outside of the drop. I'm almost 52 now so I'm ok with being an old guy on this one.