After thinking about it for a while, I'm not sure if any G-body came with a torque limiting fan clutch from the factory.
The parts book shows that an 86/87 4.3 with air conditioning should have clutch p/n 22050649, stamped with code AK or CF
Here's one, it's thin, and it's a thermal.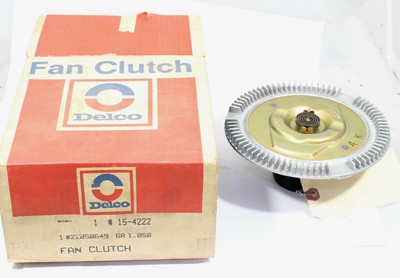 1975-1976 Chevy Monza. Fan Clutch. NOS GM PARTS. We use factory parts books to identify parts. It is up to you to verify this is the right part for your vehicle before you buy it. Cancellations cost us money and we won't do it.