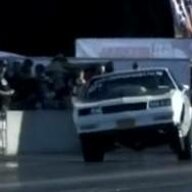 Goat Herder
Supporting Member
Dec 1, 2014
5,530
1
11,705
113
That's the measurement I was worried about. I'm going to be running a circle d TC
Do you know how to measure for proper clearance? There is tutorial on Circle D's website about how to do it as well.
But it can be done on the ground implying engine on a hoist and transmission on a jack. Also, get ready for the 4l80 'click, click, boom' converter install - I HATE having to do that under the car while laying in my back.
Edit : there is a chance that Circle D made the converter crank pilot the correct length if you told them exactly what your application is. If you call them with the converter serial number then they will be able to tell you how it was made.