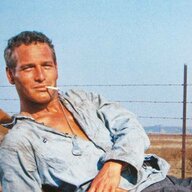 joesregalproject
Comic Book Super Hero
What, she teaching in Sewickley, Fox Chapel, Mt. Lebanon or North Allegheny & act like she has to impress/be like the staff or students families? Something to make sure she can get to work until she can afford her own place would be the right course of action.
Any sane person could see that but try getting it through her vain little mind. It's all about appearance with her.
I have cousins that went to North Allegheny and they are so spoiled rotten it's sickening. When I went to North Hills the student lot was indistinguishable from a junkyard. Meanwhile, go to NA and the student lot looked like a new car dealership.
She can go teach at whatever rich school district she wants and think shes 'all that', but at the end of the day she's still just northside white trash to them!