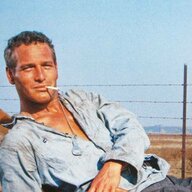 joesregalproject
Comic Book Super Hero
I don't know if anyone here will remember me posting about this truck here a while back, but here's the story in case you don't.
This truck is a 1995 Ford F150 5.0L 5 Speed 4x4 Extended Cab Long Bed. It belonged to a neighbor of mine who bought it early in it's life and drove it until 2010, when the body got too rusted to pass inspection. When it got to that point, he brought it to a body shop that I had just recently started working at, and had us repair it to like-new condition. After doing so much work on this truck I really developed a fondness for it. I told my neighbor if he ever wanted to get rid of it, he could call me up and I'd buy it on the spot.
Fast forward 6 1/2 years (and 6 1/2 Pennsylvania winters) and the body started rusting out around the areas we repaired, as well as the frame had developed a few holes.
Around September 2016, I noticed my neighbor driving a different truck and I hadn't seen the old Ford around in a while. I asked him what happened to it and if he had gotten rid of it. This was when he informed me that the truck was really rusted out and he thought it was beyond repair. He told me it still ran and drove well, but the body and frame were in poor shape. He also told me it was sitting at his sons house about an hour away, and had been used as a hot tub on at least one occasion. I told him I'd still be interested in buying it from him and he thought I was about crazy at that point. He said he'd talk to his son and see if he would be willing to get rid of his 'hot tub'.
He called me a day later and said he'd sell it to me for $300. I knew I would be the only chance this truck was going to have if it was ever going to see the road again, so I agreed to buy it, having not even seen it in 6 or so months.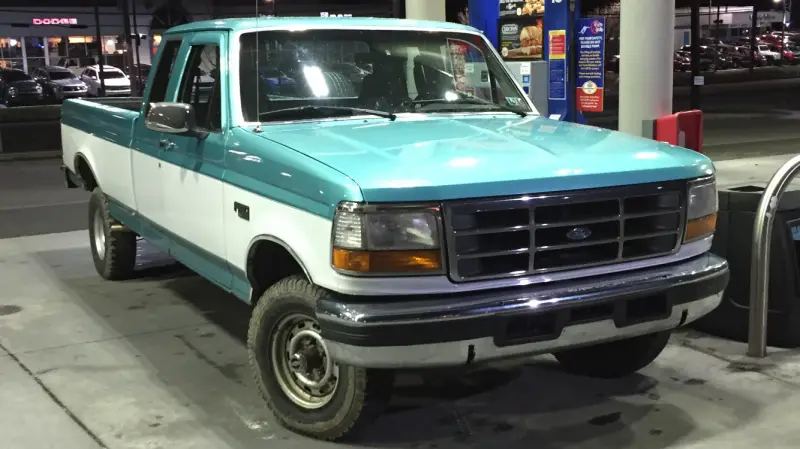 After picking the truck up and driving it home, I began to really assess the rust. If the truck was to be fixed properly, it would need front floors, front cab mounts, a drivers rocker panel, partial passenger rocker panel, rear inner cab corners, a core support, one wheel arch, several bed floor patches, a tail gate, a few other odds and ends patches, and the frame would need 3 patch panels.
I drove the truck for a few months as it was until the inspection ran out to give myself some time to decide what to do. I even took it on several long trips!
Once the inspection ran out, I immediately missed driving the truck. I knew I had to fix it. I first had a local very reputable frame shop repair the frame.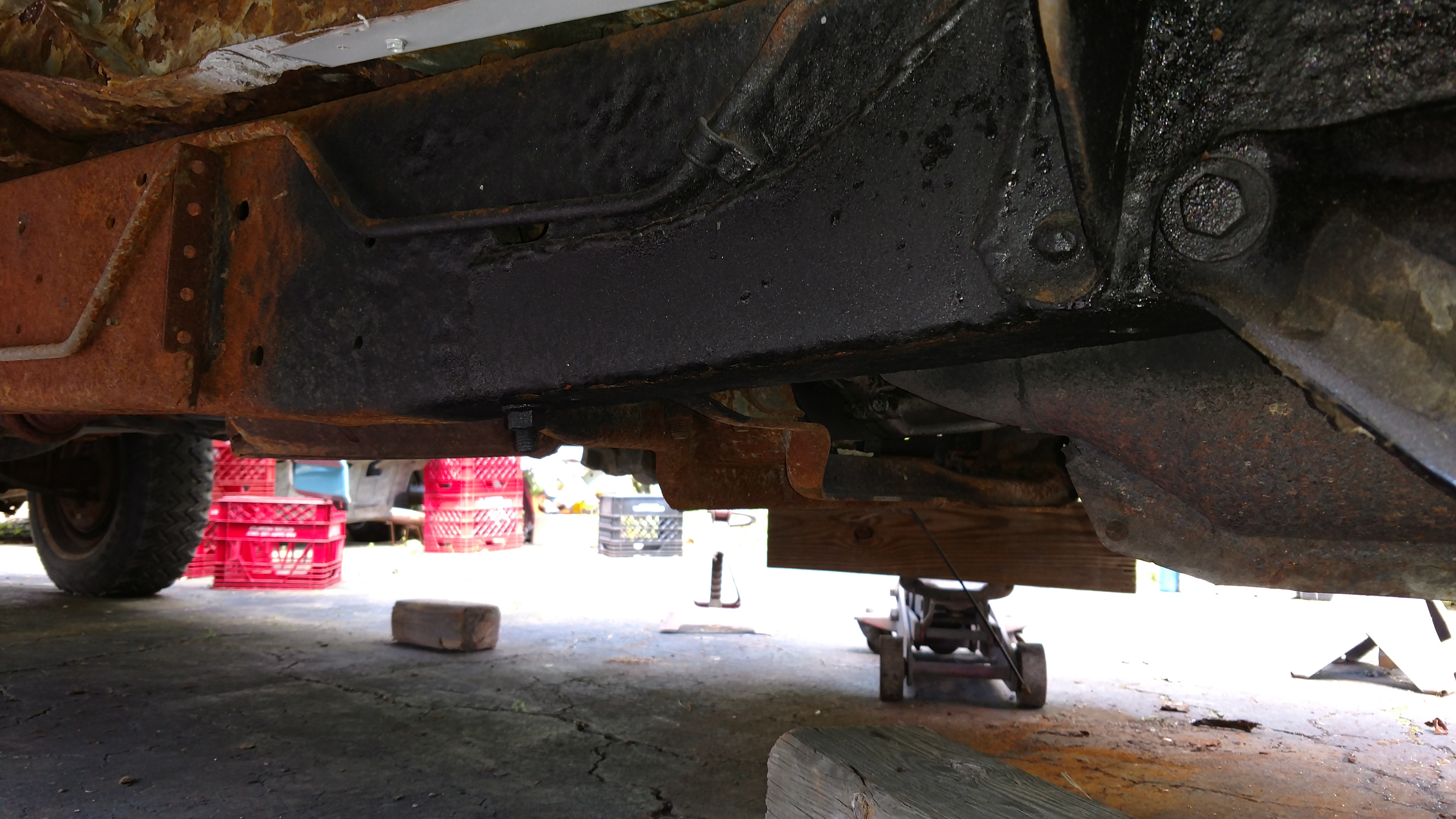 From there I began the body work. I removed the front clip and interior to give myself better access to the cab mounts and floors. I lifted the cab about a foot or two off of the frame for more access.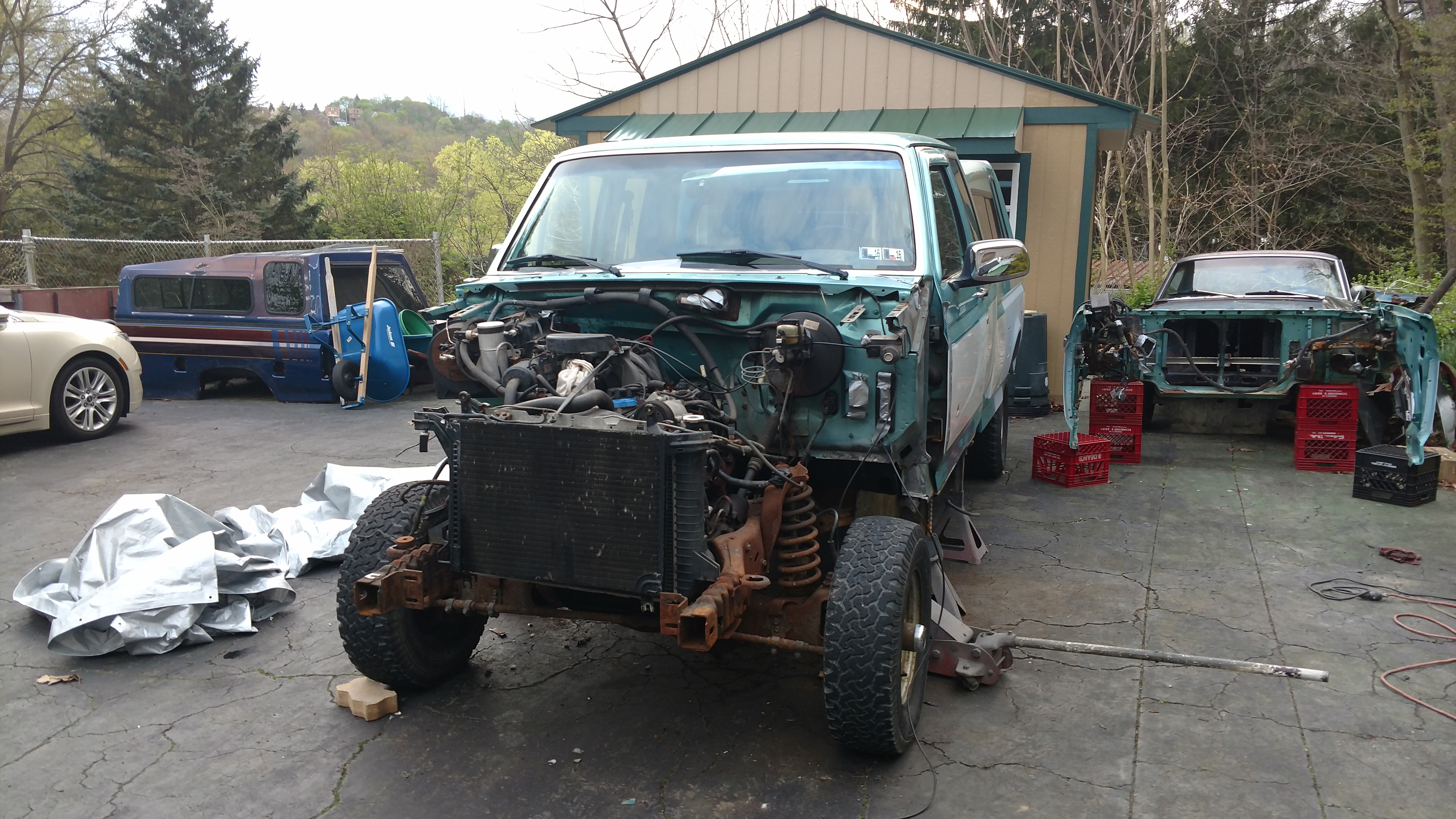 I cut the rusted sections out. I bought pre stamped panels for the floors and the cab mounts. I tweaked and trimmed the to fit, and welded them in. I also replaced the cab mounts with new polyurethane ones from Energy Suspension while the cab was up.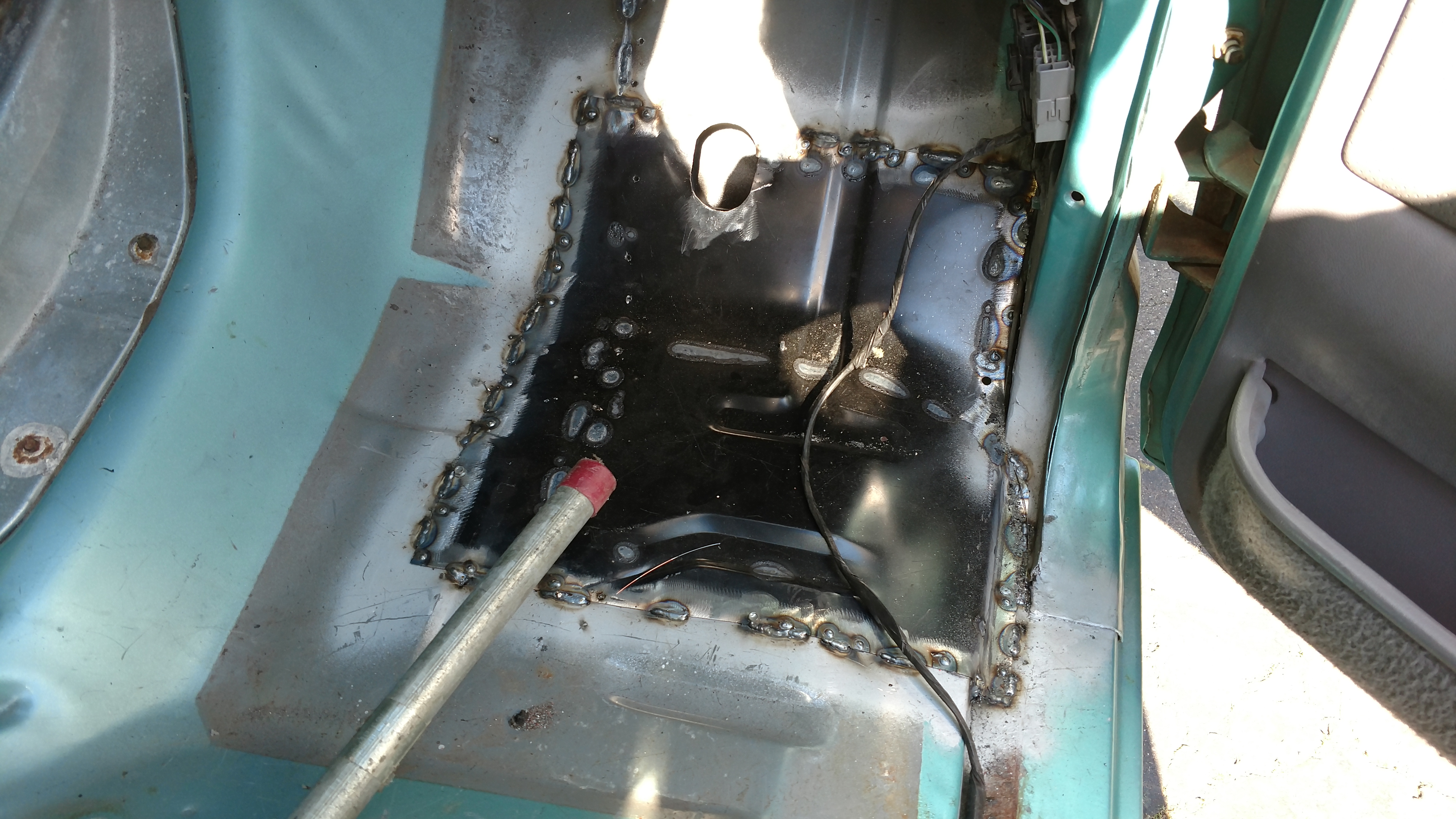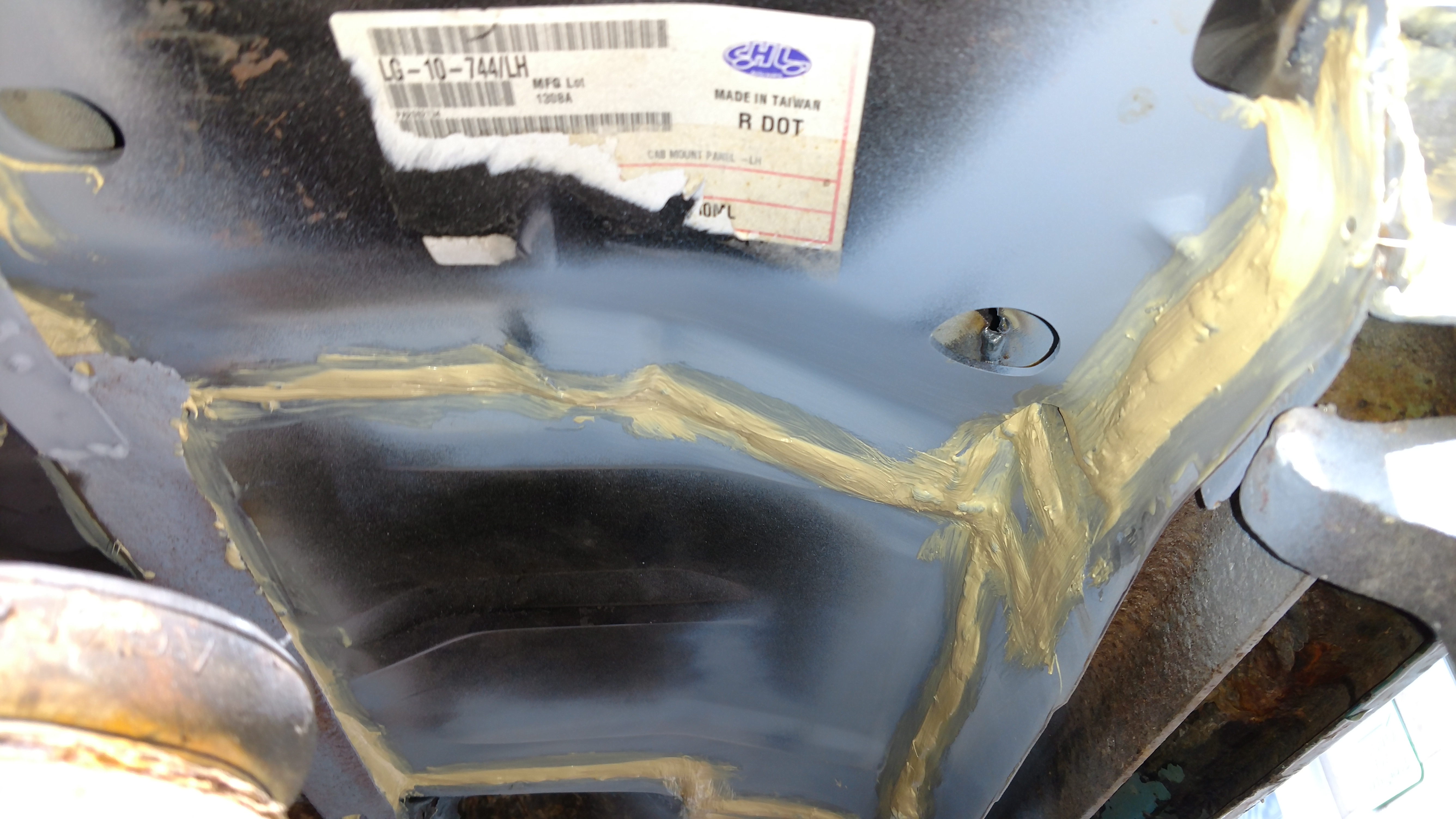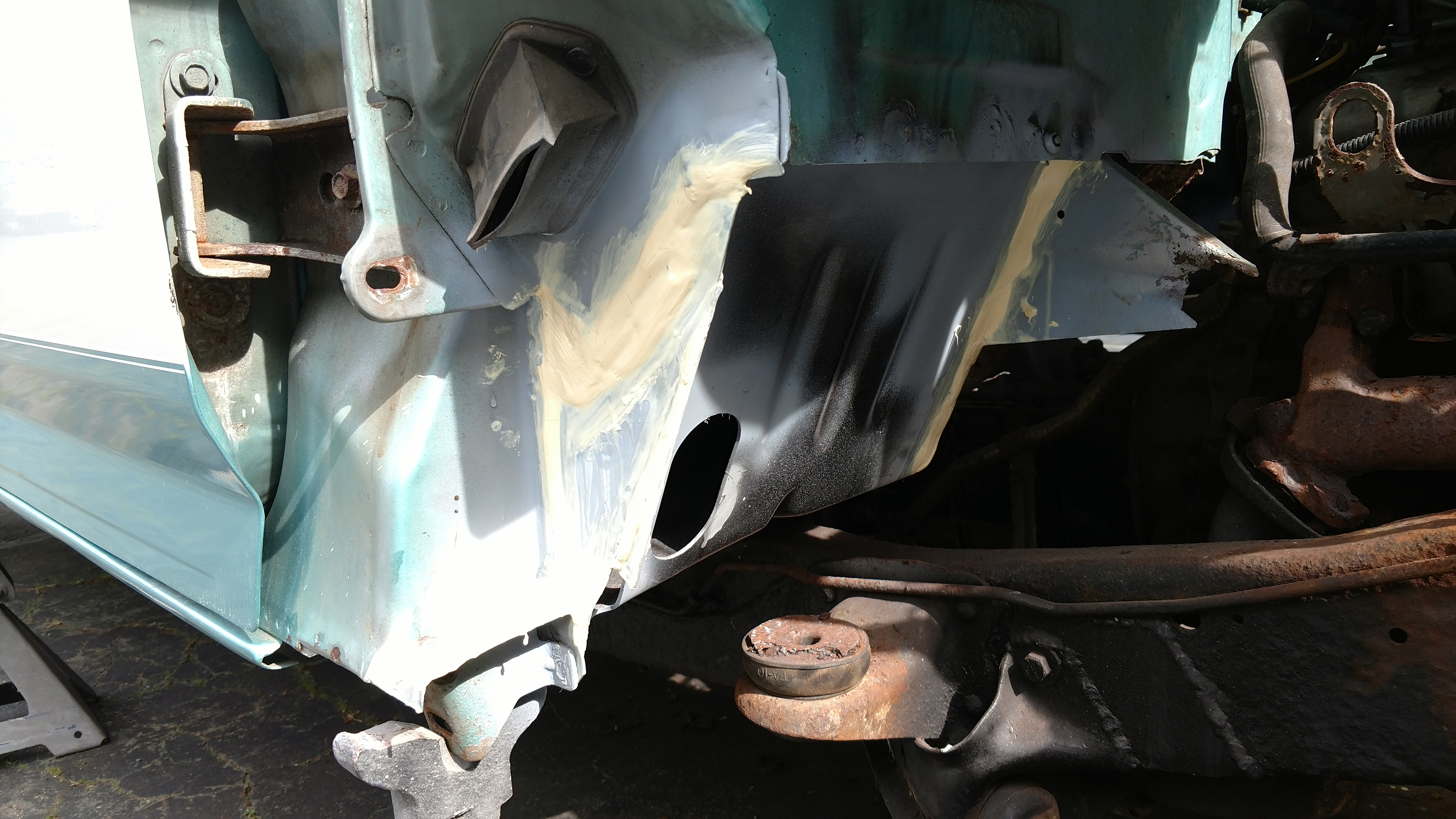 I had to make my own patch panels for the rear inner cab corners as no one makes them, and there was virtually nothing left other than a giant gaping hole. Some of the patches are a little ugly but I'm pretty proud of them, considering I had to make something out of nothing. It's not like anyone will ever see them once they are under the carpet.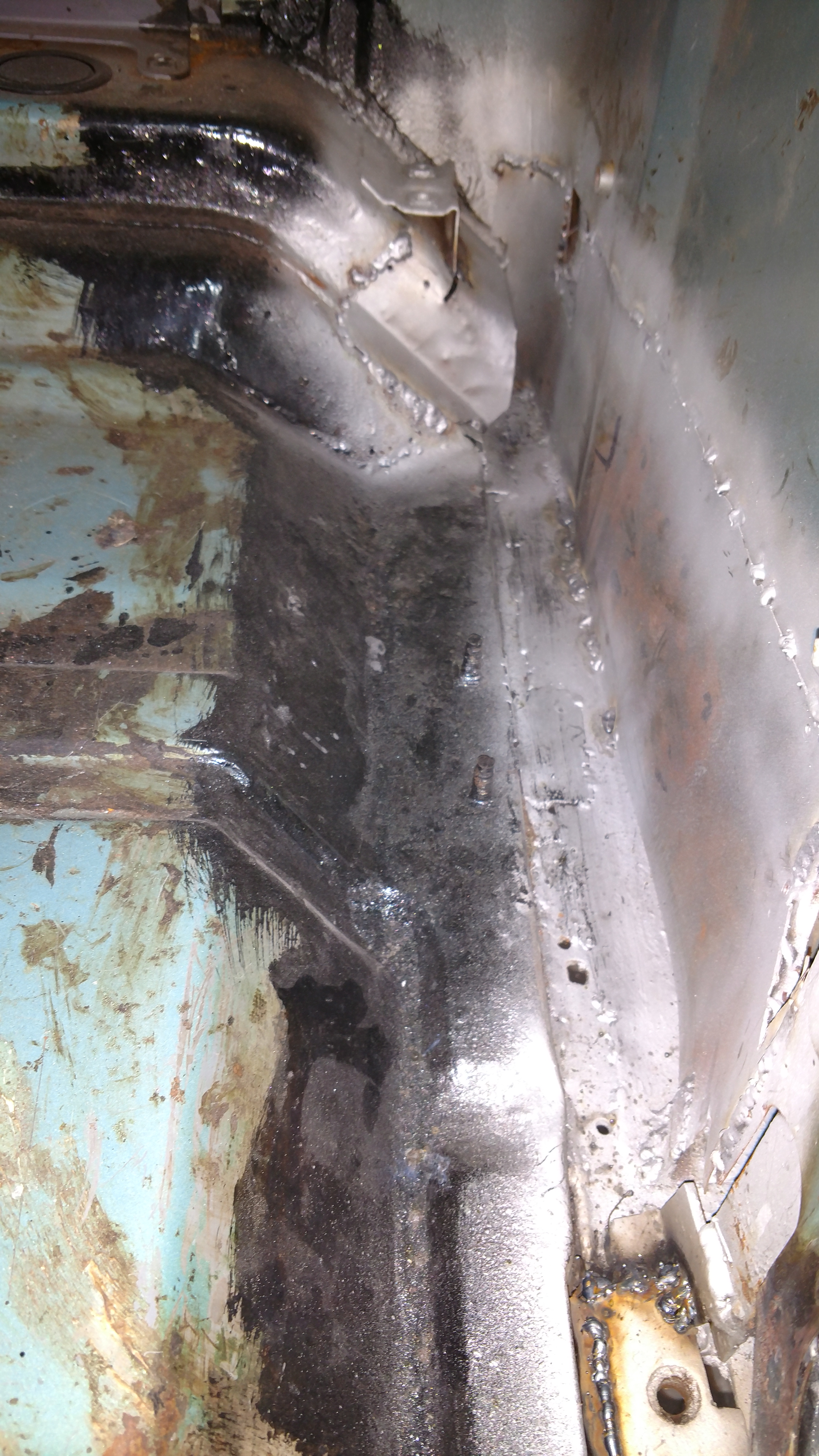 I just had a friend a professional body man fit the driver's side rocker panel yesterday.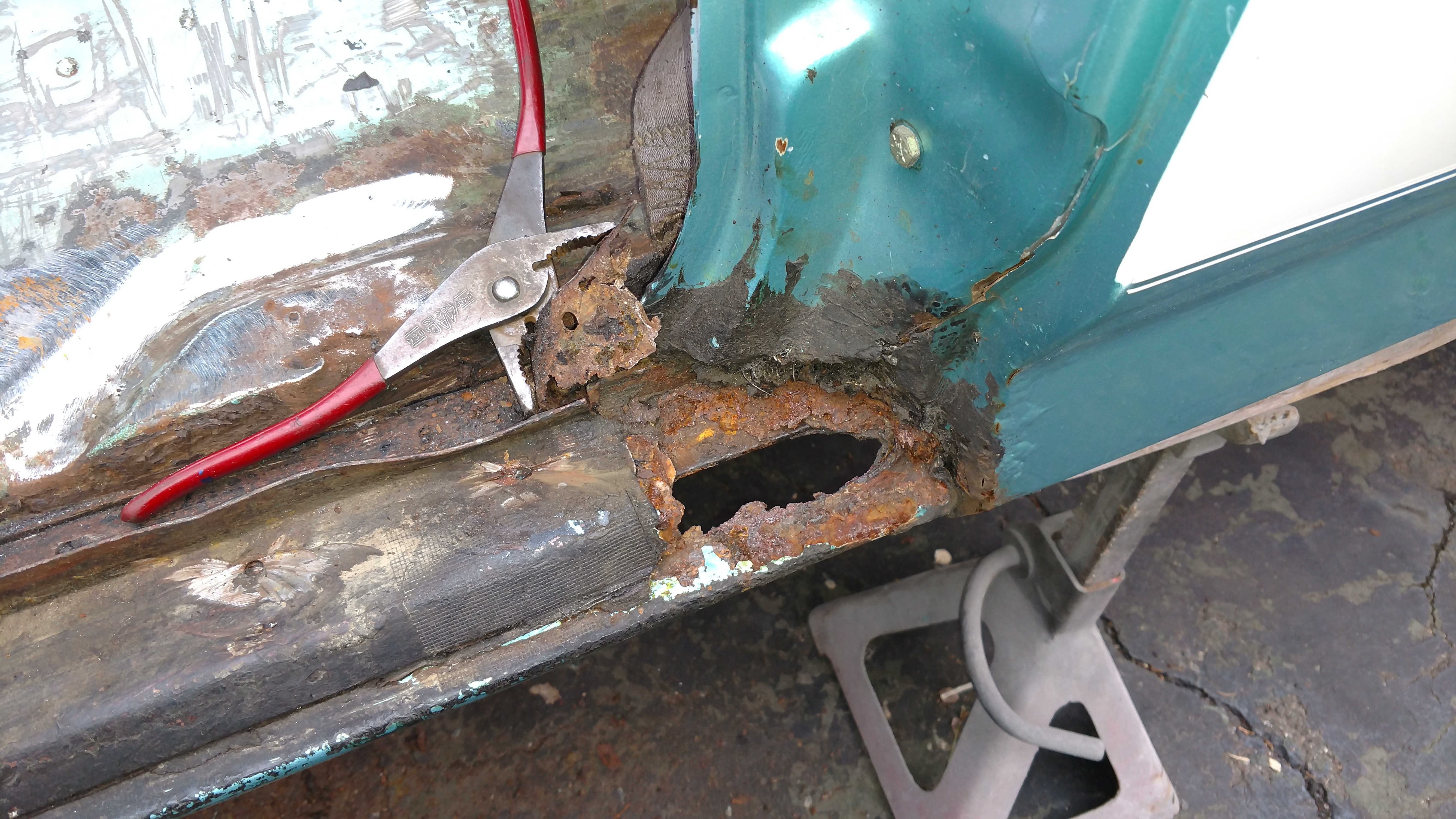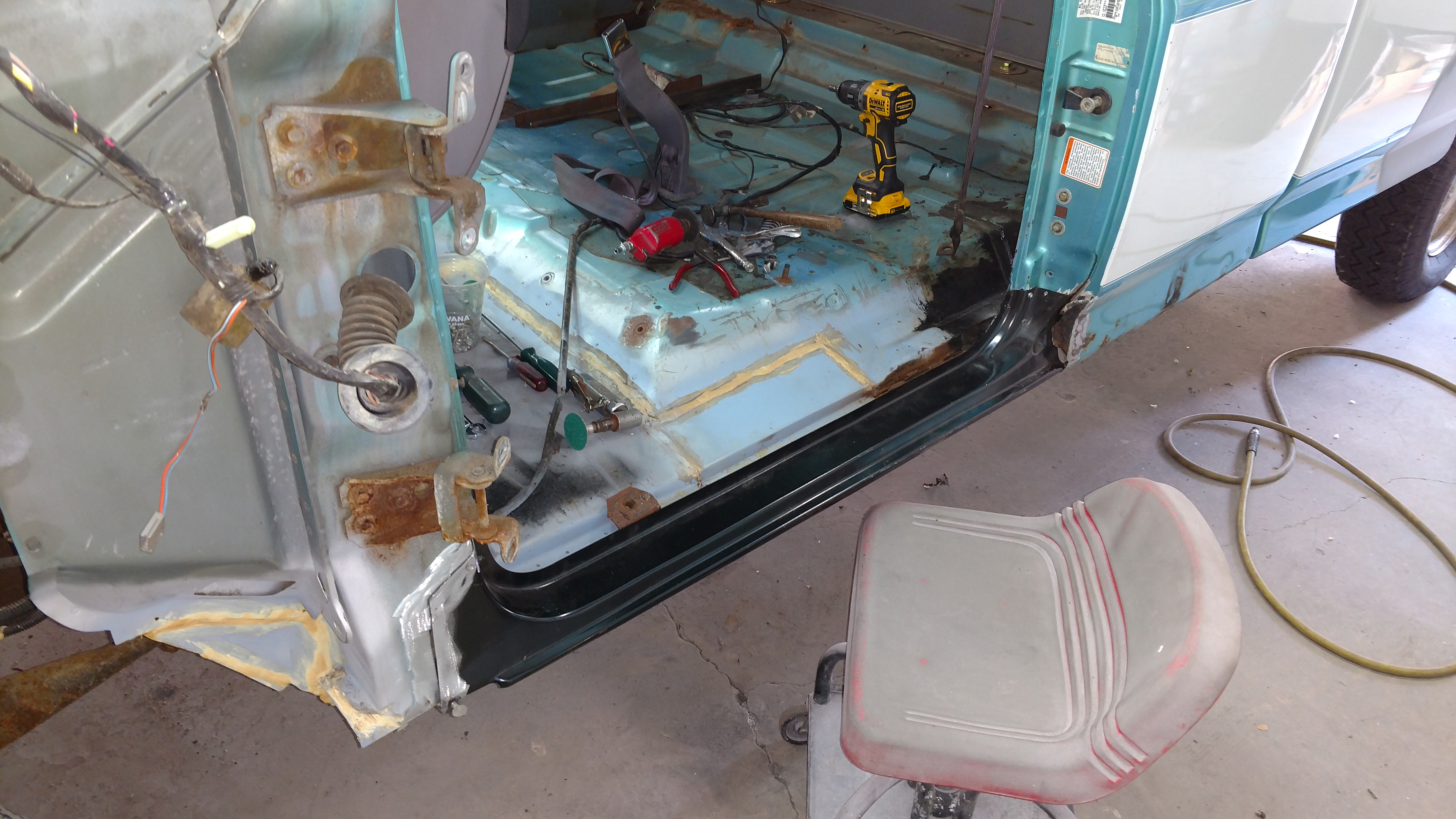 I am currently still making patch panels for the passenger side inner cab corner.
Once it is done, I am going to paint the floors with a new product similar to POR15 from SEM called 'Rust Trap'. The floor will then be topcoated with color matched U-Pol Raptor liner before the carpet goes in. Once the rocker is done, the front clip can go back on.
It's been a lot of work so far and there is still a lot more to go, but I know it'll be worth it in the end! I'll have some updates eventually! Enjoy photos!
Last edited: