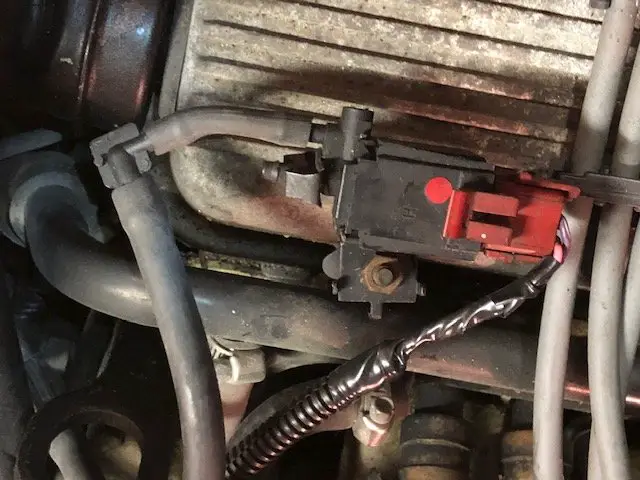 I am replacing all of the vacuum hoses on my 1987 GN. I came across this electrical and vacuum component that is located on the top of the right valve cover toward the front. It has an electrical connector with a purple with white stripe wire and a red with black stripe going into the red push connector. Note also that there are 2 vacuum ports on the other end. One port doesn't have a vacuum hose on it and the other vacuum hose goes to a "Y" splitter, one branch which goes to the base of the turbo and the other I haven't yet chased down.
Note also the red dot on the right side and an "H" on the left side.
My question is should the empty port be connected to something or merely blocked off.
I attach a picture.
Any help would be appreciated.