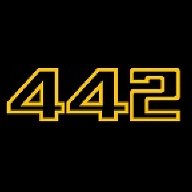 Anubis
Royal Smart Person
I enjoy watching episodes of Power Nation on Youtube. There are a lot of really talented guys on the channel and they keep it interesting with a wide variety of projects.
Some projects are done in good taste while the direction for others seems to be driven solely by sponsor products or someones desire to show off their fabrication skills.
I was excited to see them begin the LS swapped G body Regal project but they ruined it for me by putting this stupid Fast and Furious spoiler on it for some "mean downforce".
The factory GN spoiler was "too bland or vanilla" so they "added some flavor". The holes they put in the aftermarket rear bumper are also ugly....What do you guys think?