So, I decided to give this thing it's own thread. Pick it alaprt, parsie it, not skin off my back. It fell into my lap, about 15 miles from home, and so i saved it - whole for now.
Wife gave the ok, and, asked if I'd build her a fast purple car out of it.
Turns out she likes the looks of the Monte much better than my regals..
Now: the guy they hired did butcher the qtr
Panel: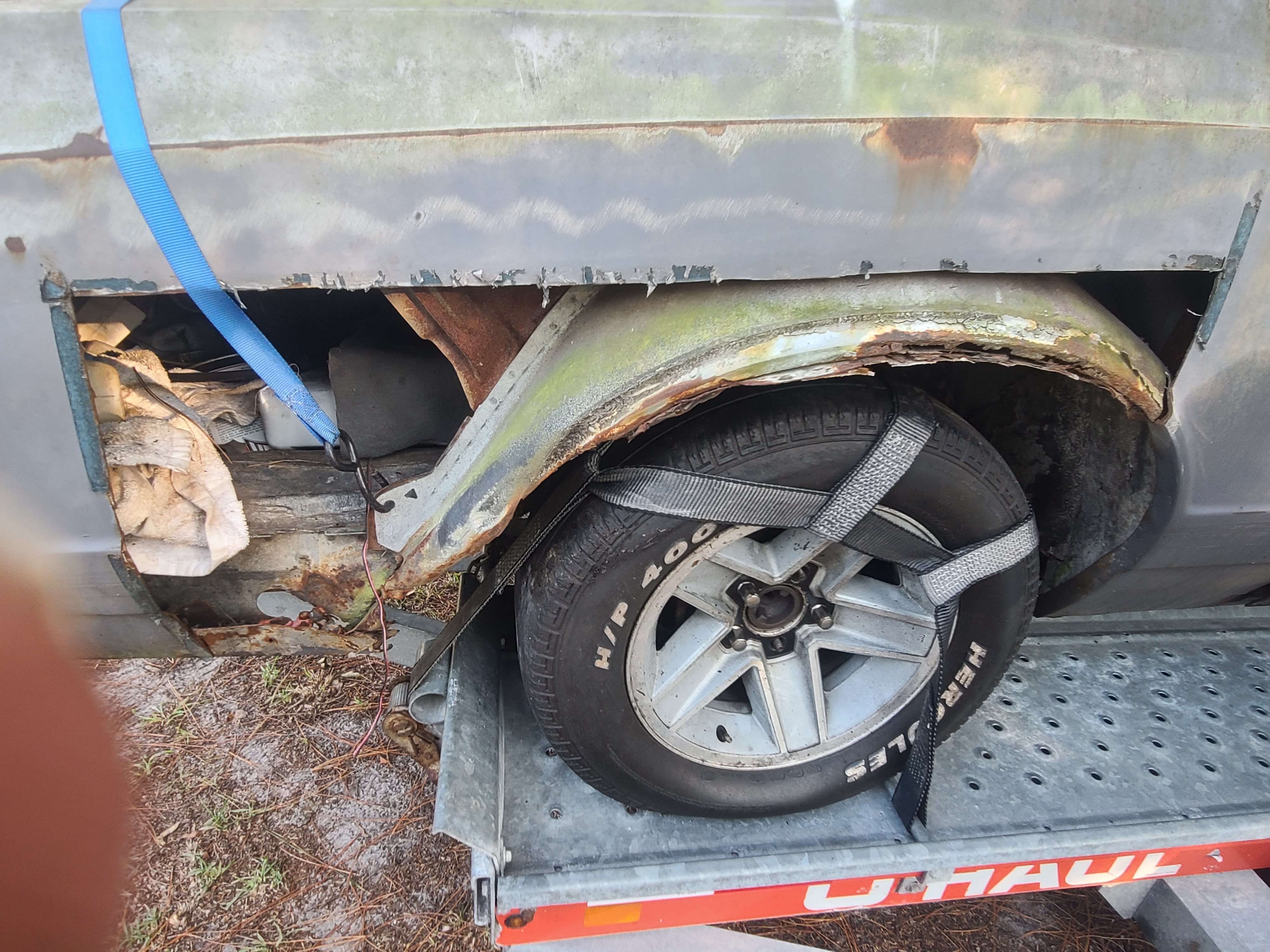 Stoory goes, rear quarter was cut and then interest in the car was lost and it got parked. Would need the drop-off, wheelhouse, and at least an 80% quarter on that side. I guess it could maybe be pieced from smaller patches thar are offeed but I doubt it.
It's got some rust of the type I've seen fixed here - on the package tray near the deck lid, soft-spot on one outer rocker, then your normal issues like door hinges etc. Definitely work.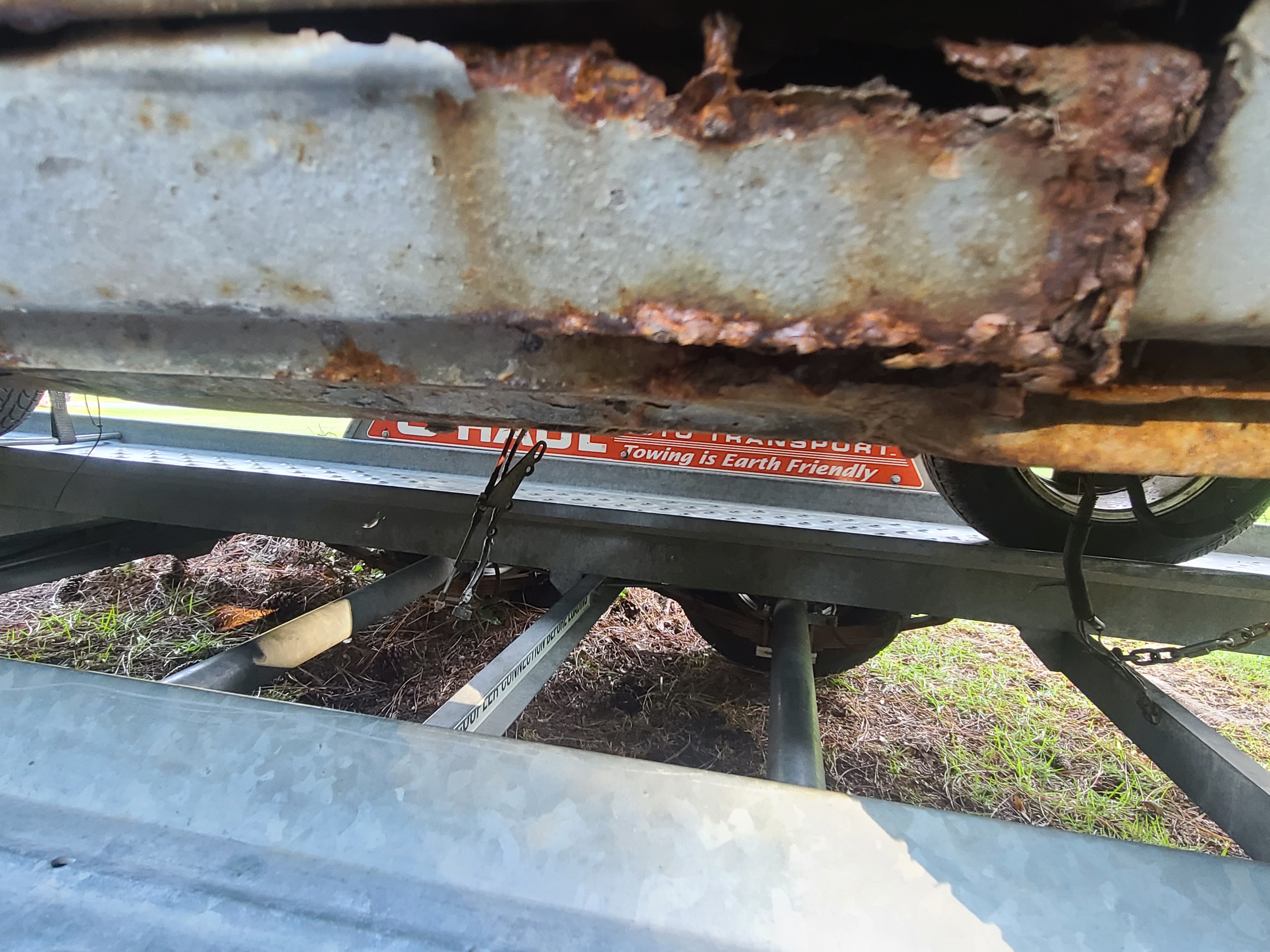 Driver seat was updated with something black leather and no passenger. Heating box was removed. B&m shifter installed and supposedly never driven with. Transmission is actually a Th-350C MV4 case casting. Frame is realy nice, just pine trees did the car no favors on the exterior.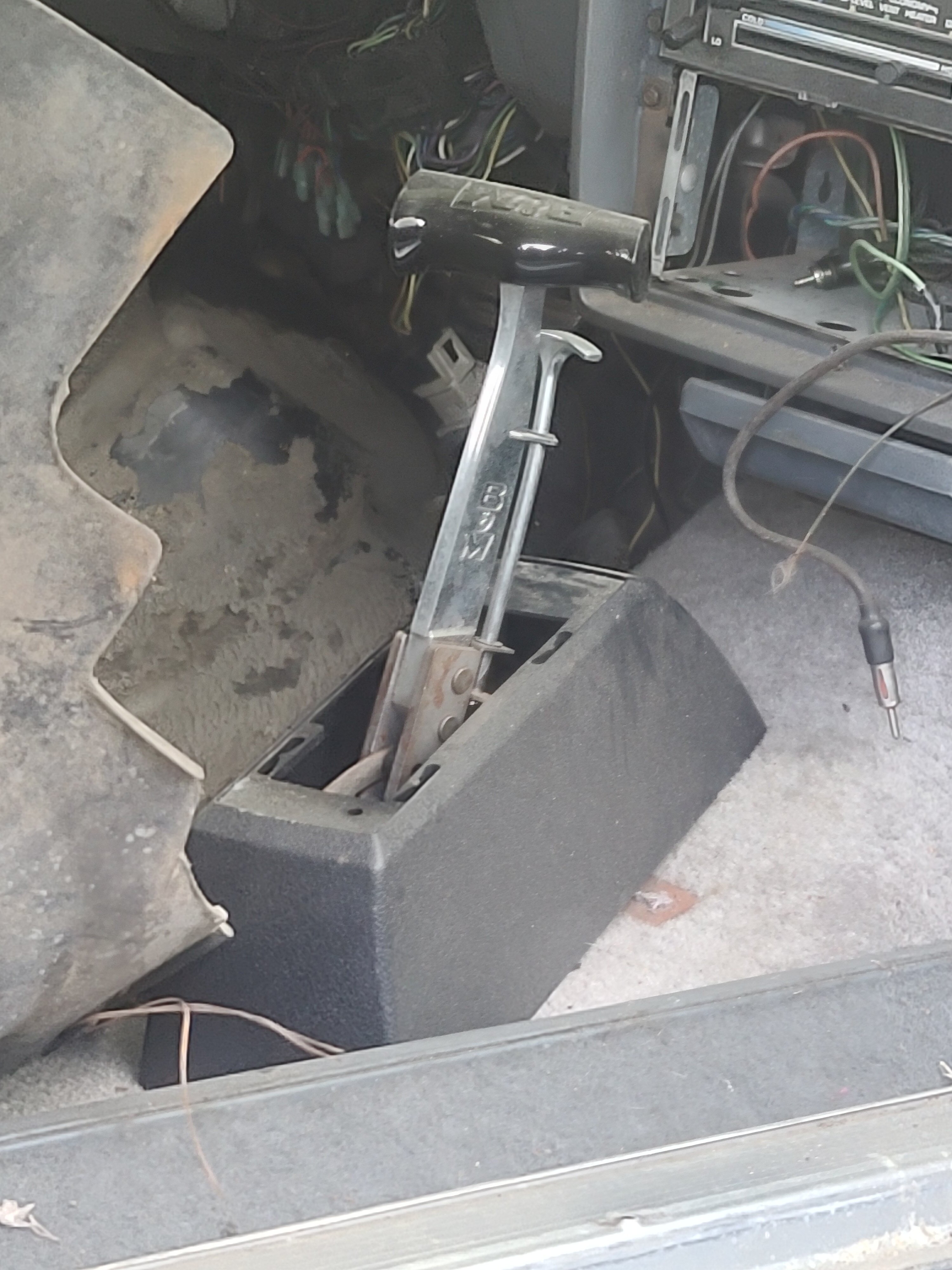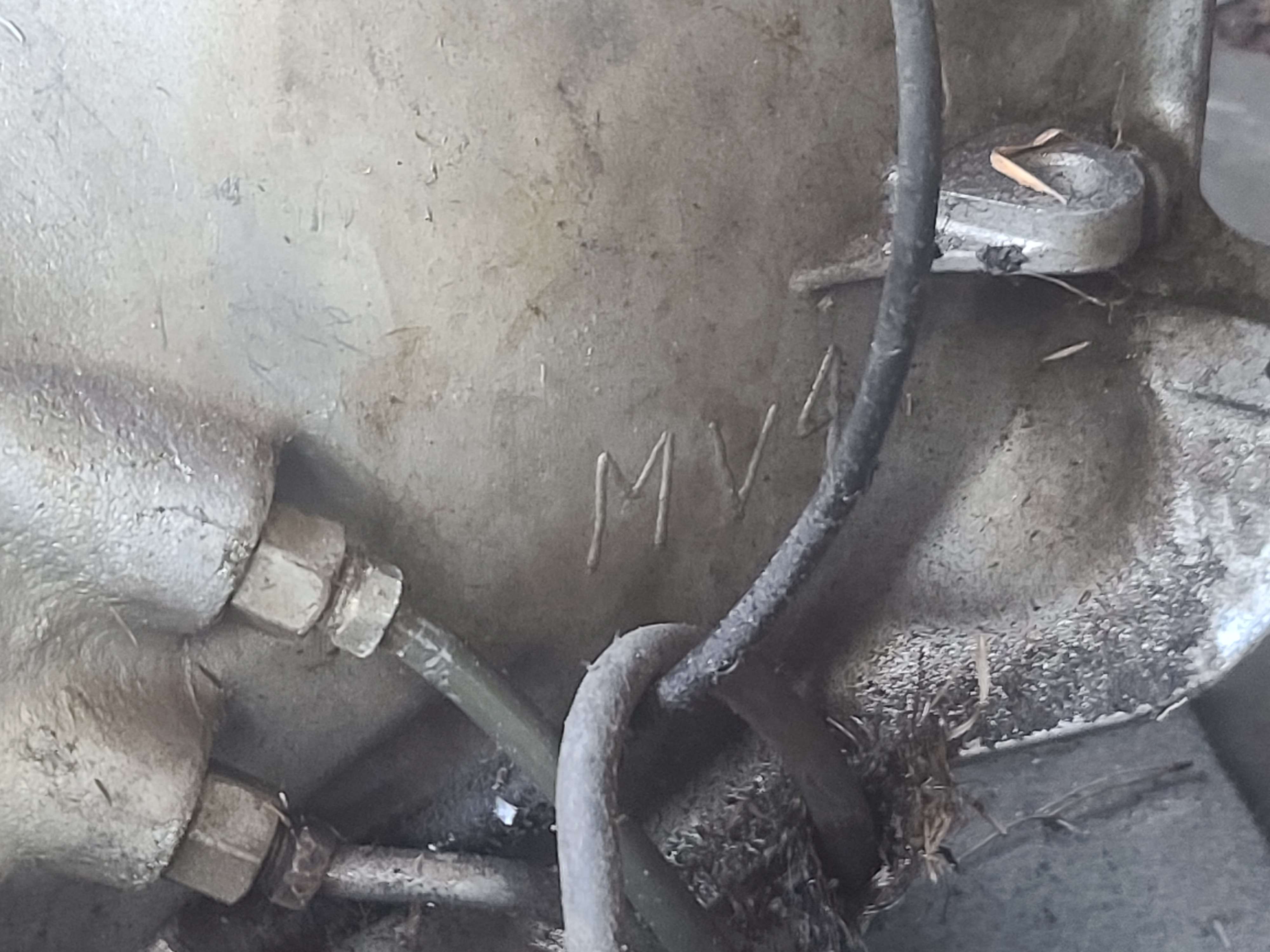 For me I wasn't really wanting or looking for a car, but, didn't want to see it go in for scrap or somewhere usable stuff would get trashed in an effort to get some other part.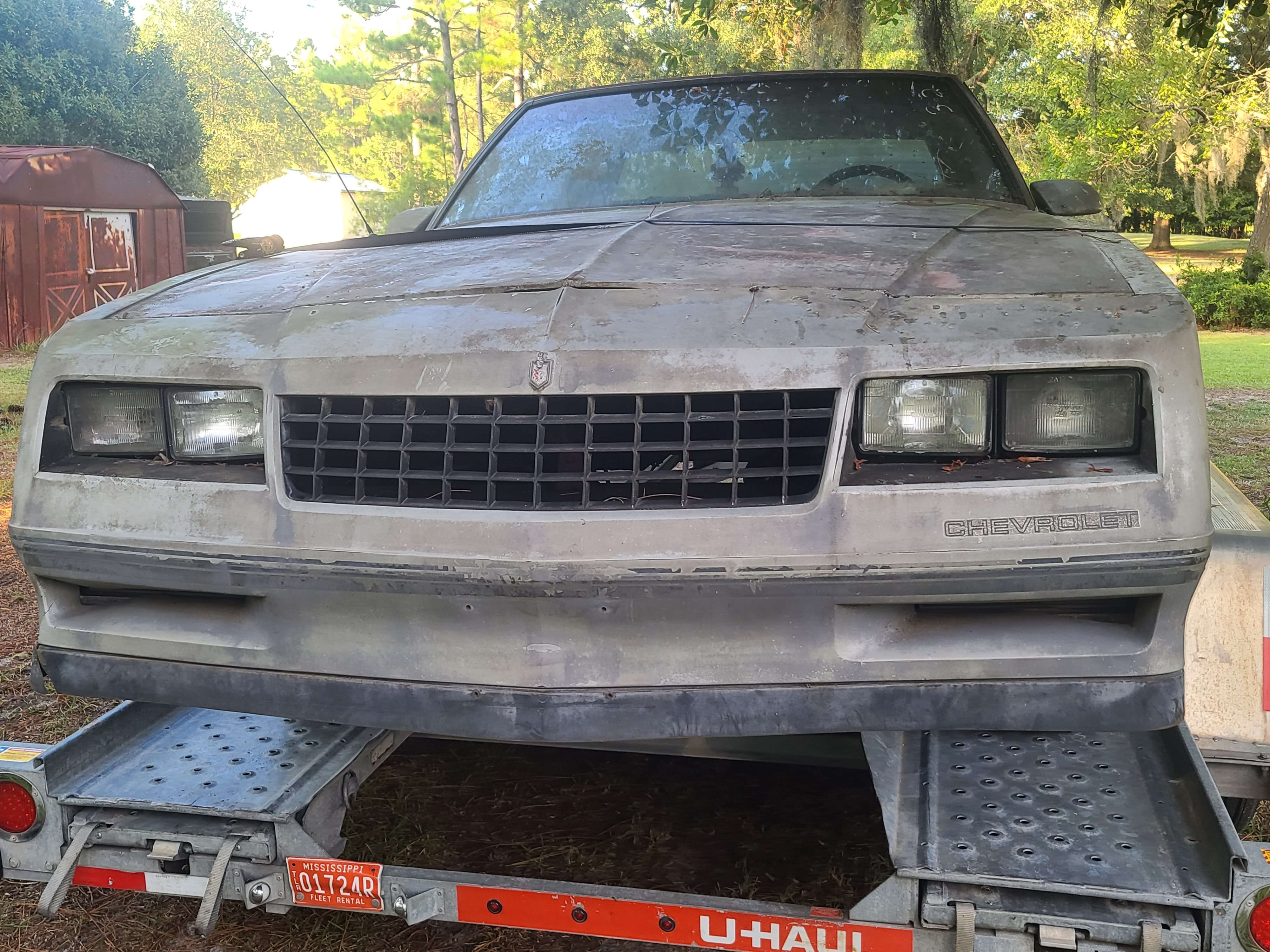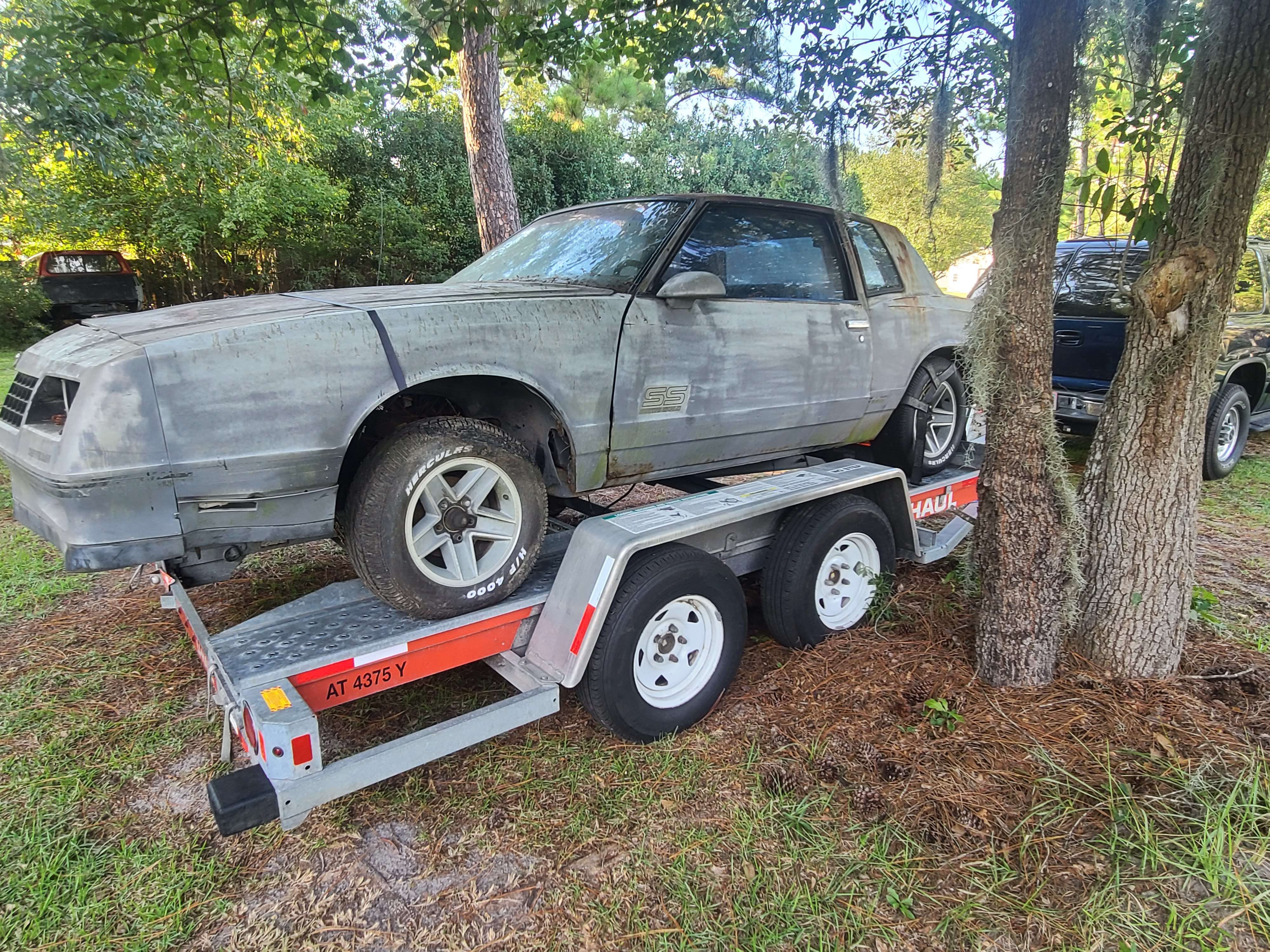 So the question is, you know, they did build 16,000 of these cars in '88. Is this one better served becoming parts for others that may be in better shape? Given demand and all the rest, would it make a desirable project car these days? Ot, to I just do some backyard and redneck fixes to get it bombing around town?