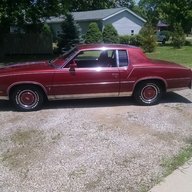 DoubleV
Royal Smart Person
Really pisses me off I finally decide to go with the BMR 1.5" drop lowering springs and see they only come in red. F that, I want black dammit!!

See alot of other aftermarket suspension parts with goofy colors like blue, red, and yellow. That's fine for those who want that but always offer the parts in frickin black too!!

BMR, if you're listening, you just lost a sale cuz I don't want your stupid bright red color!

Just ranting cuz I got nothing else to do right now....
Last edited: