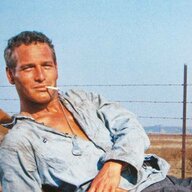 Nov 4, 2012
2,924
2,708
113
Ugh, bit of a rant. I'm trying to sell my E36 BMW as it's sort of an extra car at this point and I just don't drive it as much as it should be driven. I don't have to sell it, but it would be nice to have the some extra space in the driveway.

So I listed it up on Craigslist a week ago and sure enough the CL leeches start coming out of the woodwork. I listed everything important about the car in the ad, and I wrote the best way to contact me is text or email as I can't answer my phone at work. I also wrote that I would hear offers after they viewed the car in person.

So of course I get the typical spam, that's to be expected. The ones that are in broken English and include a link to some website in the text or email. No big deal.

But then I get the calls from the leeches. The people who call during the day, ask 400 stupid questions (Does the sunroof work?, How many MPG?, What kind of gas does it take?). Yes the sunroof works or I would've said that it didn't in the ad, I don't fucking know what MPG I get, get a Prius if you want gas mileage, and it's a BMW, it takes premium gas, like every other BMW ever fucking made. Then they call me 20 minutes later and leave a 15 minute long voicemail explaining why they aren't going to buy the car.

Then there are the ones who call who I swear are just bored or lonely and want to have a 20 minute conversation with you.

Then there are the ones who text you "will you take $xxxx?" without even seeing the car. Or the ones who call and tell you a sob story about how they don't have any money but will you take $73, a half eaten Twix bar, a used couch and an exercise bike in trades?

Ugh, for all the trouble I'd rather park it in the backyard and let it rot into the ground.