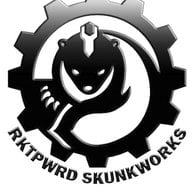 Comic Book Super Hero
Supporting Member
Thread starter
I believe that there is a time and place for every type of work. I'm so glad you've chosen the Juggernaut to display what patience, time and effort can yield. ABSOLUTELY beautiful craftsmanship my friend. Your attention to the smallest of details is astounding - and it shows. Great work D!


I hold off on looking at your updates for weeks so as to see the progress of the build when I finally do start on 4-5 pages of updates, but it's hard to not click on this thread every time I see a post.

Damn............the wait is it worth it.
Wow, thank you Jim! I had no idea you thought that highly of me and my work.
In reality, and I've said it before, I'm really only just an enthusiast like any other playing out in his shop and building his dream car. I'm just trying to do the best job I can, and put everything I've learned along the way to good use.
I appreciate the kind words more than you know, and hopefully we can get you tuning in to the regular updates rather than waiting till there's 5+ pages worth to get caught up on!