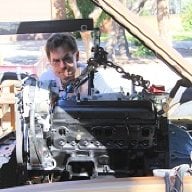 Living in the Past
Thread starter
It was time to shift the safety upgrades to the rear axle as well.
I pulled the original wagon axle and put in the 3.73 Auburn posi 7.5" axle I rescued from the blue wagon in 1996 when I parted it out. I also had kept the used set of the Hotchkis rear control arms and frame braces. Along the way, I put in a new pair of Superior replacement C-clip axle shafts and fresh brakes.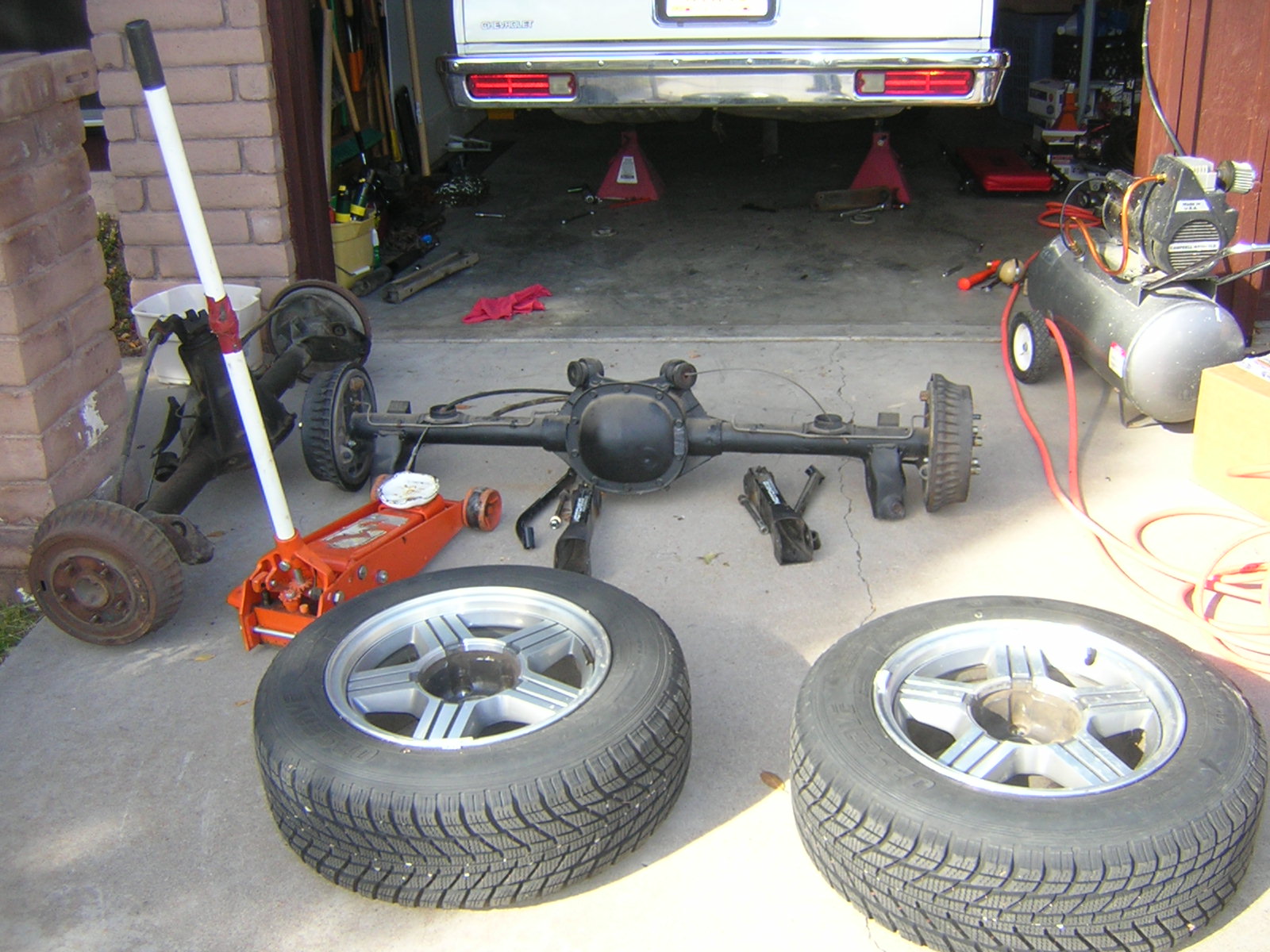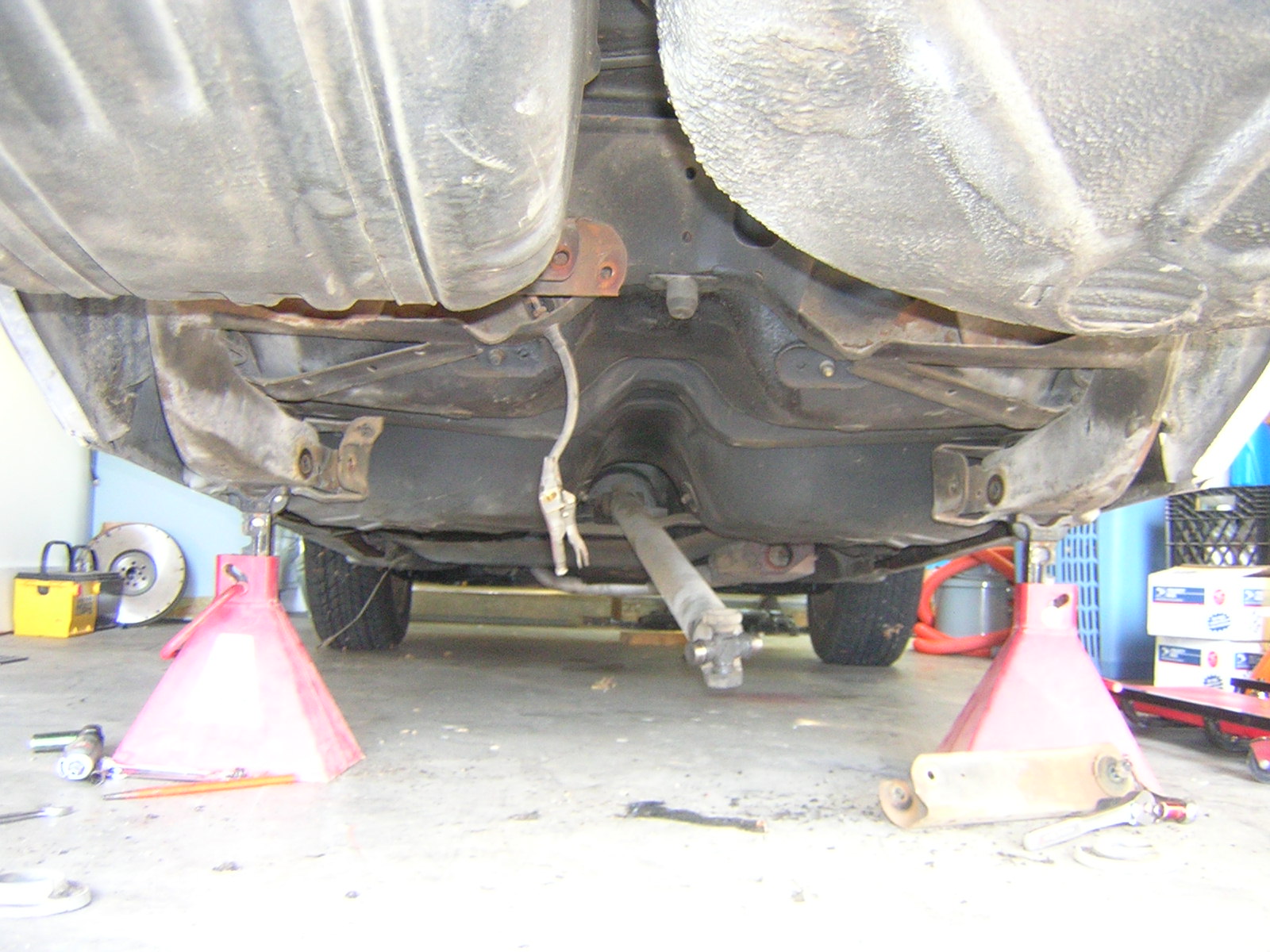 The red rust on the left upper rear control arm should set off alarm bells. I might have found the water bed...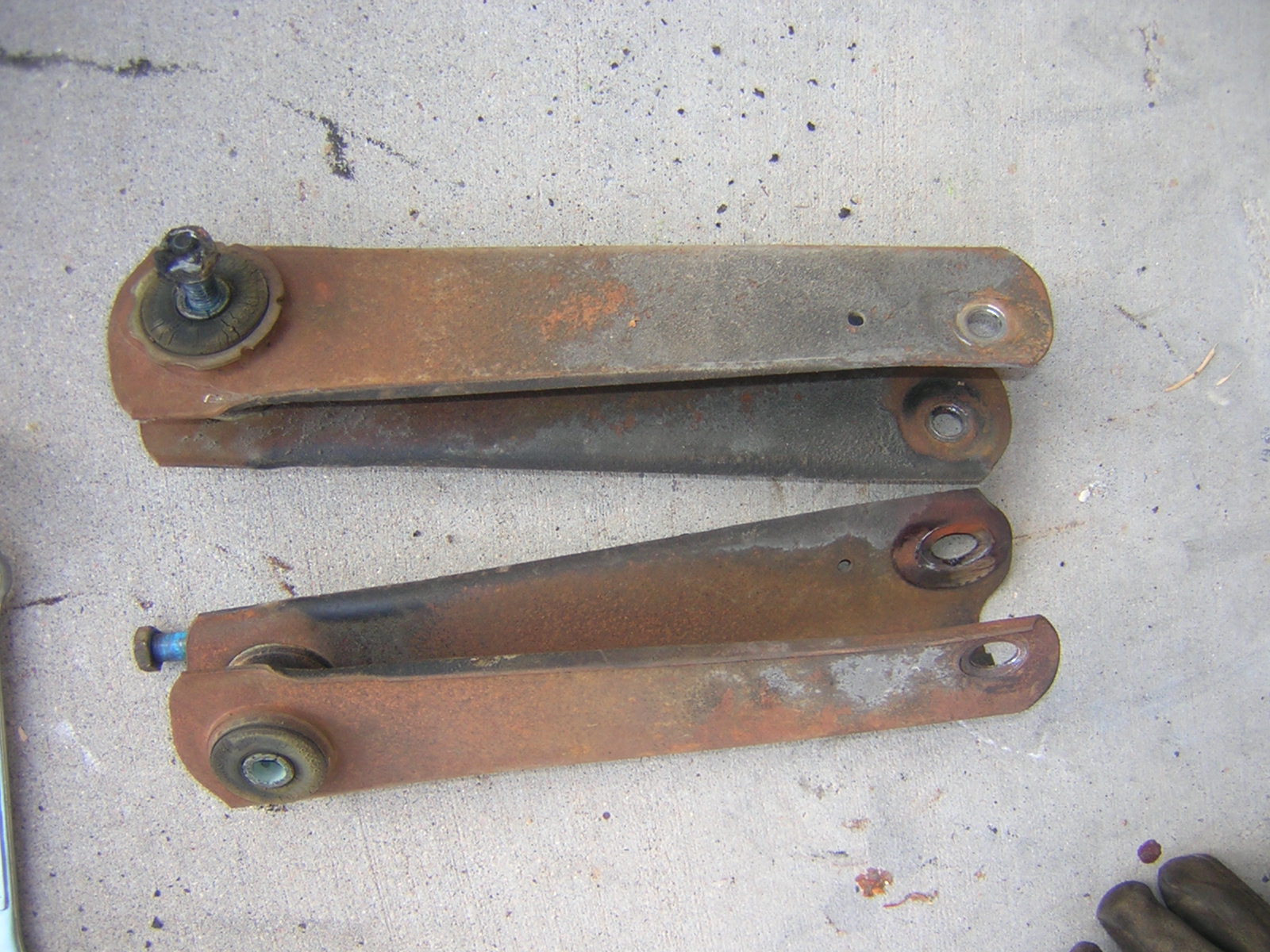 I swapped in a set of used Hotchkis control arms I had bought for the blue wagon back in 1994. When I parted that one out, I boxed up these, knowing I'd use them again some day. The powder coating has seen better days, but this area won't be seen at car shows...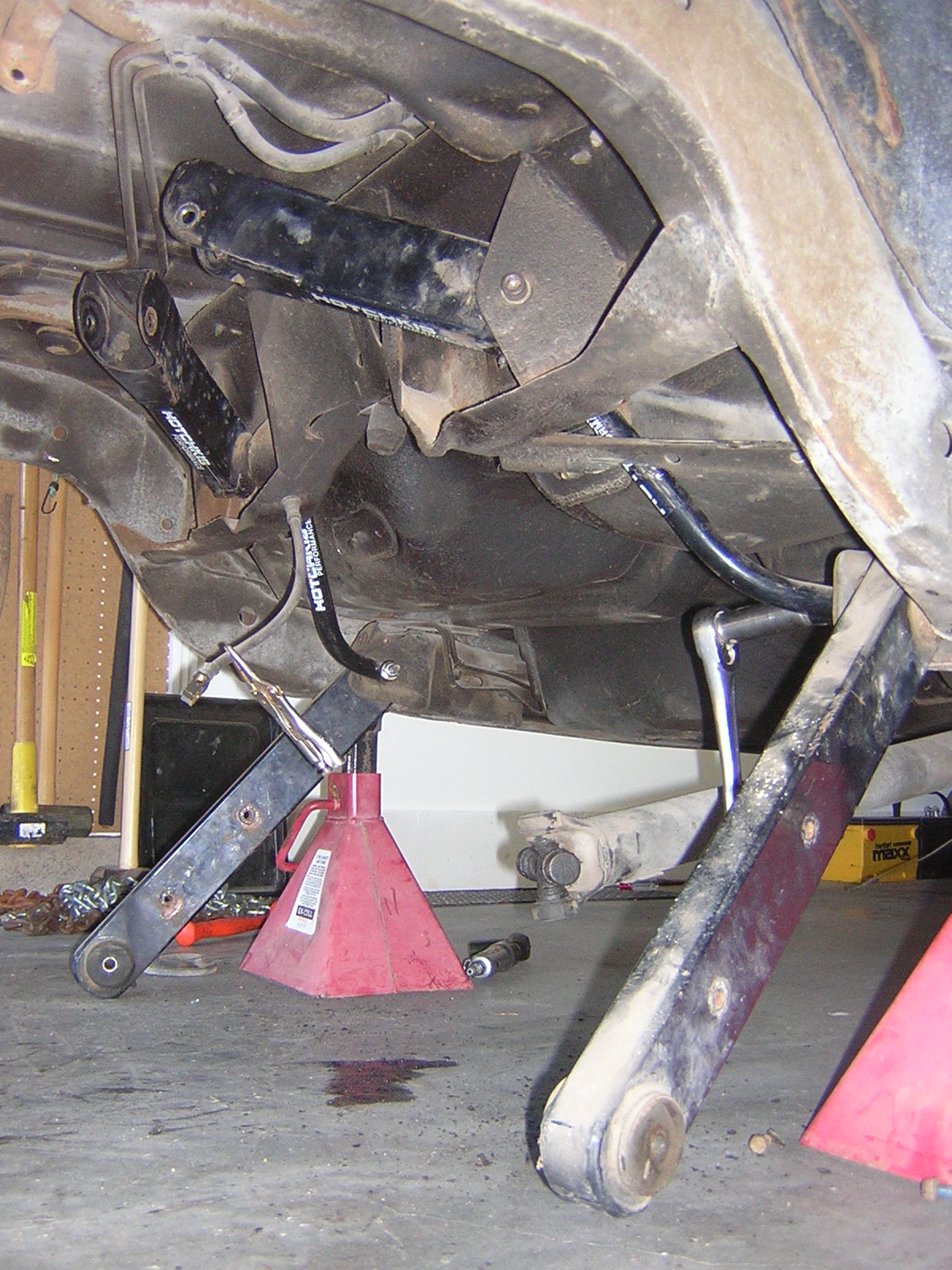 I had to notch the factory frame braces slightly to install the Hotchkis control arm reinforcements. These connect the upper and lower control arm bolts together.
I put the Hotchkis rear coils in and bolted everything together. Unfortunately, the Hotchkis lowering spring kit is meant for coupes. I don't have a photo, but the wagon's extra weight in the rear made it look like it was doing a quarter mile launch - while parked. I'm glad I did not order lowering shocks... The next photo is from after I lowered the rear axle again and put in a set of Moog CC507 CarGo coils. Us wagon guys are on our own - not a lot of pre-fab performance options for wagons...
I also added air bags and a painted stock F41 rear sway bar. The Hotchkis arms have sleeved holes in the stock sway bar location. Finished the job with a pair of stock-height Bilstein shocks to match the Car-Go coils.
And we're still not done yet...
Last edited: