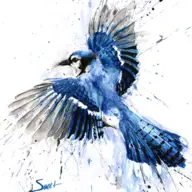 Oct 21, 2009
1,524
296
83
So I'm trying to help my dad get the ball rolling on his long-stagnant '65 Biscayne (Impala (B body)) and I was asked to work on getting a rear end built. I have some (of his) 12 bolt 4-link housings to work with and a girdle cover to use. They're open-diff rears that need rebuilt. I only need one to actually install of course.

Here's what he's interested in:
-Streetable limited slip (non-spool) carrier for a 4.56:1 ring and pinion -or- 4.11 / 3.73 "in the future." (So do they make 4.56s for a 3 series carrier?)
-Strange brand axles or equivalent
--C-clip elimination (I didn't even research that for my own rear so I have no experience shopping for or installing those parts)
-Timken bearings or equivalent

Here's some info on the car and the likely direction it will take:
It's a '65 2-door post Chevy Biscayne, no fiberglass, full interior on stand-by, it will be a 4-speed car (Borg Warner Super T-10), and may be running either 8 inch pie crust slicks (reproductions) or a 275 drag radial. It will most likely be taken to a drag strip, but it's mostly being planned as a "period" tribute car with very minor resto-modding that he can take out and have fun with. He says he's "not planning on having 700 horsepower" or any boost. Engine selection is still a toss-up.

I haven't started shopping yet, but I intend to start as soon as I punch "create thread" on here. I'd love to have some good forum know-how behind me while I'm scoping out parts. Thanks ahead of time, guys.
1