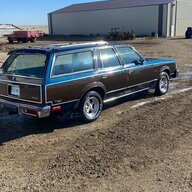 Not-quite-so-new-guy
Thread starter
$10-15k on the drivetrain? If yes, then 'and then some' haha.

Was your previous post indicating a turbo? If yes, then get the best running motor you can find - 4.8 or 5.3 will be just fine. Gen 4 stuff is a better program always, but not necessary.
Yes I was meaning throwing a turbo on a stockish motor and having 500+ pretty easy with some minor supporting mods.
And perfect thanks for some advice!
Have any recommendations for trans or suspension? To make it nice to drive still yet be able to handle some power ?