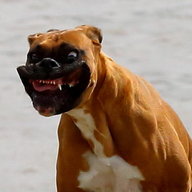 Canon_Mutant
Royal Smart Person
Yeah, but one advantage I have is this car only has 28K miles, 100% garaged, and has never seen a winter street. All my frame rust is purely superficial which is why I was so shocked to learn my body bushings were crumbling. Just 30+ years of rubber rot. So I should be OK. But having it out, I am MUCH more comfortable welding down and sideways than up - on the frame box and rear notch mods or anything else that crops up? Then can properly clean and coat before it goes back together.
While out, will I bite the bullet and go 950 EFI, more cam, and headers? The rest of my big block is good to go as is (425 forged rotating assy can handle the extra power/rpms, heads can handle the extra cfm). Or live with the completely wimpy and inadequate 450/550 it has now?
Going on 14 years ago now when I built it, that was a LOT of freakin' power for a street rod.
Now, I'd get outrun by a freakin Dodge Neon.
Last edited: