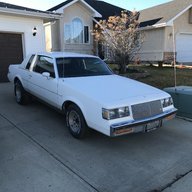 Northernregal
Royal Smart Person
So since I'm a sucker (or smart, depending on perspective) and I decided to buy the Holley swap system in its entirety I figured I'd help everyone out with some swap stuff.
So first off the oil pan. The instructions are pretty clear and on point with the how to's. It suggests to use the F-Body windage, which you have to trim to fit. I bought the 302-3. It's got turbo drains and room for a 4.0" crank. Cool idea if you wanna get bigger later as i did.
So first. Mod the truck windage tray to fit. Don't waste your money on the F-body tray. It's almost exactly the same except about 4" shorter.
Here is the tray in with the first cut to fit the pickup.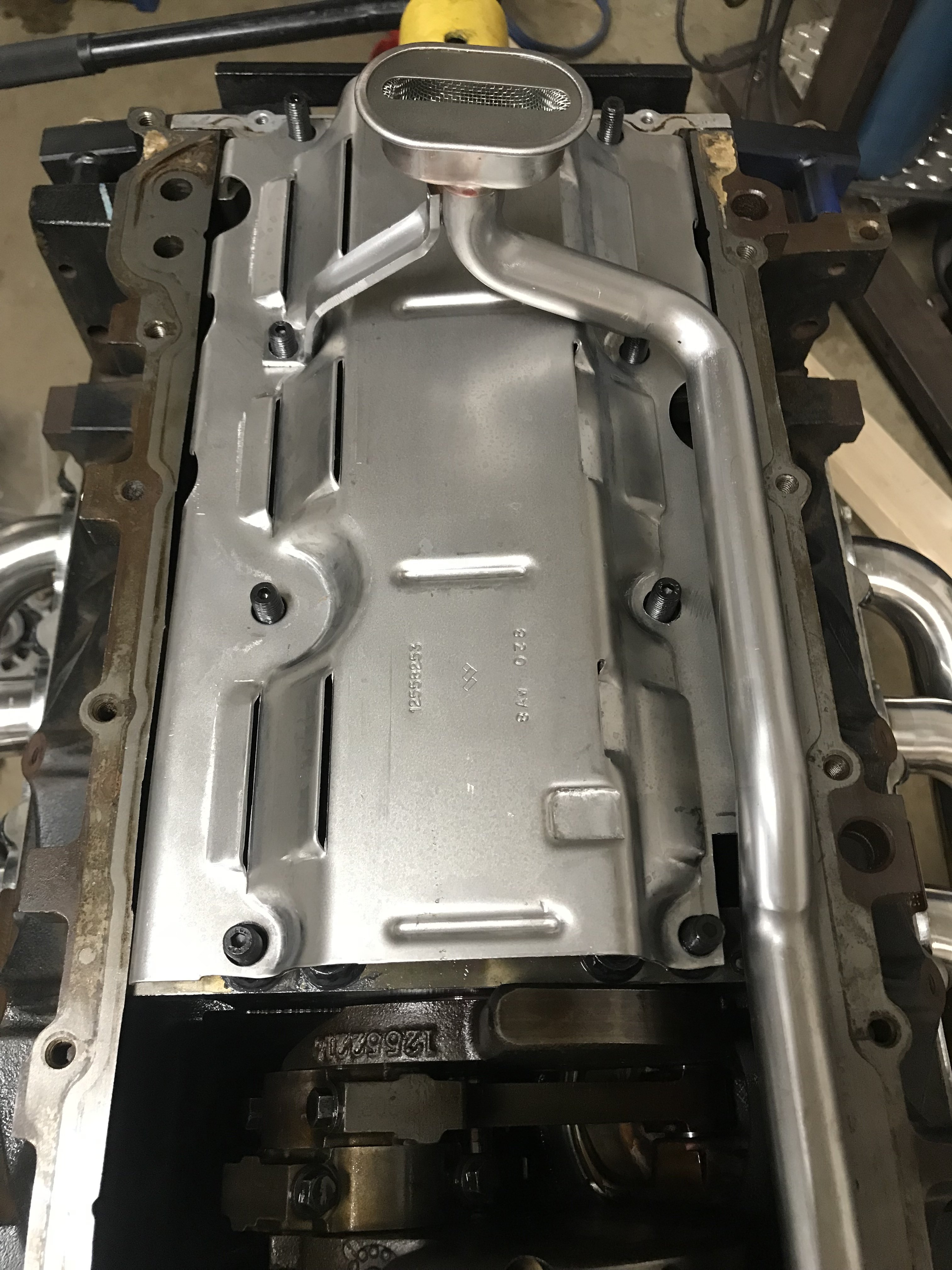 Here we are cut to fit the pan. You can see that you have to cut down in the profile to fit as the tray is a bit taller on one side. The instructions are very good on what needs to be done and it was quick work with an air saw. I did not use aftermarket rod bolts so that was the entire process to fit the pan. It comes pretty complete with all the necessary fasteners and some plugs for the drain ports. It's a very quality looking part, well made and sharp looking. I was less than impressed by some of the thread tapping that was done, I thought they were a little rough especially the oil drain plug. Not a big deal but some of the more discerning members might be very miffed by it.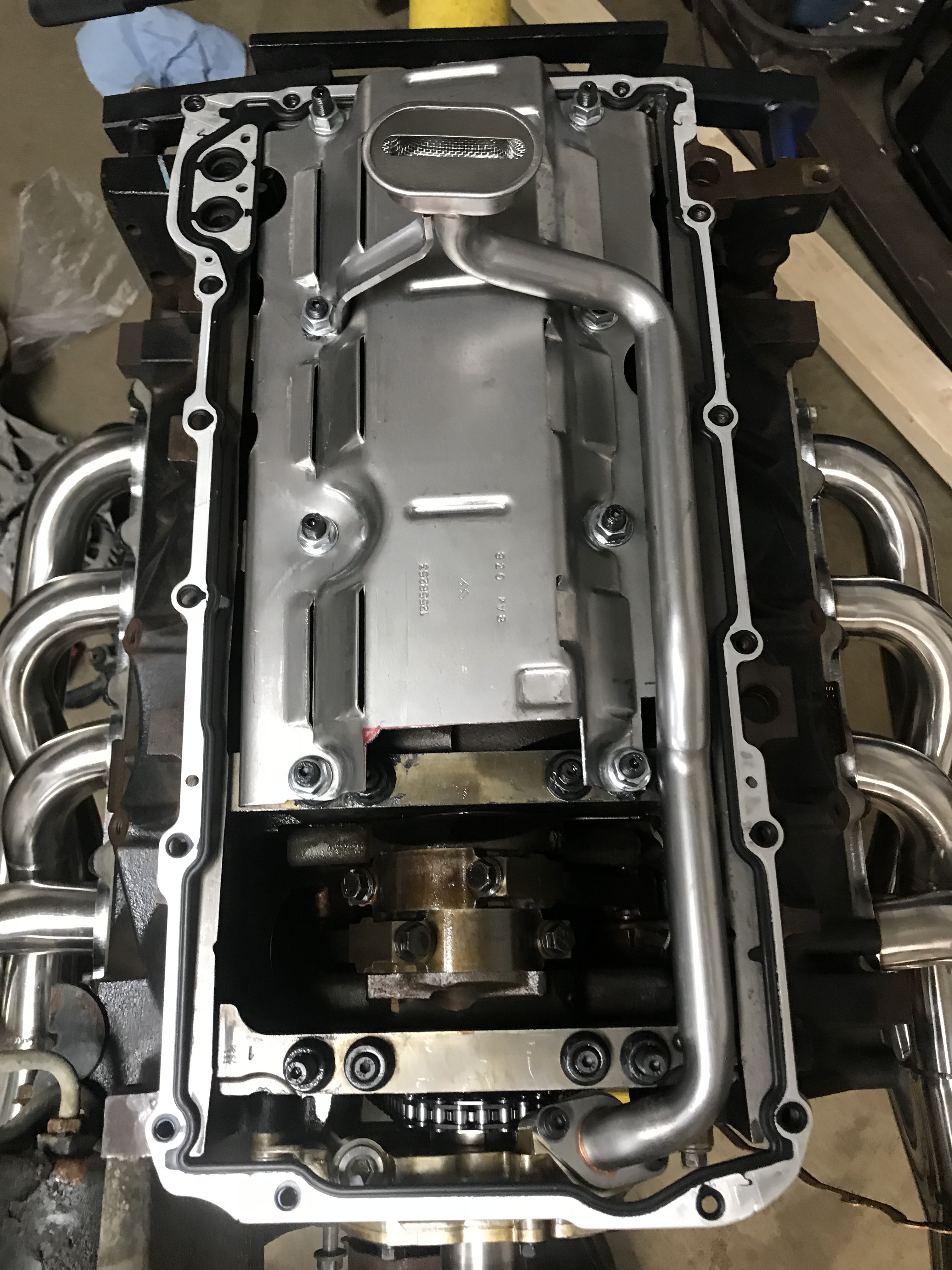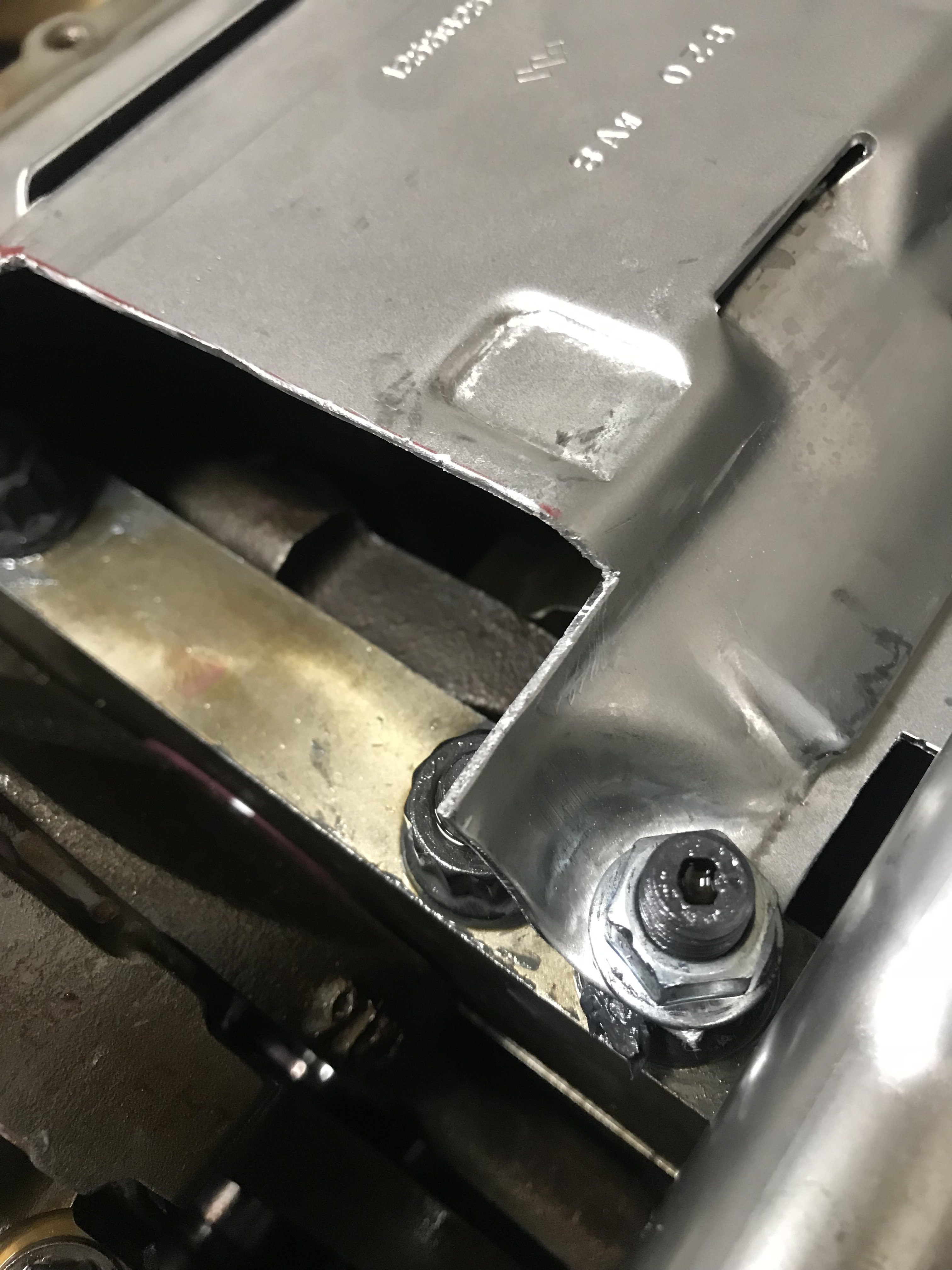 Looks pretty good, even says Holley on the bottom. That's gotta add 5 horses.