Here is my guide to window trim removal, for your G-body windshield, rear glass, or wagon 1/4 glass.
For starters, get yourself a window trim removal tool, it should have a flat hook like this: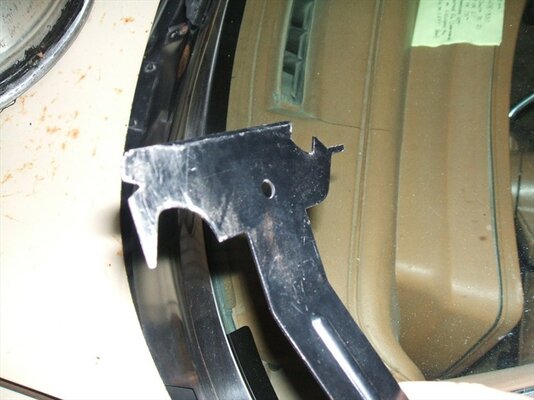 There are better ones with hooks on both sides, which are handy for certain spots.
It is a good idea to put some masking tape on the backside of the trim tool to keep it from marking up your glass. I wasn't too worried about the ole Malibu, so I didn't bother...
Gently slide the tool behind the trim, underneath the plastic liner if it is still there.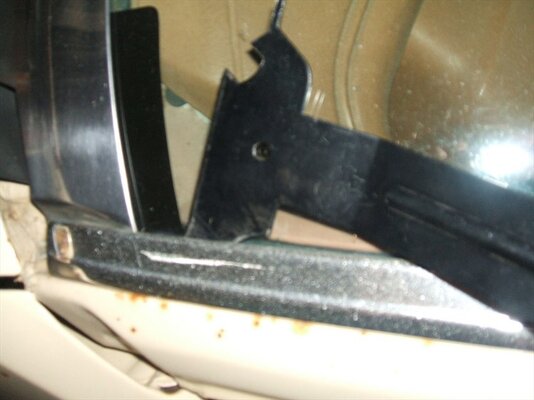 Starting at the bottom, move the trim tool along until you feel the clip. Get the hook behind the clip, and gently pry the clip away from the trim. You'll feel the trim release from the clips.
Here's what is happening behind the trim: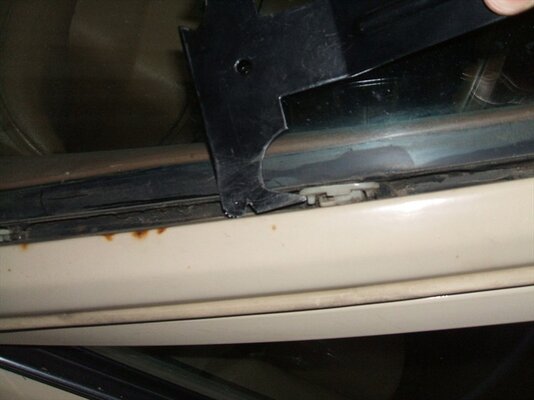 Work slowly and make sure you release all the clips before you pull on the trim, otherwise you will easily damage it. It is made of anodized aluminum, and is rather fragile.
Start at the bottom of each side, doing the sides first, then the piece across the top of the windshield.
Don't get mad if some of the clips break, it's old brittle plastic, and likely to happen.
Last edited: