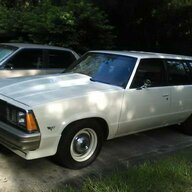 Rocket Powered Basset Hound
Mich,
Everything looks so incredibly sanitary as always.. You can literally eat off it. I like the +12 volt covered terminal, Where did you acquire that from?
Oh, and I want to thank you for helping out my friend Vince with the parts. He's forever grateful to you. He said you guys had a nice long conversation on the phone the other day. He had nothing but praise for you.