Hey,
I was thinking the other day. I thought about how I feel when I am able to help someone who is down. It feels great and often times, a small thing can help to motivate someone to take one more breath (or re-breath) and get moving again. I have had many disappointments in life, mainly from others and not myself. I have had a rough upbringing (was abandoned and have been on my own from the age of 15). I have made something of my life (thus far) and intend on keeping it that way.
One thing I have always done is to be gracious to others that I feel deserve it. It seems that I cant get a break at times and just when the thought of giving up crosses my mind, something small but seemingly amazing happens and it gives me a burst of inspiration to keep moving forward. Your life always seems to look better through the eyes of someone else. Sometimes you need to step back and look through someone else's eyes, to regain appreciation for how blessed you can be or are.
Those that know me, know that I am a good man, a good father, a good husband, and a good friend. Are YOU?
Here is what I want to do. I went into the garage the other day and saw many things i would like to get rid of. I thought about selling these things, but something struck my little brain. I would like to give something away. Nothing major, but something I paid for mistakenly and more than likely will not use. For me to be ok with it, I would like for a person to promise that they will use it for their benefit, I would say put it on you car and post a thread, but I really dont give a F3ck what you do with it, as long as it helps you in some sort of way. You can sell it for all I care. A few things i request from you though...
You must (please) use the item(s) to help yourself/family in some sort of way. You must be in need of help and therefore the item is truly going to benefit you and make life just a tad bit easier. You must at some point within 90 days, do something similar for someone here on the forum and post it either in this thread (or maybe they can make a section for this very thing, with rules). Also once you receive the item you can acknowledge it on here and what it did for you to help ease a project or put a little green in your pocket. Also, the help you do for someone else does not necessarily have to be of equal value, but I feel equal sacrifice would be nice... just help someone with something. I need to know a little bit about your hardship, not all your business, but I wanna make sure this stuff goes to someone who cant buy it themselves, or have other responsibilities preventing them from it, etc...
I dont know, sounds crazy, but I just feel this way... heres what i want to do... I just bought a hassle free bracket kit from FlyNBye,
cost me $85
. Have not used this product, only painted it black (one bracket has a small run, from me rushing), i put it on, only to find that it will not work for 98-2002 Camaro rear disc brakes swap... It works for a true bolt on 97-older camaros with rear brakes and LT1 motors to fit on our Gbodies, please click on my link in my thread to see details on this, where i am currently doing a rear disc brake job on my 11 year old son's el camino
if you want this item, please post in this thread, how you will use it to help yourself and if i choose your story/intended usage, i will send it to you and i will pay for shipping, just give me a sec, cause money is funny, but i will send it to you... if i chose you, i will post it in this thread, but i will pm you for address info. when you receive the item, post it up here and please stand by your word... its not like i can send a pack of gorilla monkeys to get you if you dont 8)
I will consider this...
heavy duty rear springs, came off my 84 el co, great condition, make the car sit higher in rear (like for bigger rims, dont know much detail in these though, but the dam rear sat high as hell) i have both the left and right rear)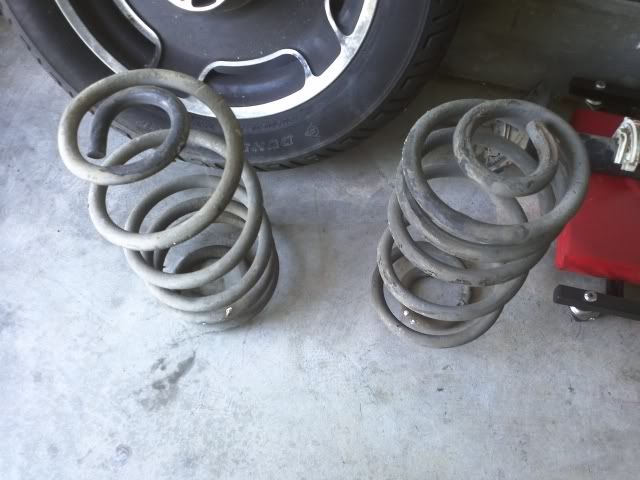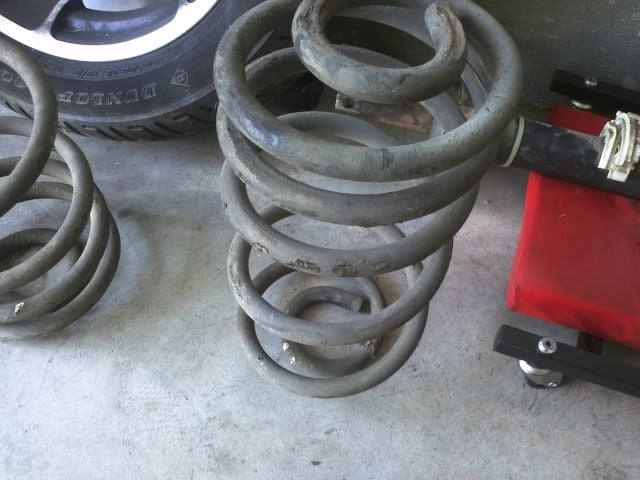 or these (the rear disc brake brackets for 97-older LT1 12" rotor rear brakes on gbody, they are only missing the loctite, that came with them, but ill send you a tube of that too)...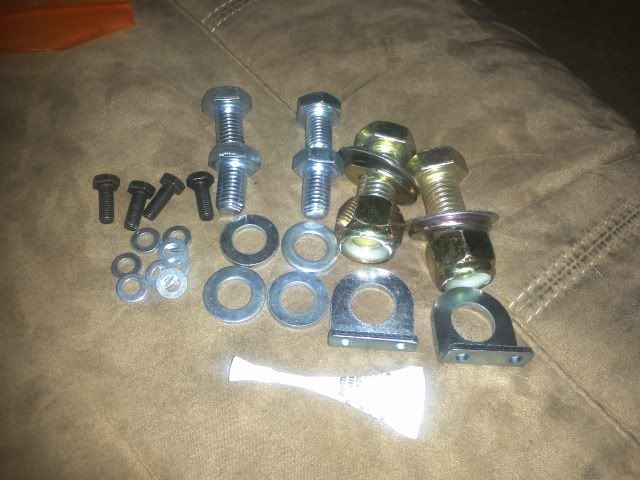 painted them black and put them on, figured out they wouldnt work for 98-2002 ls1 rear brakes, see my thread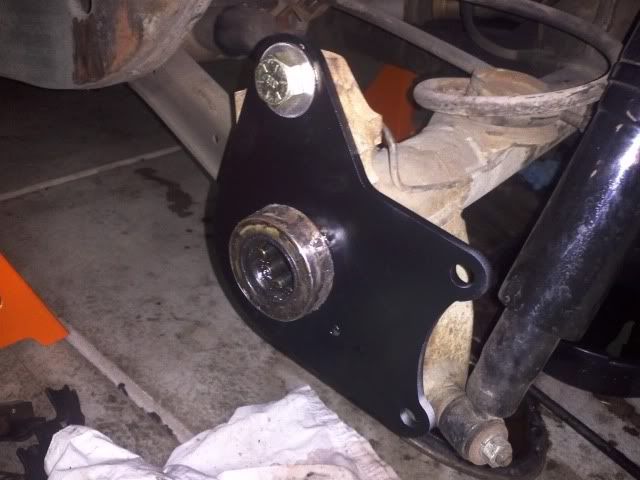 here goes nothing (hopefully someone responds and I dont look like an idiot), oh yeh and I will choose a person whenever/whoever i want at anytime during posting...
Thanks