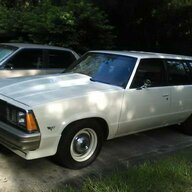 Longroof79
Rocket Powered Basset Hound
Nice score on the trailer hitch, James.. I'm envious.
You never come across a full hitch in the junkyards. It's usually the typical bumper hitches which my car had previously.
I like that you're accumulating all the cool parts before hand. It makes it fun when it comes time to reassemble the car.