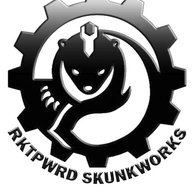 Feb 2, 2015
1,923
6,072
113


It was actually the original console shifter handle that came with the car that was permanently sticky, I don't think it was so much something on it as it was the plastic itself breaking down.

I obtained a used replacement stock handle from an acquaintance of mine last year, but I realized after I got home that it was actually the maple color and not the dark claret that the rest of the interior was. The mismatched colors have irked my OCD ever since.
So when I had the opportunity to put in an order for some other parts, I decided to spring for a nicer handle.

Thanks for the kick in the ass to do an update and for taking an interest in this little project. I appreciate it my friend.






Thanks Quinn. You guys really know how to make a guy feel appreciated! Don't fret too much, another update is already in the works...




Think maybe you meant "Caulk (cock)-Rite" Mike?
😂

Thanks everybody for all the compliments and support. You guys are the best.

D.
4