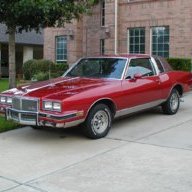 Apr 3, 2015
7,917
18,422
113
Some of you guys are probably sick of hearing me go on about this car but for those of you that are interested, I wanted to do a build thread on it. A major reason I wanted to do this is that we've reached the major milestone in the project that the paint job on the car is being completed.
Some history: The first time I saw this car it was sitting at the house of one of my dad's employees. It was sitting under a carport and didn't have a front clip or a trunk lid. It was a theft recovery and had been purchased off of a small car lot. This was probably early on in 1984. I'm not absolutely certain, but the way I remember it, we saw a front clip at the swapmeet at the Autorama. The Autorama is the weekend of Thanksgiving here in Houston. The way I remember it, we saw the front clip, found a payphone at the venue and called dad's employee to tell him what we had found. The front clip was purchased and installed on the car. Sometime in 1985 my brother bought the car. It was his first. He was a sophomore in High School. He and dad got it running. It was a beater but it had a lot of potential. Here are some pics from back in the day....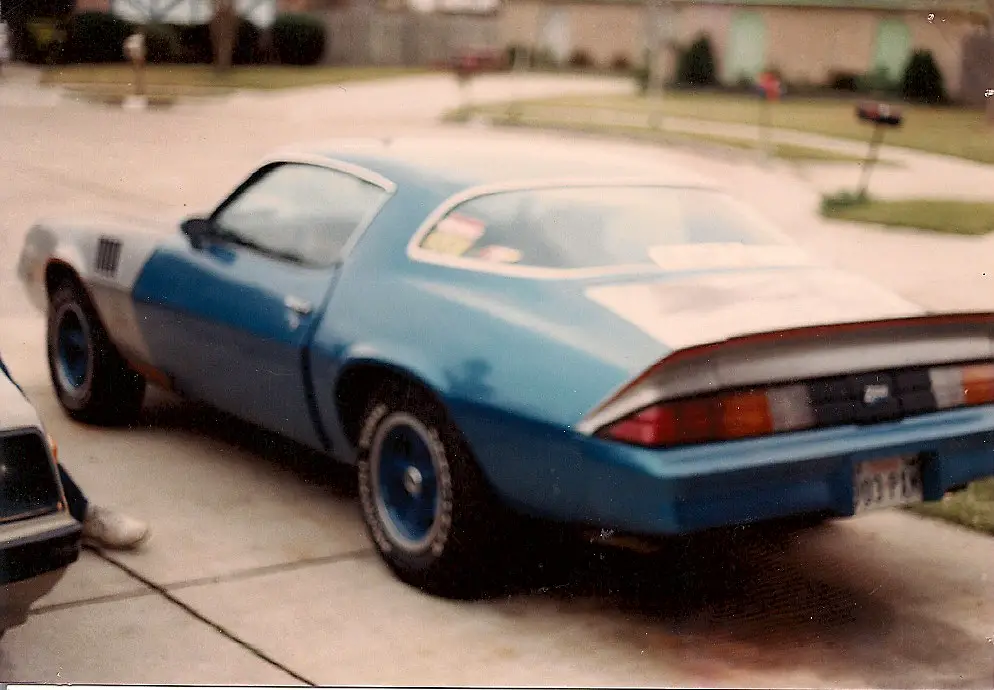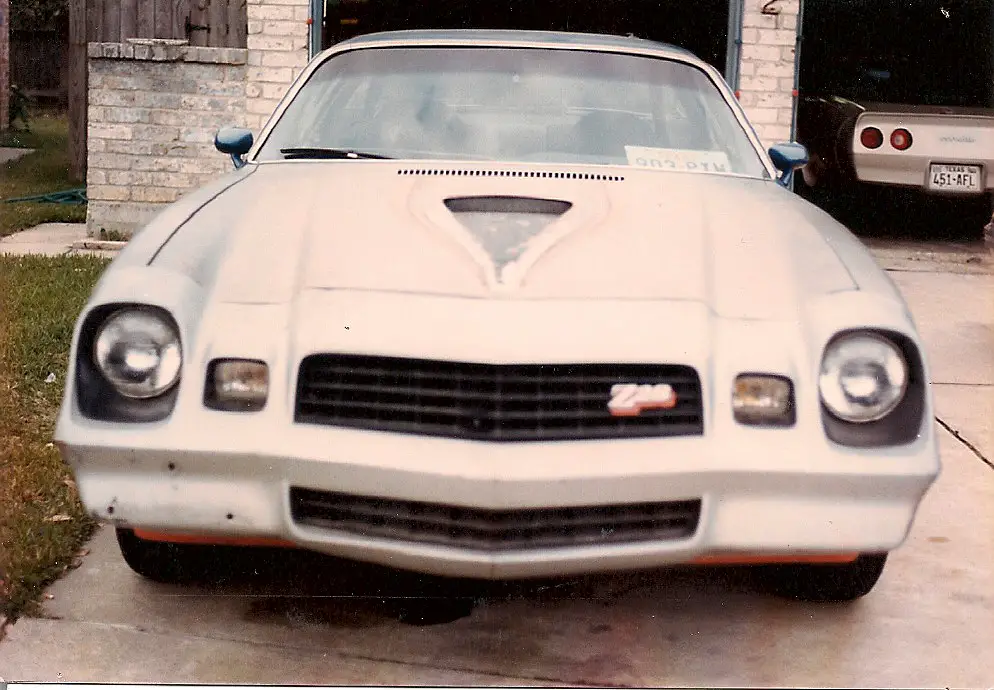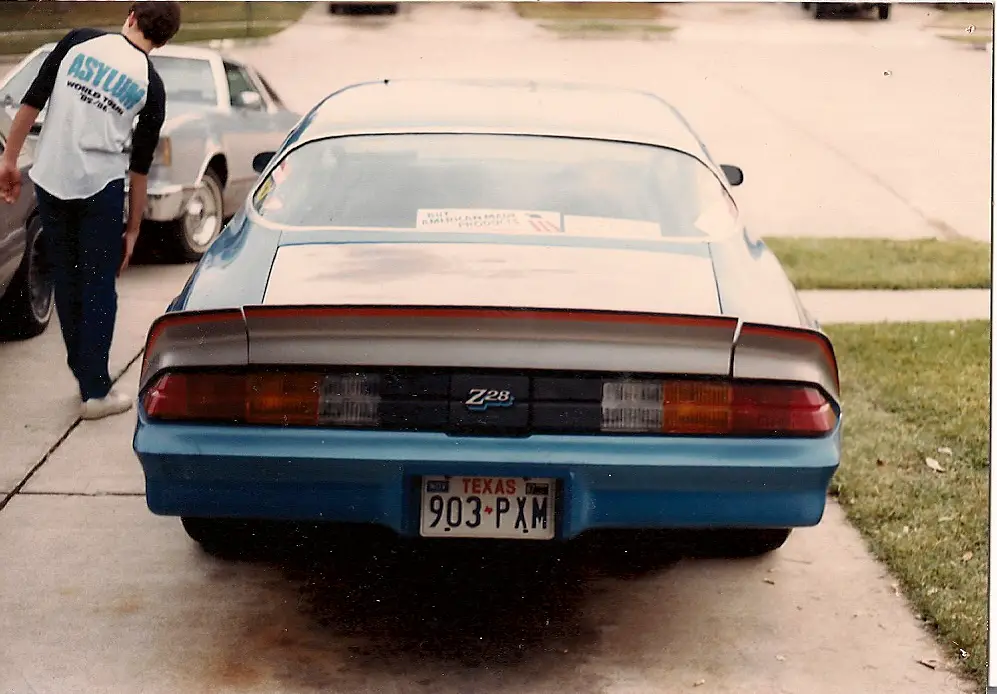 That's Dad's house in those pics. the same place where most of the pics of the Galaxie have been taken. That's dad's 82 'Vette in the garage. Sean and dad had ambition to paint the Camaro. They were going to paint it black. They pulled it apart and painted much of the jambs and got the car in primer....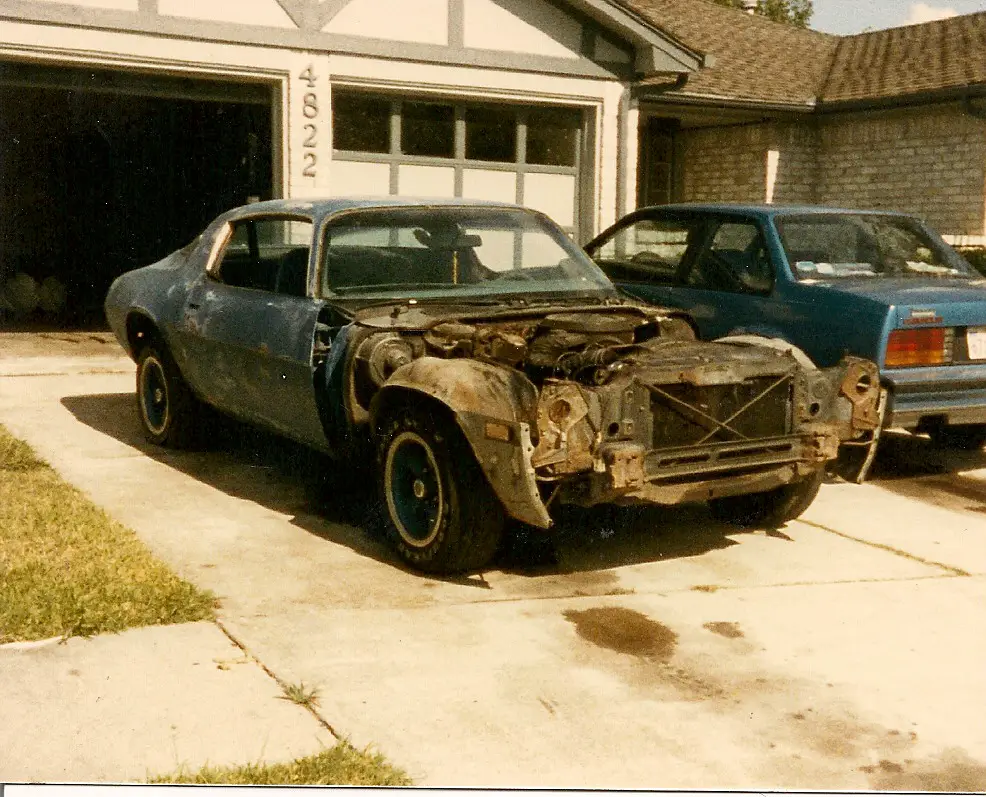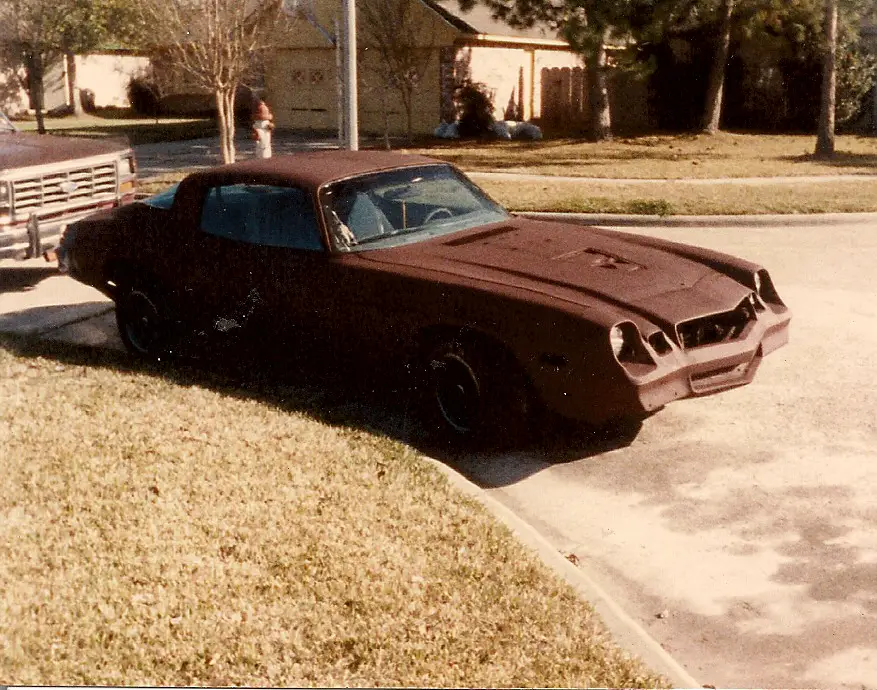 Sean drove the car in brown primer for some time. Dad was busy with his business and there was always the trouble with having the time and the money at the same time to get the job done. Sean put a set of Cragar Super Sports on it with Eagle GT's. Had a pretty killer Kenwood system in it with the autoreverse cassette, 6x9's in the rear deck, and 5-1/4's in the front doors. Sadly it got stolen, sitting right where it is pictured above. They stole the wheels and tires, they stole the stereo. They busted up the column They destroyed the dash. He got it back, but it was roughed up. It was a bad blow for my brother. He was moving out of the house. He was getting married. He was beginning his career. He didn't have the money or the skill to do what he wanted to with the car and dad didn't have the time either so he sold it to our uncle as it was.