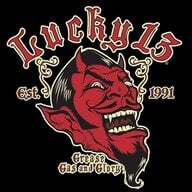 Has A Face For Radio
Supporting Member
Hi everyone, my name is Jonathan Troyer and I own a 1978 El Camino that I've already done some work to but has a long way to go. I need to redo some of that old work because I now know more than I used to, and as you know- plans change. I've gotten quite a bit of information from you guys over the years and I'm very grateful for that. I hope to be able to share some of my knowledge and help others the way I've been helped.
The rules stated that a formal introduction such as this was unnecessary so I just jumped right into conversations without a second thought. Well, after thinking about it I decided that I needed to show a little respect for those who came before me and built this place into what it is today. I apologize if I was rude- I don't wish to step on any toes here because you'll be seeing a lot of me.
Here are some pics of the sad, current state my ride is in, as well as a few stats. She has a 355/th350, the factory highway geared rear, a nose from an '82 model, Cutlass power seat, and some other modifications that I'll get into when I have a chance to write up a build thread. I have a small mountain of parts just waiting to be installed, but it seems that many of them are dependent on another part that has yet to be removed or replaced. For instance, the body mounts are preventing me from finishing the rear suspension or the exhaust because the body is on the frame crooked and 2 bolts have yet to be freed. I currently only have a cell phone and typing up a garage build thread and a car build thread on it is hard to get excited about. However, I look forward to sharing the process with you guys in the near future. To be honest I haven't even touched that car in 15 years but it's time for me to get it together and show the world what I'm capable of.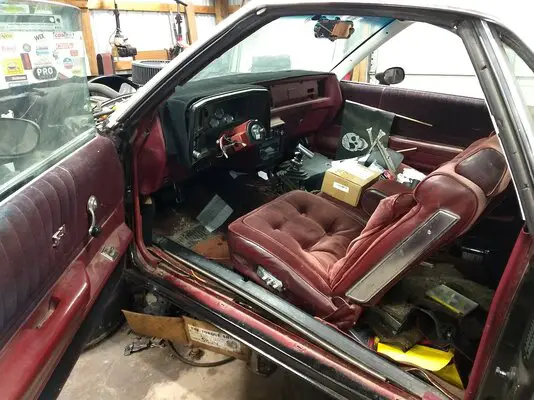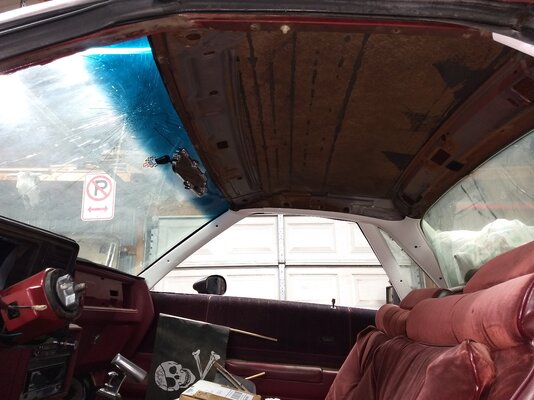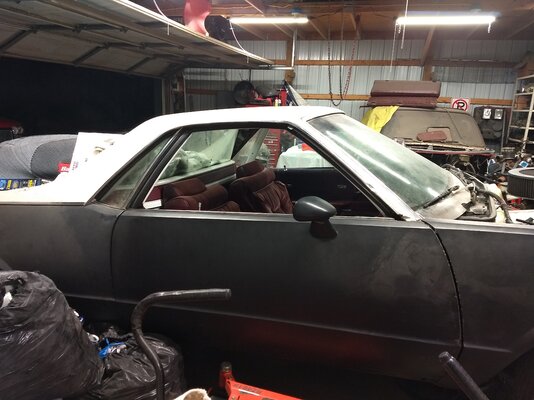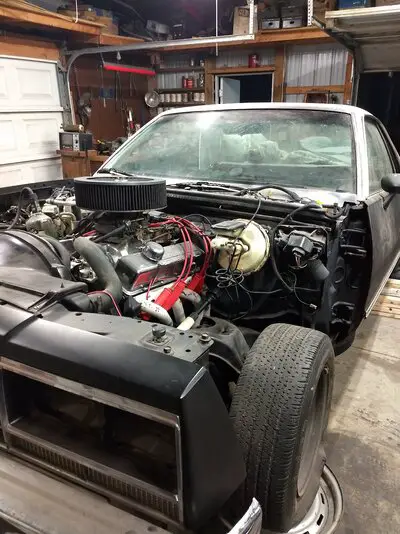 Please forgive the mess, as this 24x30 building has been used as storage only for many years. Believe it or not it took a lot of work just to get to what you see here- there are still about 6 trash bags of beer cans beside the mower.