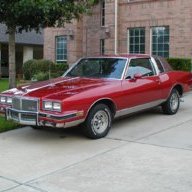 Just-a-worm
Supporting Member
Thread starter
So I've been wanting to do some clay bar/machine polishing/waxing work on the truck. Especially the top and hood. The truck has always sat outside, the entire 13 years I've owned it. The hood wasn't looking that great.....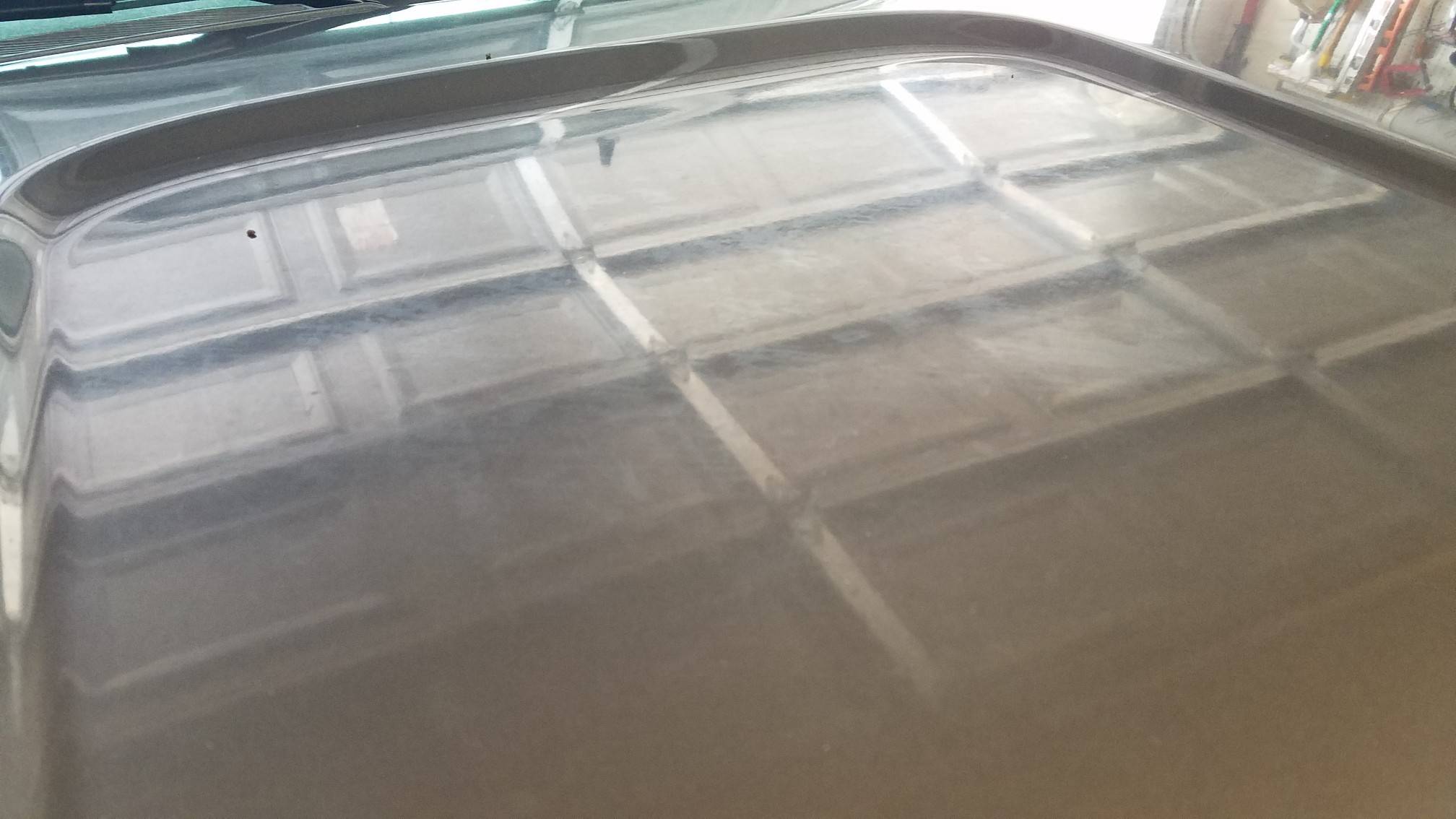 Sean helped me hang some plastic in the garage and plastic up the rest of the truck. We clay bared the hood and top. I got out my 6" DA polisher and assortment of foam waffle pads and tried to go to work with some Meguires #2 Fine cut cleaner. The hook and loop backing came right off. Ok, I'll use a slightly more aggressive pad. The backing came right off. These pads are probably five years old and were put up right, but I guess the glue went bad.
I started over with a red pad (medium cut) by hand. I went over the hood in sections twice. Then I went to a green pad (soft polishing) with Meguires #9 Swirl remover. Finally I went with a coat of the Meguires Hi-Tech Yellow Wax (Paste). This is no OldsCool but the hood really came back. To tell the truth, I'm relieved.....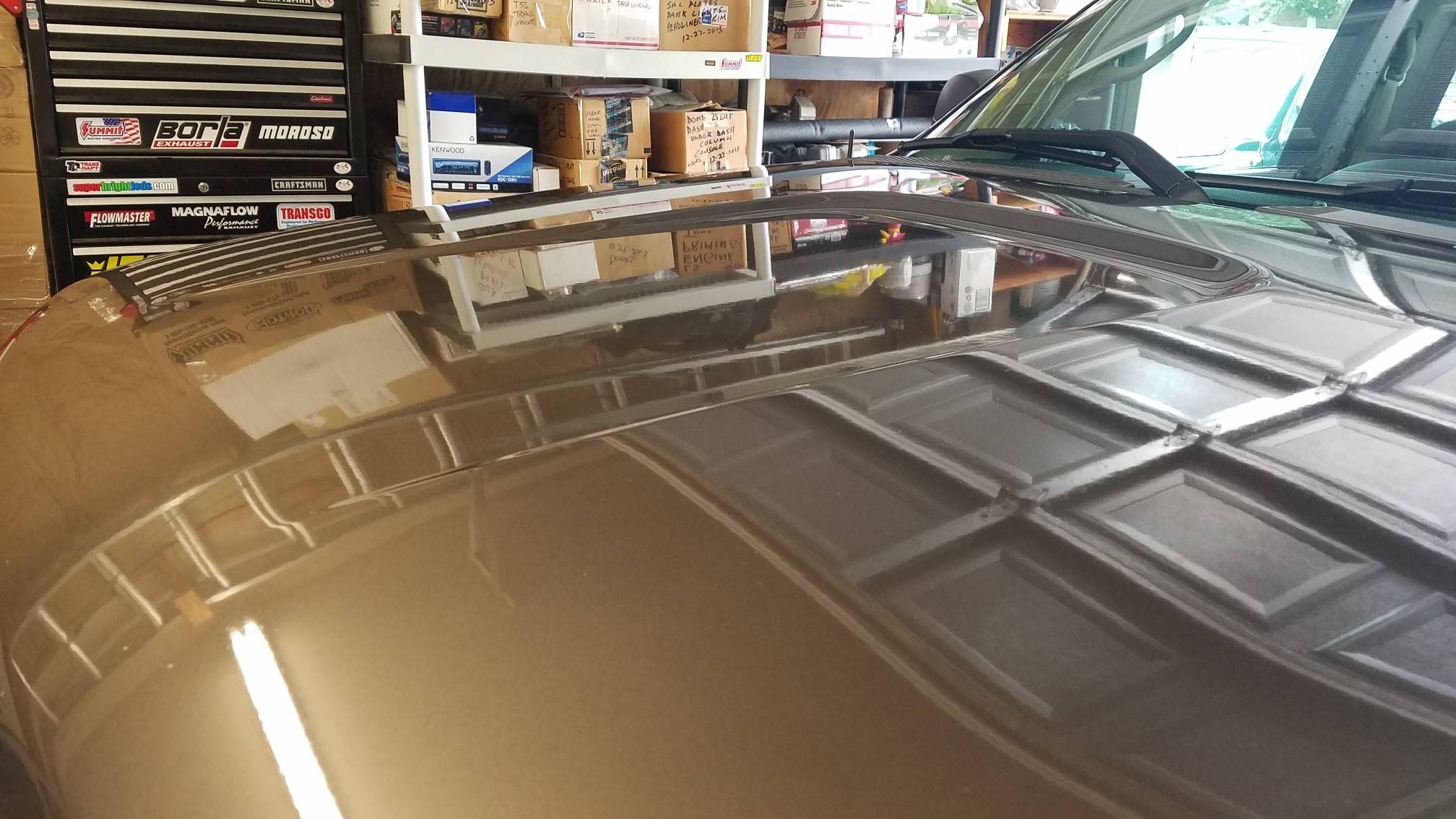 While I was working on the hood, Sean went over the top with the fine cut cleaner with an orange pad (slightly less aggressive than the red pad I was using). He had a family commitment so when he pulled off I went over the top two more times with the fine cut cleaner and the red pad. Then the same process as the hood with the swirl remover and the wax. The top was worse off than the hood but it really came back....
I'm planning to clay bar and wax the rest of the truck over the next week or so. Not much else on the truck needs polishing like the hood and top did. I ordered some new supplies, including new foam polishing pads. I'm planning to help Sean do this on his truck.
I guess that's it for now friends.