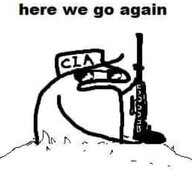 Apr 20, 2020
957
2,683
93
Can you fit it behind the core support? As it is it's really only going to act as a heatsink.
I think anywhere I could move it to will just put it into warm air in the engine bay. I'll be running headlight covers so there's now going to be much air moving in the areas behind the headlights compared to a car without them, and the HID ballasts are in the way elsewhere.
I need to look but I might be able to mount it out on the driver's side directly under the core support outside of the frame rails now that I'm thinking about it.