G-Body Guru
Supporting Member
Spent the weekend doing more organizing. Purchased several plastic storage boxes for the shelving unit, and proceeded to fill them up.
Before: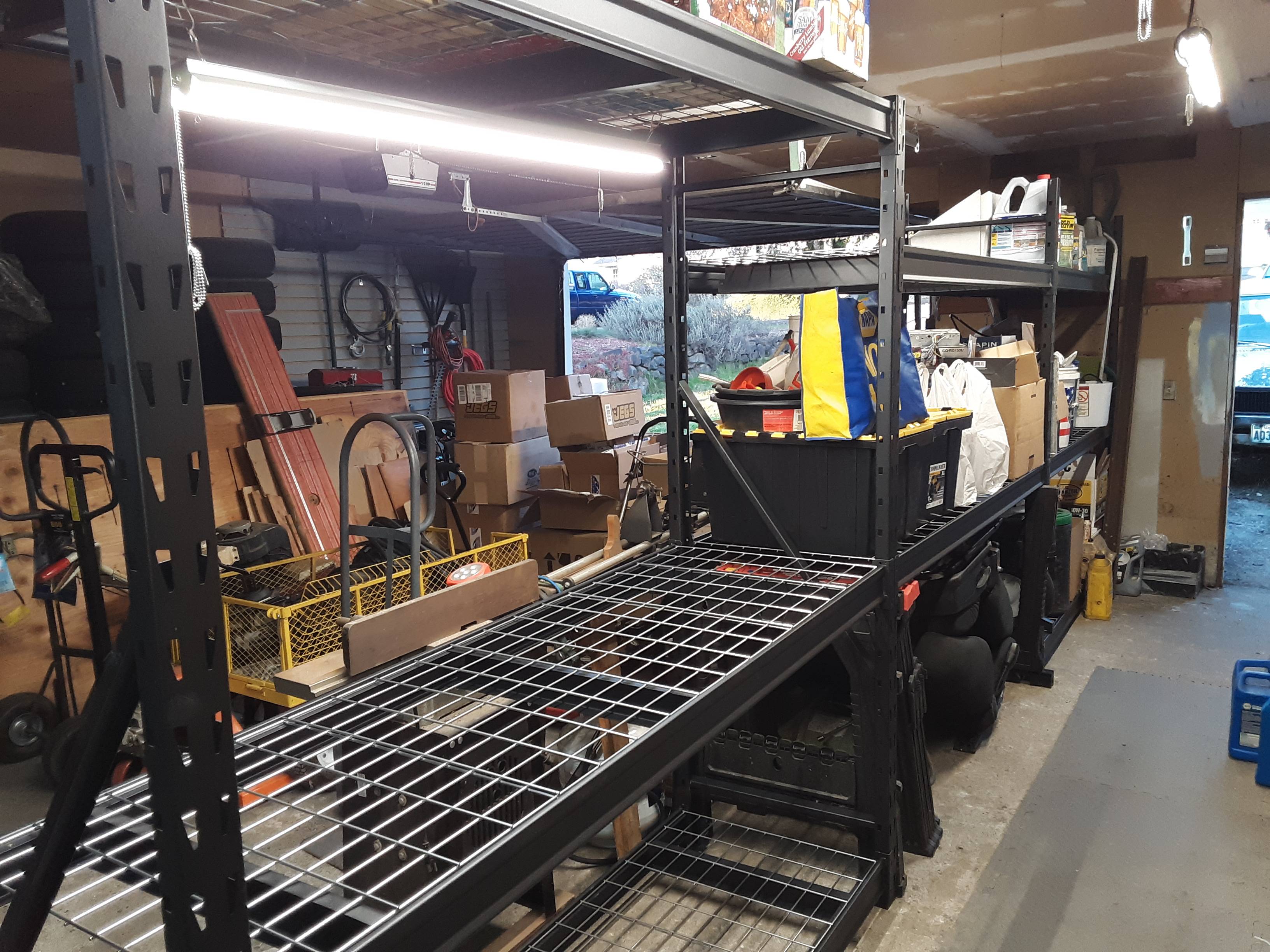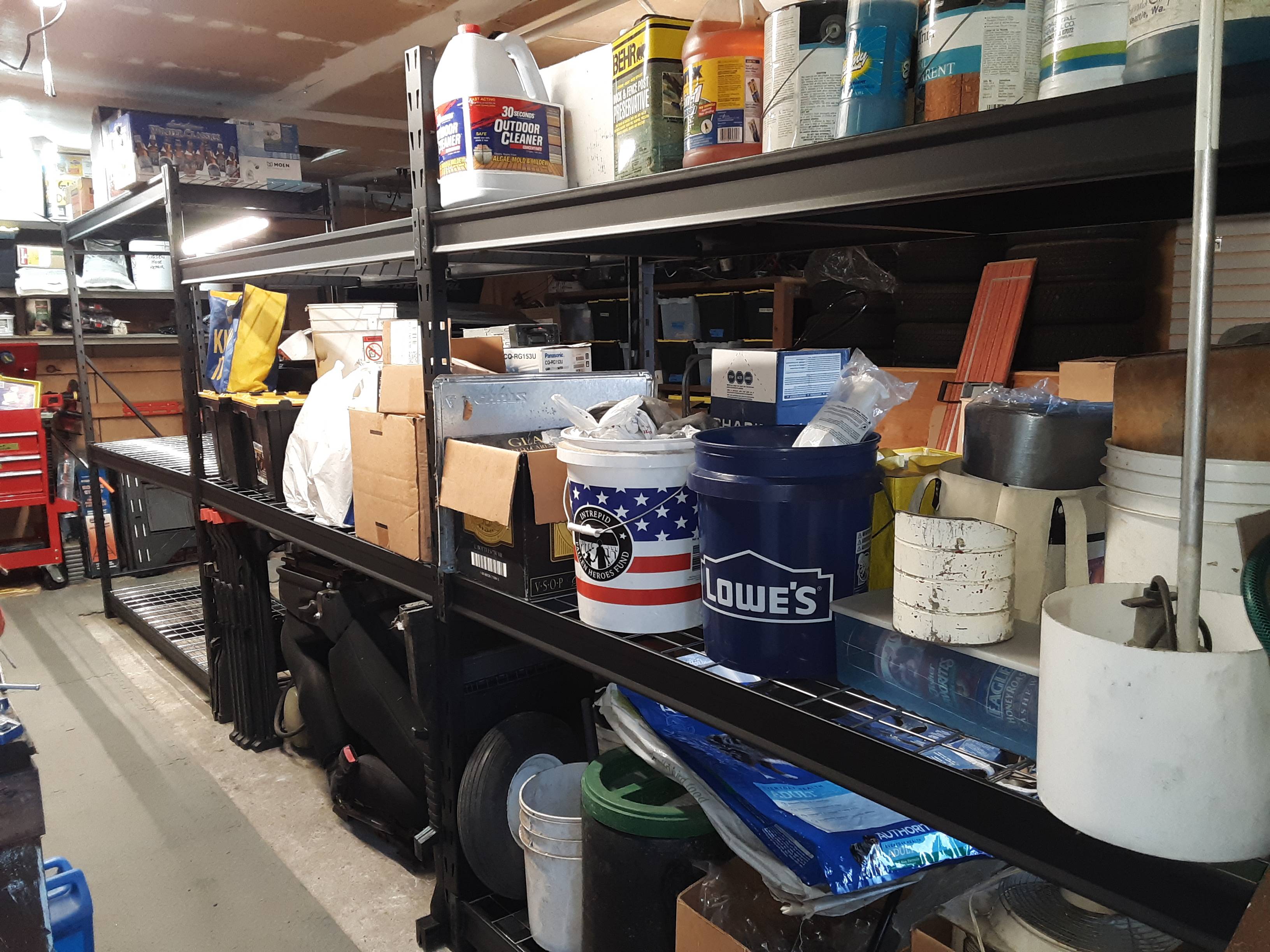 After: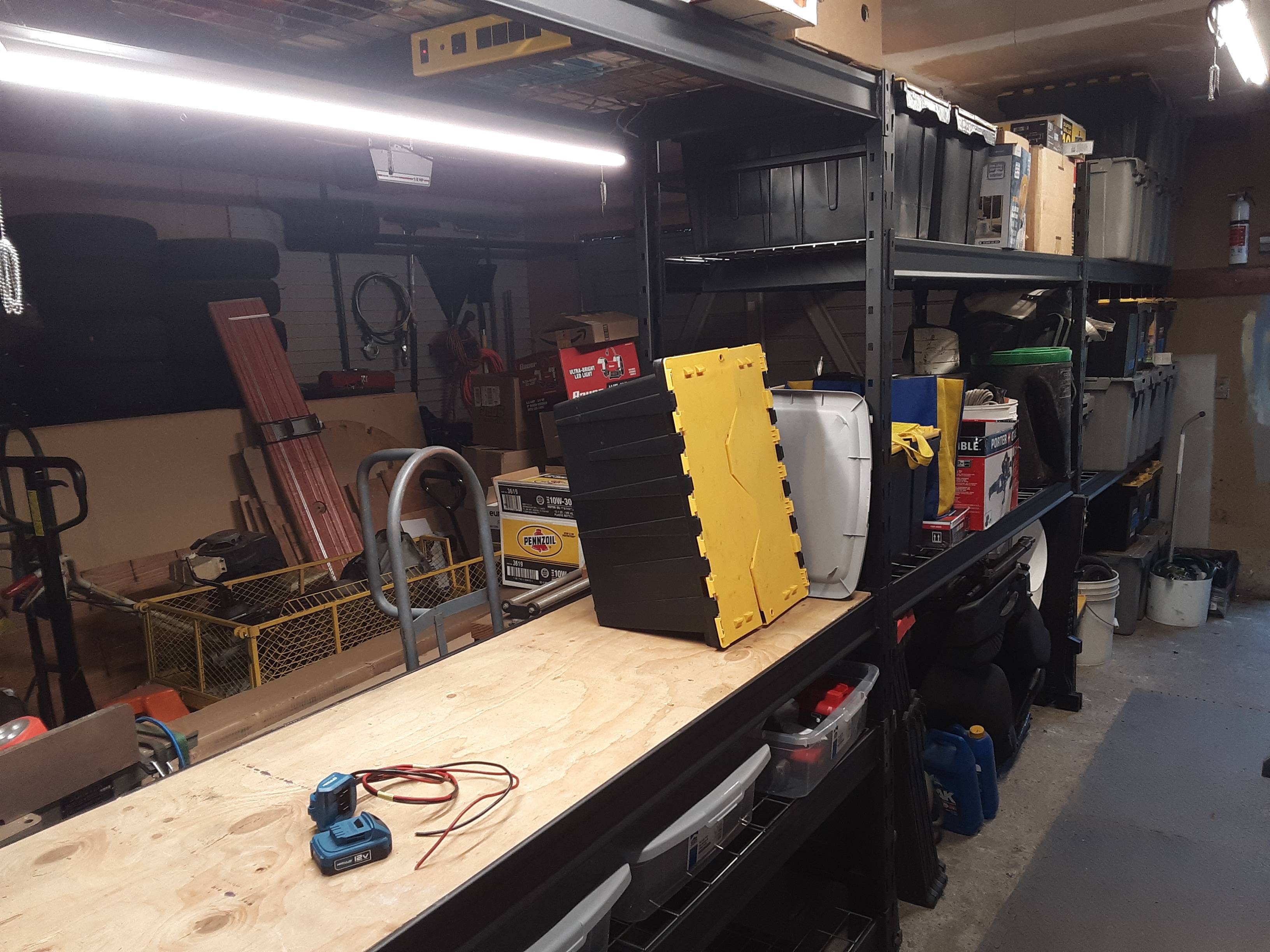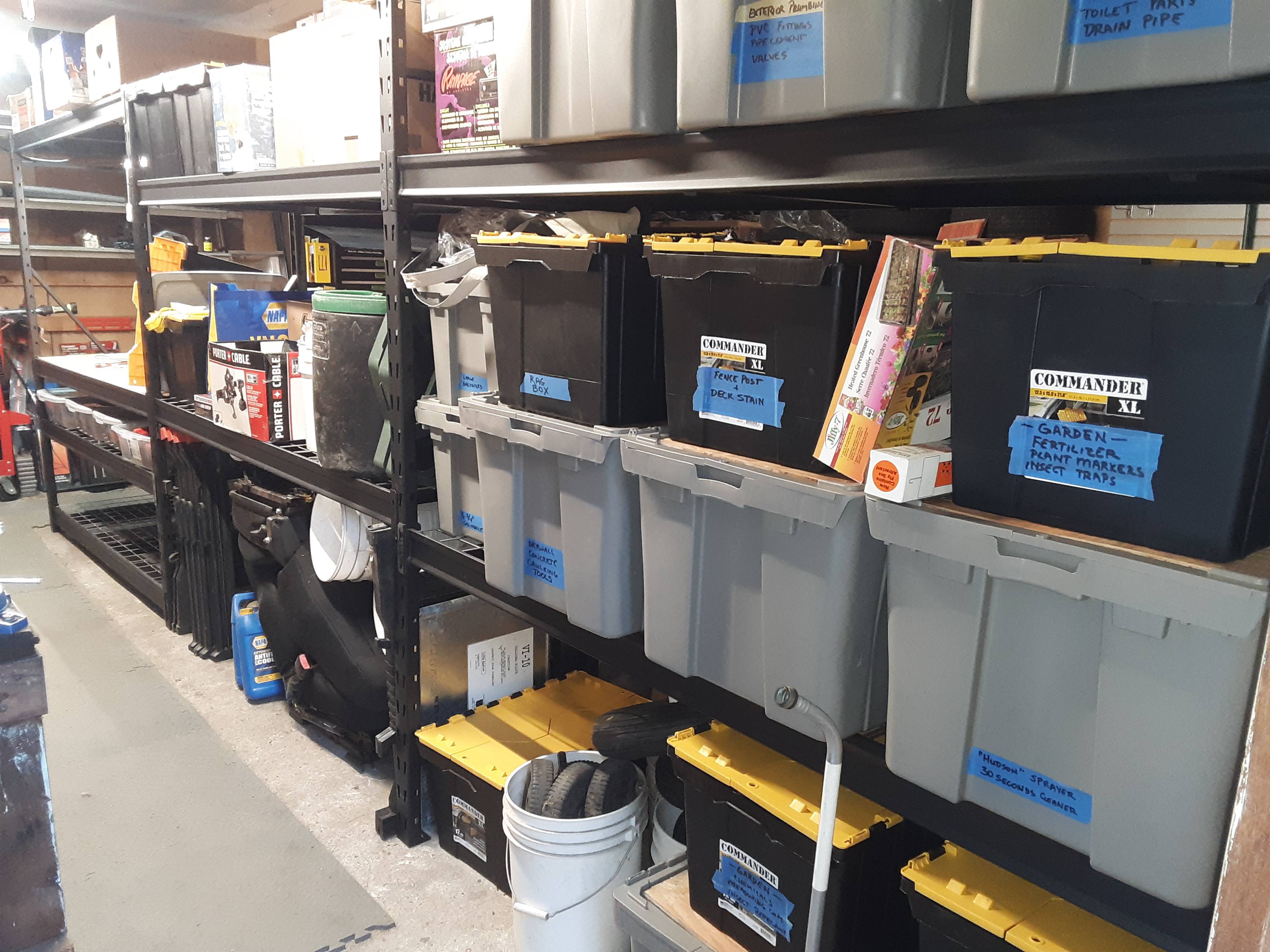 My temporary shop library:
And last of all, my new portable 12v source for trips to the wrecking yard.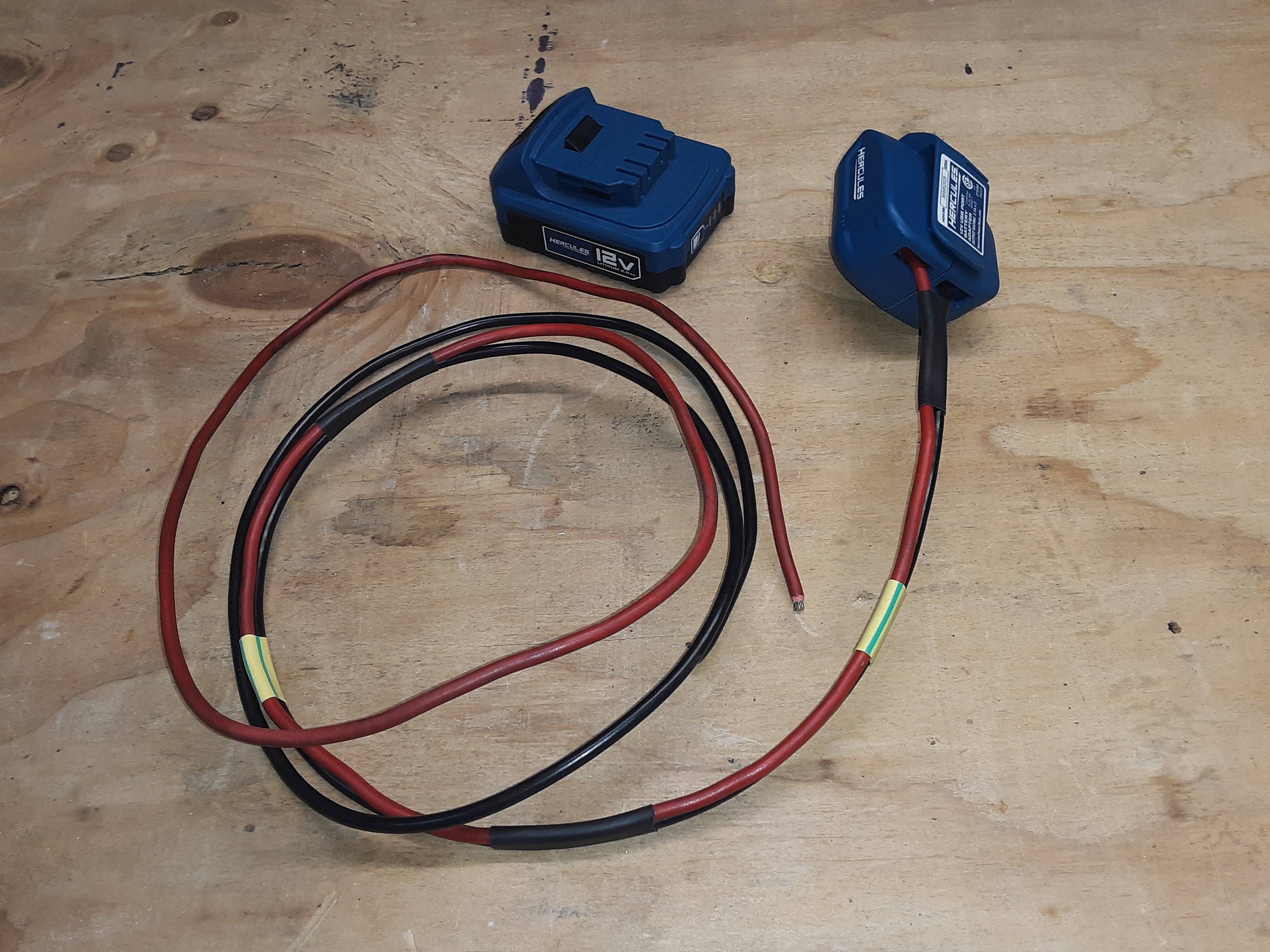 The local yards in my area prohibit full size batteries and 12v jumper packs, but they do allow battery powered tools, so this is a cheat setup to power items before I go to the effort of removing them.
I converted a USB adapter by removing the circuit board, and soldering 10 gauge wire to the tabs that plug in to the battery.