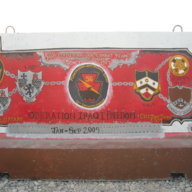 Sep 14, 2014
3,384
3,691
113
Look at the pics I've up loaded & guess whats not right. I've took pics of the Pypes kit X pipe back using both right tail pipes from the 1st & 2nd kit from Summit. I've sent these to Pypes for them to figure out whats wrong. Now I'm wondering if it was a bad idea doing a freight claim against UPS via Summit, but I did get a second pipe to show Pypes screwed up on the bend program for the pipe. By the way its 9" higher than the left side flat in the porch.
I did send an email with pics of them on the frame to them last night. The reply was this:
Thanks for the pictures. Although it is convenient, it is not a good idea to try to install an exhaust system while the body with it's sheet metal & interior are not installed on the frame. Many things change and move when the weight of these components are on the frame. You can certainly hang everything, but do not try to get things to fit properly until these components are installed.
So what does the interior have to do with how pipes hang?